Steve Hindalong - Rhythm and Light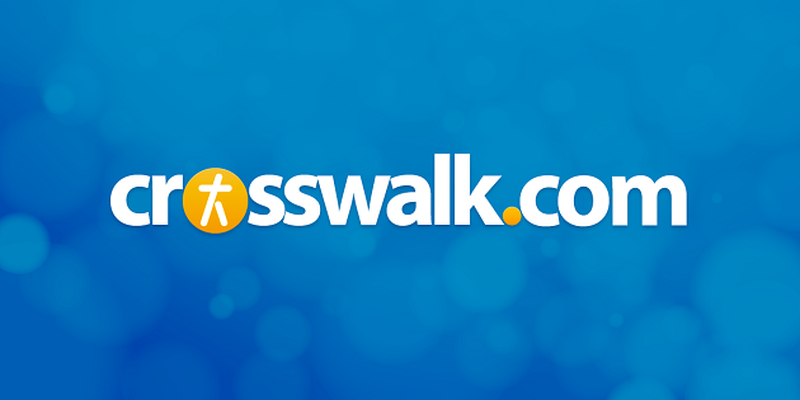 by Steve Hindalong
(Through the eyes of Terry Taylor) Down through the years I've greatly admired Steve Hindalong's formidable musical craftsmanship. He is one of those who has inspired me to continue to exercise my own humble gifts with passion and care by cultivating a work ethic that leaves little room for sloppiness or artificiality. He is one of the handful of Christian artists who continues to struggle for lyrical excellence, to find the most substantive and imaginative way to articulate their faith. Steve can be counted as one of the hardest working and certainly one of the brightest and best. From the rich, imaginative word play that gave Chase the Kangaroo its bounce, to the heartbreaking-yet liberating-poetry of At the Foot of the Cross (arguably his and Derri Daugherty's most masterful work), Steve's exceptional gifts continue to be a wonder and an inspiration. My friend Steve now brings his skills to writing prose and the reader may be confident he is in good handsthose of a true craftsman.
Listen to Steve on
"Precious Jesus"
with The Choir & Leigh Nash
A sense of direction? I have none. I open closet doors trying to find my way out of friends' houses. I certainly wouldn't qualify to deliver pizza. And although I truly appreciate visual art, I never could draw-not a horse or even a cube. But I've always been in tune with the rhythm of life, with an instinct for keeping the beat. It was only natural that I became a drummer. I don't recall ever having to ponder the whereabouts of "the upbeat." (I'm referring to the "ands" of "one and two and three and four.")
The downbeat for me fell on November 29, 1959, my birth, my first glimpse of hazy light. So-I arrived just in time to experience the last 33 days of the decade that originated rock-n-roll. I was seven when Sonny and Cher sang, "The Beat Goes On," and 40 when Dick Clark exclaimed, "Happy New Millennium!"
In '66, I saw Jesus knocking-and heard Him too-so I answered. Here's my sentimental story, the details of which I've thus far neglected to tell. But as a large enough number of people have witnessed me banging ferociously upon a trap kit (drums, that is), well, I guess I feel secure enough to give an unabashed account now.
Hanging on my childhood bedroom wall was an artist's rendering of Christ knocking on a door-"the door to your heart," I was told. It was given to me by an evangelist who traveled with an easel, communicating the good news of
salvation
while drawing beautiful biblical scenes with pastel-colored chalk. My family attended not only Sunday night, as usual, but also the following five nights. "Revival Week," it must have been called. On Friday my dad and I won the "father and son look-alike contest," and that's why the picture was awarded to me.
Grace.
I didn't do anything to look like my dad. And it was beyond my choosing to be born into a home with caring parents who exemplified Christian faith. To never go hungry. To never be physically abused. To never feel unloved. Grace.
A few days later, I approached my mother and said, "I want to ask Jesus to come into my heart." We knelt together, and I did-and I believe He came in. Next, I insisted on being baptized-by immersion-the way I was accustomed to seeing the ceremony performed at Lindley Avenue Baptist Church in Tarzana, California. The pastor lifted me up into his arms so I wouldn't have to dog paddle and so the congregation of 50 or less could see me. I remember the pastor's wife singing, "Blessed assurance, Jesus is mine," nostrils blissfully flaring. And I knew the joy of such assurance.
But I was still unkind to my younger sister after that, broke a few windows, played with fire.
I've come to realize that God's plan to redeem mankind is simple enough to be understood and accepted by a small child. We are all sinners separated from God, who is holy. Jesus, His own precious Son, was born in the flesh, lived on this earth for 33 years, suffered and died-an innocent sacrifice. He was buried, then raised up on the third day, so that anyone who believes in Him might be saved and live forever in His kingdom. Yes! I believed this at six, and I'll believe it at 60. Still, I've barely begun to understand
who
Jesus is-this righteous One I am supposed to imitate. And what of the mystery of all mysteries, His infinite love? As Oswald Chambers has written:
After the amazing delight and liberty of realizing what Jesus Christ does, comes the impenetrable darkness of realizing who He is.
I have a memory of a 1970 elementary school choral festival-and a dozen or so choirs performing as one. The song was "Hava Nagila," a Hebrew standard, and the tambourine part was not to be trifled with. It had to be played on the upbeats, and I got the gig because-well, in my humble recollection, I was the only one who could do it. Front and center, with no fear. (I even threw in occasional trills on the "ands" of "three.")
Now, after 30 years of shaking tambourines to the glory of God, I consider myself an authority on the subject to such an extent that I'd like to suggest a amplification of Exodus 15:20. Perhaps the Lord (and hopefully my editors!) will allow a paraphrase:
Then Miriam, the prophetess, Aaron's sister, took a tambourine in her hand [and it was wooden and round with metal jingles. Woe unto any among you who craft or utilize half-moon-shaped, star-shaped, or most sacrilegious of all, fish-shaped tambourines; for such are heresy, and disagreeable to the ears of God and His saints], and all the women followed her, with [wooden] tambourines and dancing [and they hurled any misshapen plastic ones into a sea of fire].
Rhythmic enlightenment is a gift for which I offer thanks and praise to the Giver of all good gifts, my Father in heaven-and also to my father on earth, who drummed before me.
For my ninth birthday, my dad took me to a pawnshop and purchased a snare drum. I remember it like it was yesterday. He paid fifteen dollars for the drum, plus five more for the stand and sticks. Twenty dollars altogether. It was a lot of money for him at the time. Although his drumming days were done, he showed me how to hold the sticks and taught me the cadences from his high school marching band days. In fifth grade he gave me a cymbal. In sixth, a bass drum (with red-sparkle, waiting under the
Christmas
tree-and he'd touched up the black stripes on the scratched-up rims by hand) and a hi-hat. In seventh, a blue tom-tom. And in eighth, a white floor-tom. A red, white, and blue kit! I wish I still had it!
Thanks, Dad, for showing me true rhythm-for being the first one up in the morning to read your Bibleto prayto make Mom coffee. Thanks for loving her-for celebrating servanthood. Thanks for keeping your old truck running because you knew someone would need to borrow it. Thanks for loving me-for embracing my individualitymy spiritmy musicfor encouraging me season after season-and for teaching me how to hold the sticks.
Click here for the continuation of Rhythm and Light