Sweet Girl Sings 'O Holy Night' With Her Daddy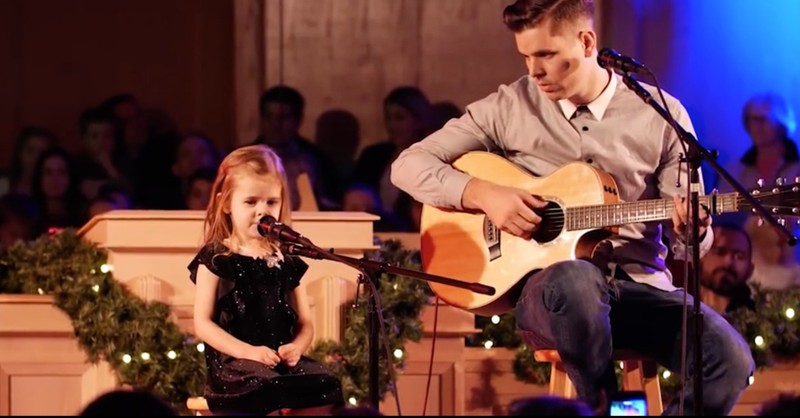 "O holy night the stars are brightly shining
It is the night of our dear Savior's birth
Long lay the world in sin and error pining
Till He appeared and the soul felt its worth"
Claire Crosby and her dad, Dave, took the Internet by storm when a video of them singing together went viral. Since that time, these two have gone on to appear on multiple television shows and they continue to make sweet music together.
Today, this adorable daddy-daughter duo are singing a classic Christmas song and it's giving me all the feels. Just listen as Claire and her dad sing the powerful hymn 'O Holy Night.'
This is one of the most popular Christmas songs and there's a reason that continues to be covered by artists to this day. The touching words remind us of the impact and miracle of the birth of our Savior, Jesus Christ. It was truly a glorious evening on that night in a little town called Bethlehem.
The angels rejoiced and the whole world received their King. God granted us eternal salvation when He sent His Son to die for our sins. This is truly a moment to celebrate and rejoice.
And this holiest of nights is praised perfectly through this hymn. Who else is singing these lyrics out loud?
Credit: Godtube
Source: ClaireAndTheCrosbys