Take It Back! Learn to Step It Up
Matt Conner

CMCentral.com

2009

17 Dec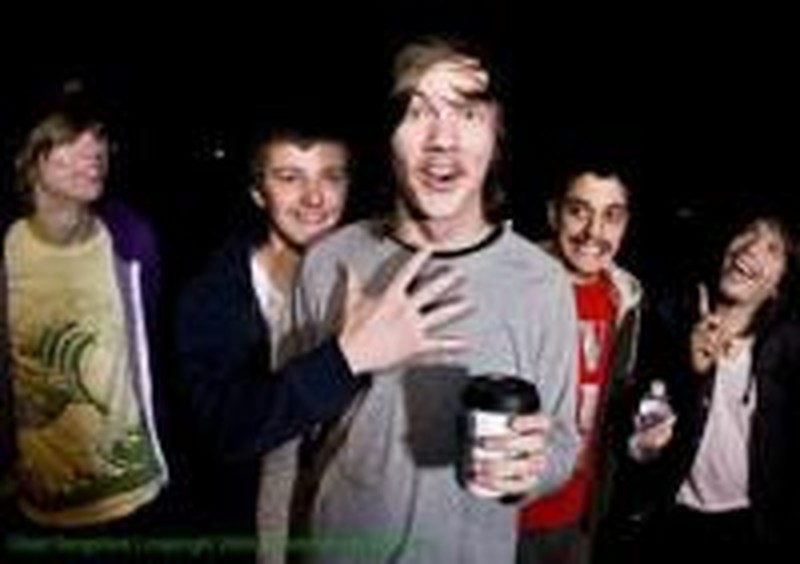 Nick Thomas plays it cool, as do the rest of the members of Take It Back! The Arkansas-based five-some shows considerable promise on Atrocities, the second disc on Facedown Records, yet they also reveal a calm and collectedness rarely seen in bands so young. Or maybe that's just procrastination.
From waiting to write until they were already into the studio to not even knowing what their set list will be until the night of a show, the band's fine with playing it loose. And if the results continue to be what they have been, Take It Back! will be just fine.
CMCentral: You're getting ready to head out on tour, so what should fans expect from the set list?
Nick: I imagine we won't really know our set list until the first night. That's just the way that we work, so I guess we're just procrastinators in that way. I know we're going to play a lot more new stuff, so it will be half and half I would think. The new CD is dropping while we're out on the road.
CMCentral: That's crazy that you won't know your set list until then. Is that serious?
Nick: Well, we practice our songs all the time, so it's not about nailing something down. We can afford to do it at that time.
CMCentral: How long is the set?
Nick: I think we have a 30-minute slot most nights.
CMCentral: What are the best places for you guys to play?
Nick: Hardcore is still thriving on the coasts pretty well. Of course, Boston and all that has a huge scene right now, but we've never been there. But Florida is really good for us and California is great for any Facedown band. Texas is always good, too.
CMCentral: How has Facedown been for you guys?
Nick: Yeah, Facedown has been great. I love everyone there and they do whatever they can to make us feel that we're at home with that label. They're so helpful.
CMCentral: What were you looking for in terms of a label?
Nick: It's been forever since we signed that it's hard to remember. We knew that we wanted a label that we could contact. We knew who was in charge and we didn't have to jump through a lot of hoops just to get in touch with the higher-ups just in case we had a question. So we knew we wanted a label that shared our beliefs and that definitely helps. So Facedown became the perfect label for us.
CMCentral: Obviously I want to discuss the new album, so can you tell us about the Atrocities sessions? Were you comfortable in the studio this time around?
Nick: Yeah, we were more confident going into recording on this one. With the last album, we had about five or six days to do the whole thing. I think we did 12 songs there. So going into Atrocities, we knew we had about two and a half weeks to do 10 songs. So it was fun. I think we only had seven songs completely written, so we did a lot more writing in the studio. So this album came out a lot more naturally than the last one did.
CMCentral: Can you hear that in the songs? That organic approach?
Nick: I do. You can definitely hear the passion behind all the songs on this one and that's a big contributor to that. With the last album, it was all written over a three-year period with different band members. With this one, we all went through so much together and that made us a tight-knit band and that comes through in our songs. We're all passionate about the same things and about this band.


© 2009 CMCentral.com. All rights reserved. Used with permission.




Visit CMCentral.com now and join the single largest online community of Christian music fans on the internet. CMCentral features daily music news, exclusive interviews, album reviews, weekly devotions and feature articles written by some of your favorite Christian artists, and much more. CMCentral is also the home of the most popular Forum for Christian music fans that you'll find anywhere on the Internet. Come see what all the buzz is about!

**This interview first published on December 17, 2009.