Talented Mother And Son Perform 'Hallelujah' Duet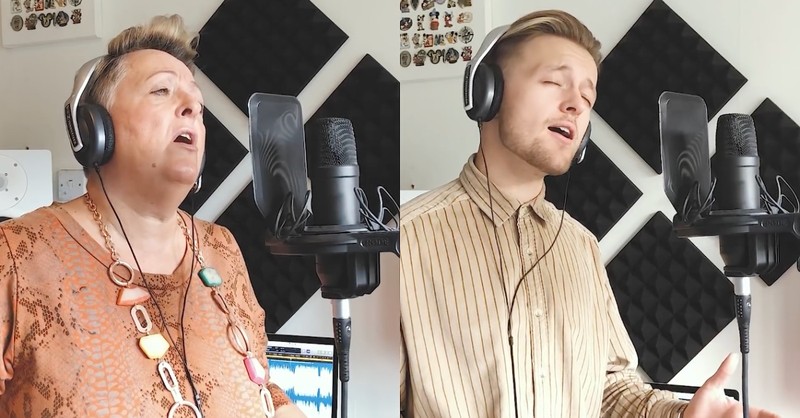 The powerful song was originally released in 1984, but it wasn't until Jeff Buckley released the song on his 1994 album, 'Grace' that the song really started to gain momentum.
Since that time, it's become a worldwide phenomenon and truly cemented itself in music history. Over the years, many artists have covered the tune, which sounds like a perfect blend of a rock ballad and a gospel song.
"Well I've heard there was a secret chord
That David played and it pleased the Lord
But you don't really care for music, do you?
Well it goes like this
The fourth, the fifth, the minor fall and the major lift
The baffled king composing Hallelujah
Hallelujah, Hallelujah
Hallelujah, Hallelujah"
Jordan Rabjohn is a talented musician from the United Kingdom. He was a finalist for Open Mic UK 2016 and named Capital FM's Vodafone Big Top 40 'Future Breaker' in 2016. Today, he's enlisting the help of his mother, Katherine Hallam, as they take on the classic song, 'Hallelujah.'
"So many of you asked me to sing 'Hallelujah' with my Mum so here it is..how good is her voice!!"
Jordan is absolutely right because his mother's voice is absolutely amazing. Just listen as they beautifully combine together to perform this beloved tune. I definitely know where Jordan gets his talent musical ability. Who else is hoping for more mother-son duets from this talented duo?
Credit: Godtube
Source: Jordan Rabjohn