The Beat Goes On
Andree Farias

CCM Magazine

2007

6 Nov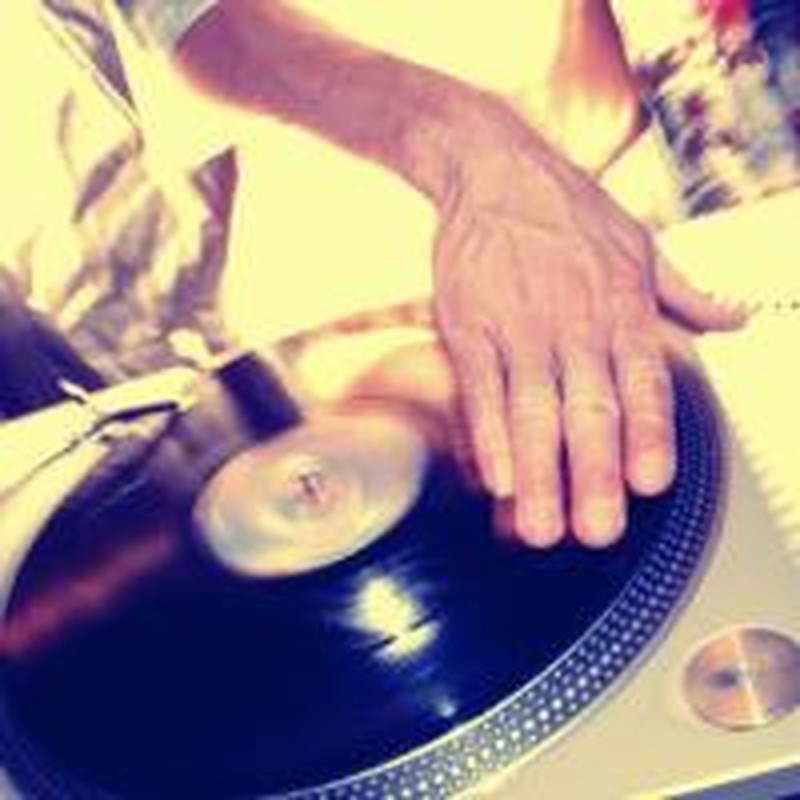 For all the flak that redemptive hip-hop gets for its apparent inability to break into the Christian market's mainstream, the genre is doing a lot of things right. In the following report, CCM gets to the bottom of what tireless emcees, crews and ministers are doing to keep the hip-hop game alive—in the streets, in the sanctuary, or both. …
It's an exciting time to be in faith-fueled hip-hop. Cynics complain all the time, but now, more than ever before, the table is set for the genre to not only rise and shine, but to become a force to be reckoned with.
And this just as mainstream hip-hop seems to have become a sinking ship. After years of declining quality and poor lyrical substance, audiences are fed up—and tired of not being fed. In a sobering article titled "Hip-hop's Down Beat," TIME magazine recently shed eye-opening truths about the once goldmine of recorded music. To wit:
Music in general is experiencing a downtrend, but rap is the one genre falling the fastest—as of August of this year, rap sales were down 33 percent compared to the entire industry's 15 percent dip.
The best-selling album of 2003 was 50 Cent's Get Rich or Die Tryin'; a few short years later, not one rap album even made Billboard's year-end Top 10 for 2006.
Hip-hop moguls such as Russell Simmons are calling for the banning of certain offensive words from rap's vernacular.
Former hip-hop heavyweight Master P has vowed to not curse in his recordings and even started a new label, Take a Stand Records, to promote positive hip-hop acts.
What's going on here? Is hip-hop finally cleaning up its act? Could this change of tune be the beginning of a new era? TIME certainly thinks so, but the reality of faith-based hip-hop—with its various factions, stylistic inclinations and mission statements—is too multifaceted to simply assume a blanket renaissance across the board.
For the few rappers with their sights currently set on a general market, this recent paradigm shift, however potent it might be, is certainly good news, as it opens up avenues for their music to be discovered. At the very least, the change in mentality affords them an opportunity to be a part of the solution.
"I don't personally feel my music is a way for a person to find salvation," says Ohmega Watts, an up-and-coming emcee who belongs to this new wave of faith-informed hip-hop. "My music is simply a tool in the many workings of Christ's body to challenge people."
It's an idyllic thought, but Christendom's hip-hop isn't as separate-but-equal as it would like to be. While faith remains the common bond of every artist, some are in it exclusively to preach the Gospel, even if there's no money to be made off of it. Others are in it for the art and self-expression, making hip-hop that's socially relevant yet not overt in its convictions. And many straddle the fence between the two, trying to strike a sensible balance between ministry and commerce.
Whether you call it gospel rap, Christian hip-hop, urban inspirational rap, faith-based hip-hop, or the most daring label—holy hip-hop—it's a complex genre to unravel. These different segments don't always talk or support each other; more often than not, they toil independently, and each has their own idea of what Christ-honoring hip-hop should be.
There are people like the legendary Kurtis Blow, one of the founding fathers of rap as the world knows it and now a hip-hop minister in New York. He takes a hard-line, black-and-white approach to what a faith-fueled rapper should be: "A Christian rapper is someone who raps about Christ," he says bluntly.
Conversely, artists like Southern emcee Pettidee aren't as narrow in their definition, yet ministry is still part of their focus. "If I get onstage and sing five songs and none of them have 'Jesus' in them, but then I make an altar call and 30 kids get saved, that's where it's at," he says.
The third splinter group is the one Ohmega Watts belongs t the underground crowd. These cats love Christ, but they don't necessarily feel called to rap in an evangelistic way. They may even consider their craft their ministry, yet they're more concerned with making life connections than with preaching. "Whatever [religion] you are, your life is gonna come out in your music," goes a blurb on longtime backpacker Playdough's MySpace page. "If they respect me as an emcee, they'll respect my opinions on other things."
And how far will this approach take them? "I really think that there's going to be an artist sooner than later that's really going to be able to find a middle ground between having wholesome Christian values in the music, but at the same time being accessible to those outside of church," says William "Crisis" Holt, producer for GRITS and other urban artists.
It doesn't end there. Of all these artists, some have record deals and some do not. Some play in churches, while others stick to the club circuit. Some live off of hip-hop, and others are always broke—forced to supplement their income via regular jobs. Some tour nonstop, while others do shows whenever there's an open slot in the local hole-in-the-wall.
With so many varieties of faith-fueled hip-hop to choose from, it stands to reason that the future of hip-hop isn't as obvious as one would think. With mainstream rap experiencing its worst slump yet, is the faith market bound to follow suit?
Not so fast, according to the "holy hip-hop" constituency. This pocket of faith-based hip-hop—rappers and pastors with a heavy emphasis on preaching, teaching and hard-hitting street beats—believes the direction of the industry has no bearing on their ability to do what they've been called to do.
"I was sharing the Good News before I got the record deal," says R-Swift, a newcomer on Cross Movement Records, one of the most respected faith-oriented labels in hip-hop. "The record deal was just an extra perk, the cherry on top. The deal isn't being glorified here. Before the deal, my agenda was to promote the name of the Lord. After the record deal, my agenda is the same."
"The industry could do without us," assents Phil Jackson, co-author of The Hip-Hop Church and a pastor at Tha House in Chicago, a young congregation that caters to the hip-hop generation. "The ministry will still exist. As long as we have folks who are discipled and love the Lord and are able to adjust to this context, they'll be touched by that. There'll always be a need for [the church] platform."
For the more than 150 hip-hop congregations across the nation, hip-hop is not about dropping a dope single or landing a touring slot with the hottest names in the business. Rather, hip-hop is merely a means to an end: to impact souls for the kingdom. In this context, pundits say, hip-hop is bound to subsist for years to come.
"In the secular world, if hip-hop dies, that's it," says R-Swift. "If hip-hop dies for us, we'd continue to serve on the mission field. With or without the rap song, we would still continue to give the Gospel."
But not everyone in faith-informed hip-hop is all about the ministry. As head of Syntax Records, Tim Trudeau almost experienced the demise of his own company after a bum deal with a nonpaying distributor left him in the red. Today, a providential deal with iTunes and a new distribution pact with KOCH—the largest independent distributor in the States—has returned the company to profitability.
Trudeau is by no means swimming in cash, but he's content at how things are going for the label. As a former hip-hop artist himself, he enjoys being able to provide an avenue for other artists, many of whom benefit from the label's web store and the iTunes partnership.
"Things are looking really good for Christian hip-hop," says Trudeau. "After doing business on the Christian side for more than 10 years, it's kind of a good time for us. When people are complaining, I almost feel like they're not doing something."
Not everyone is as upbeat as Syntax, but the label's optimistic outlook stems from lessons learned—constant change in a fickle landscape that requires constant adaptability.
Flexibility has been vital in the case of Da' T.R.U.T.H., a rapper whose profile in the Christian community has grown so much that he's had to take the necessary steps to compensate for the extra exposure. Since he now travels with a band, backup singers, a business manager and a road manager—all employees on his payroll—he had to establish a limited-liability company.
Still, he strives to not get caught up in the business side of things. "I'm still not chasing anything," T.R.U.T.H. says. "I'm not trying to manufacture the stuff that's happening naturally. I'm being conscientious of the fact that it's equally unbiblical to be wrongful in business."
That's the biggest fear of making hip-hop under God's name: to somehow get sidetracked by the game's money aspect. That's why rappers of faith—pop or underground, preachy or abstract, rich or poor—are nearly unanimous when asked about the key to keeping the Christian community's hip-hop scene in check.
"You want to make sure that people are really rooted and grounded in the faith, to stay focused," says indie rapper Shonlock, an emcee who moonlights as a dancer for tobyMac. "If God called you to do it, you gotta strive for excellence, especially if you're going to put Christ's name on top."
"Whatever I'm doing, I want to be in the will of God," concurs Pettidee. "Right now, I haven't put together a formula. I can't make anything happen. I can only be a good steward of what God has blessed me with."
That's what it all comes down to—keeping Christ first.
"If I would've been in it for the money, I would've left seven or eight years ago," says Dust, one-half of underground duo Mars ILL, a group that's remained together for almost a decade despite modest sales receipts. "Some months it feels like it's great financially. Some months you wonder, 'Should I still continue doing this?' Ultimately, God has provided 100 percent of our needs. I can't complain."
Sev Statik, a buddy of Dust and fellow underground co-laborer, puts it plainly: "I stay busy because there's a lot of work to be done. There's no retirement plans for real emcees."


© 2007 CCM Magazine. All rights reserved. Used with permission. Click here to try a free issue.