The Beauty of Simplicity
reviewed by Russ Breimeier

Copyright Christianity Today International

2003

1 Sep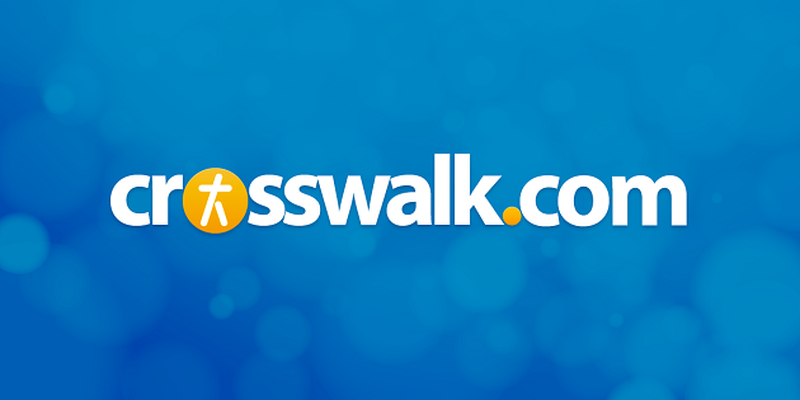 Sounds like … vertical and worshipful lyrics set against an alternative Brit pop/rock backdrop very similar to Coldplay, All Star United, Collective Soul, and Ten Shekel Shirt
At a glance … The Beauty of Simplicity isn't as varied or sophisticated as it needs to be, but the strong sound is impressive for a debut recording that stands above most other original worship efforts in the last year
For frontman Josh White, his new band Telecast represents a third chance at making an impact on culture through music—and this time, he hopes to do it right. The 30-year-old singer/songwriter/guitarist was once a member of Seattle secular band, Man Ray, which was signed to Mercury in 1997; it was, in fact, so secular that it had a parental advisory sticker on the disc. Despite modest success, the band was dropped from the label and White went on to form another band called Medicate with other Seattle residents. That dark period eventually led him back to a closer relationship with the Lord. After quitting the band and spending some time off, White recommitted his life by becoming a worship leader at Calvary Chapel in Spokane, Washington.
The new direction proved fruitful, leading to some prolific songwriting and new bandmates: Brian Ortize (guitars, vocals), Adam Breeden (guitars), Zach Hodges (keyboards), Marquis Ashley (bass), and Nick Tibbetis (drums). Calling themselves Telecast, the worship band has only been together for less than a year. Seattle label BEC was all too happy to sign them on board, and appropriately paired Telecast with fellow BEC worship leader Jeremy Camp for a fall tour. The label even bumped up the release date of Telecast's debut, The Beauty of Simplicity, to accommodate the tour schedule.
Helmed by the label's in-house producer Aaron Sprinkle (Kutless, Seven Places, Anberlin), one can't help but compare The Beauty of Simplicity to Coldplay's A Rush of Blood to the Head. Both feature a similar mellow and radio-friendly Brit-rock sound: shimmering guitars, ambient piano, vocal harmonies. It's sparse, arty, and beautiful—a great sound that also at times recalls Jeff Lynne's production work for George Harrison, or the similarly Brit-rock influenced sound of All Star United.
Several tracks offer the same mid-tempo ballad feel akin to Coldplay's "In My Place" and "Amsterdam." White humbly asks for God's divine influence in "The Way," singing "Give me words to praise You and love to love You/But it has to be You/Take away the selfishness, take away the pride." It's followed by a very similar sounding "Come to Me Quickly, a simple plea for mercy that unfolds gloriously when the keyboard strings enter the mix near the end. The title track, a rudimentary song of love to the Lord because he first loved us, recalls Coldplay's "The Scientist" with its gentle rock ballad driven by a simple piano part.
"Psalm 27," meanwhile, recalls Coldplay's more upbeat material, offering the same triple pulse heard in "Clocks" and "Daylight." It also resembles All Star United with White sounding much like Ian Eskelin. "Define" is one of the disc's more dynamic tracks, alternating between louder choruses and softer verses while expressing a desire for God to shape our lives: "O Lord, I want to lie down so that You'll pick me up/I've been defined by being found by Your perfect love." Revelation 2:6 is the inspiration behind the bright British pop/rock of "Remember," as White sings, "Remember, repent, and repeat/Come fall at the Savior's feet/Let us leave the dry land and rest in God's plan/Where all who are thirsty can drink." Telecast emulates Oasis and Delirious with "More of You," while conveying a desire to have Jesus replace our sinful natures.
One of the problems with Telecast is that the sound doesn't vary enough, and by the time songs like "Radiate" and "Thank You" roll around, the interest is waning. Both songs are fine—they just aren't particularly distinguishable from everything else heard on the album to that point. Hopefully listeners will pay enough attention to get to the beautiful and flowing "I Just Need You," an album highlight that builds from gentle piano to alternative rock ballad. Featuring harmony vocals by Brynn Sanchez that sound like Leigh Nash of Sixpence None the Richer, the song is an invitation for God's presence: "I feel Your presence move upon me/Just like the wind blowing through the trees/To be a part of Your story/This story of love and of our great need for You."
Credit Telecast for approaching worship with a strong alternative pop/rock sound and simple words of worship that are rarely clichéd; they succeed at improving upon everything modern worship band Everyone set out to do. But while the sound is very relevant, it still lacks some of the sophistication Coldplay is known for. Sophistication is not Telecast's goal, and the simplicity of the songs works well for worship. Nevertheless, the songs fall short of captivating, and, although they'll play well in youth and college age worship settings, they probably won't work as well in widespread corporate worship. The Beauty of Simplicity is not a great album, but it is a very good debut for Telecast, better than most of the year's original worship efforts thanks to Sprinkle's sure ear for production.