The Elms: Truth and Dare
John J. Thompson

CCM Magazine

2006

24 Aug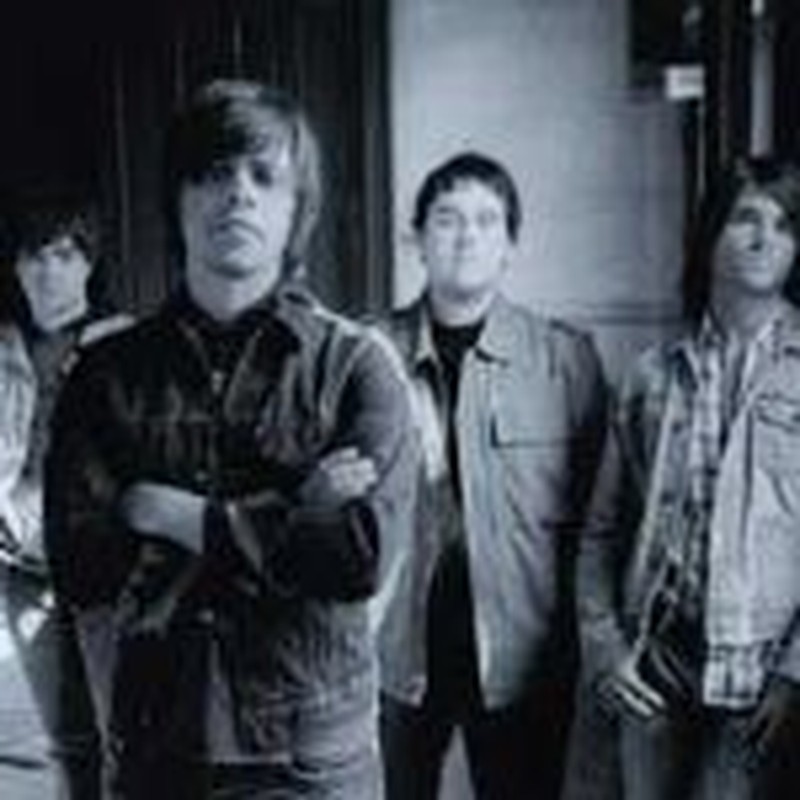 When news leaked out that Sparrow Records rock band The Elms had been dropped by the label two years ago, no one was surprised.

Though the band released two critically acclaimed albums and an EP, logged more than 500 live dates around the country, scored a couple Dove Award nominations, landed several "hit singles" at Christian radio and managed to grace the cover of CCM, it was obvious that The Elms was an old-school rock & roll band without a single worship song in its repertoire. Despite the critics' favor and the support of several key industry gatekeepers, The Elms' "best selling" album, "Truth, Soul, Rock & Roll," barely managed to move 30,000 copies.
The reaction in The Elms' camp to being dropped was far from sullen. "In one sense," lead vocalist and guitarist Owen Thomas admits, "it was really an enviable experience to be in that position. We felt a real freshness about the whole thing and the opportunity to look for a new place to make music." Though several other Christian labels immediately offered to sign the band, Thomas, his brother and drummer Chris, lead guitarist Thom Daugherty and bassist Nathan Bennett agreed that it was time to try something new – something risky.
The band kept touring and immediately began writing and recording new songs without the safety net of a label, waiting for a chance to ply its trade outside the confines of the Christian music circuit. Thomas continues, "We decided that there was a cause that we had and a voice that we needed to have that we probably weren't going to find in formal 'contemporary Christian music.'" It was time to re-plant The Elms.
It turned out that several mainstream labels had been eye-balling the band from afar, waiting for The Elms' inevitable release from its Christian market deal with Sparrow. Leaving its previous accolades behind, the band rebuilt from the ground up. After talking to several labels, and demo-ing nearly 40 new songs, the band finally signed with Universal South, which released The Elms' general market debut, "The Chess Hotel," in early May. Free to use whatever producer, studio and songs it chose and to make exactly the record it wanted to make, the band took a deep breath and dug into the depths of its heartland roots.
Named after a less-than-reputable hotel with hourly rates in The Elms' hometown of Seymour, Ind., the new collection finds numerous parallels between the burned-out grain silos, dilapidated train cars and abandoned warehouses that scar the landscape of Middle America and the lost, desperate and hopeless souls who inhabit the infamous flophouse. "The songs talk about the realities of being a teenager in these dust-bowl small towns," Thomas explains. "So many dreams go bad there. People are told that their passions are not practical. Any sense of following your heart is almost considered delusional."
The slow-burn track "The Towers and the Trains" epitomizes the lyrical vibe of the record perfectly. Pointing out the direct parallels between the people of the town and the aforementioned artifacts of ignominy, Thomas describes both sides as death traps. "They are condemned and useless. The people who never had the ambitions of their hearts nurtured become just like those artifacts. They get old fast and become death traps. They become extremely cynical, worn-out, broken-down, burned-out people. It's heartbreaking."
Thomas continues, "I feel like it was really important for us to make a record that says to people who are living in small-town wastelands, 'Keep your chin up. Find something you can have that is your own, something that lives in your heart, and run after that.'" Granting that some sentiments may be specific to life in the Midwest, Thomas hardly feels that the ideas presented are exclusive to his part of the country. "For the bulk of Americans, it's really hard. It's a grind for most people." Having just weathered two years of similar soul searching, gut checking and reinvention, Thomas feels he can relate to the need for a dream more than ever before. "This was really something we had to push through ourselves in order to fully realize the potential of what we wanted to do. Ultimately, people's destinies lie in Christ, but even past that, I want people to be inspired."
The street level lyrics are matched by the most stripped-down sound this band has ever mustered. Though true to The Elms' hook and melody driven DNA, "The Chess Hotel" is all about a band playing riffs loudly and singing catchy lines at the top of its lungs. "Our band has always been an American rock band," Thomas admits with a laugh. "I just think we were too easily influenced by Britain early on. But the sound of the new record is certainly more raw and unpolished than the first two. We felt that there was no way we could house these sentiments in a stereoed-out, hi-fi studio creation. For these songs to make sense at all, they had to sound like the lyrics feel." Bluesy overtones, crunchy guitars and a straight-in-your-face approach to the mix at times recalls BRMC's "Howl" or The Rolling Stones' "Exile on Main Street." Guitars, bass, drums and Thomas' velvet and leather voice present The Elms as they really are – a great rock band.
Don't expect coy word games about the band members' faith or their background in Christian music either. "Our band is a band with a part B. We don't solely exist to just rock, and that's it. We have things that we need to say." On a verbal roll, Thomas continues unabashedly, "I'm not at all afraid for people to know that I am a Christian, that there is a spiritual element in my life; and I know that the other three guys in the band feel the same way. I feel like this is a fertile time to be an artist with a spiritual element. So many things have happened in recent years that have made the public at large more aware that there is something greater out there." He cautiously adds a bit of a commentary on the legacy of safety the Christian music scene is unfortunately famous for. "I don't feel like there are fresh sounds and ideas," he says before laughingly continuing. "If there are bands that try to do that, they tend to end up where we ended up – walking out and going to the dark side."
Says Thomas, "Here's the truth:  Would I have loved for our band to be really huge in Christian music? Sure, I would've. But I feel like the kids who really get our band probably saw all along that us getting out of Christian music was inevitable. I just don't think that the general attitude of risk and some of the dangerous elements that we love about music – that unbridled nature of rock & roll – was ever really nurtured in Christian music." Thomas believes, however, that the community of people who really embraced The Elms in the Christian music scene are likely to join them in this new era. "It wasn't the place we were ultimately meant to land, but the great thing is that we did get to be on stage in front of thousands and thousands of people. There is still a large group of people who predominantly listen to Christian music, who have really taken this band into their hearts; and we know that will carry over."
The connection will be made even easier thanks to a Christian market distribution deal through EMI Christian Music Group, the same company responsible for distributing the first two Elms albums.


© 2006 CCM Magazine.  All rights reserved.  Used with permission.   Click here to subscribe.