The Fast and Furious World of tobyMac
Brian Quincy Newcomb

Contributing Writer

2003

9 Jul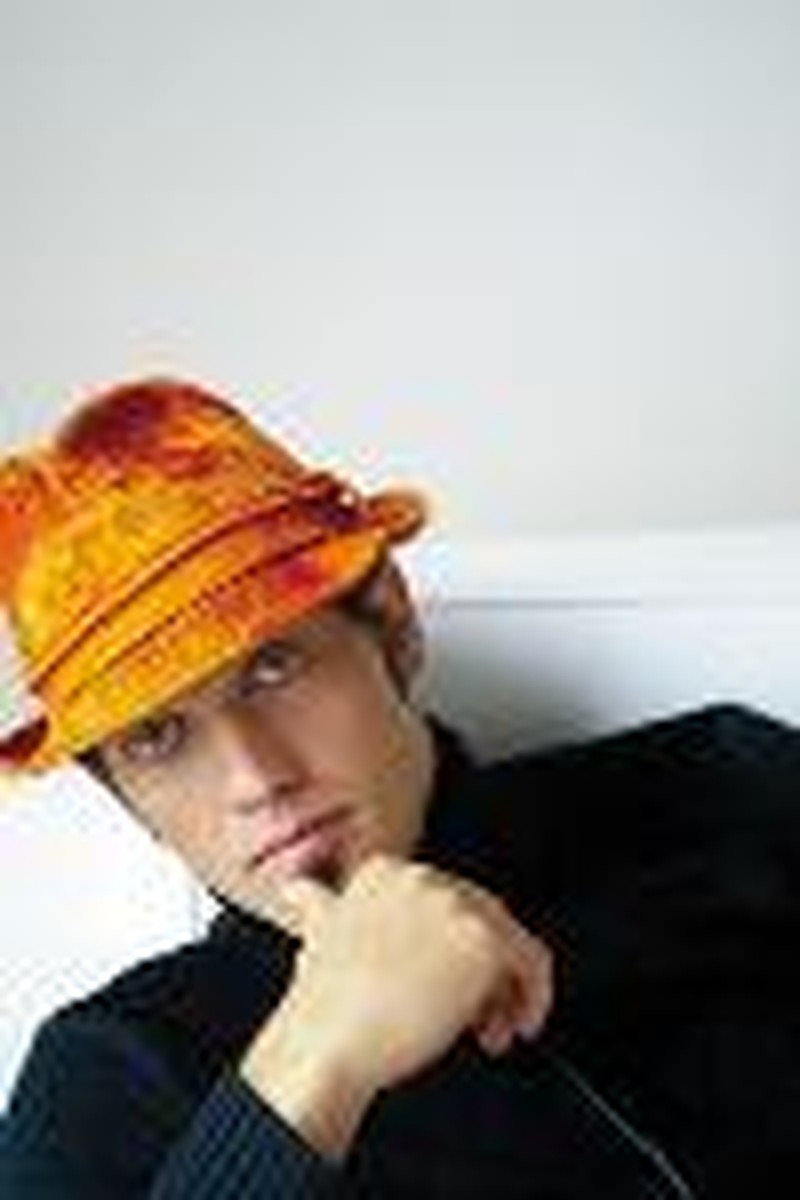 TobyMac is leaning over the mixing console, trying to incorporate more bass in a mix he's working on. We're in the very same studio where dc talk recorded "Jesus Freak," the little white-framed house in downtown Franklin, Tenn., featured in the CD's photo shoot. Toby's engineer, the mild-mannered Marcello, touches a knob, everything gets louder and, sure enough, you can feel the bass.

There aren't any verses yet, but one can already sense the irresistible hook. It keeps repeating the word "phenomenon," indicating the life-changing love and grace of God. What we're hearing are just rough mixes of new tracks for tobyMac's second solo disc, which will hit shelves this fall, just two years after his successful debut, "Momentum" (ForeFront).

It's not exaggerating to point out that tobyMac could be considered a phenomenon, based on his long list of accomplishments. Given his energy, creative talents and the impressive level of success on a variety of levels, he's a veritable force of nature within the Christian music industry.

Toby balances two successful careers: first with dc talk and now as a solo artist. And he's also the founder, CEO and go-to guy for Gotee Records — home to Out of Eden, The Katinas, Relient K, Jennifer Knapp and Grits. He also appears to maintain a healthy family life, too, with his wife, Amanda, 4-year-old son, Truett, and newly adopted twins.

Today, Toby sits in the studio's living room for an interview, talking, laughing and telling stories about his life and work. Hearing about all that's on Toby's agenda, it's nearly impossible not imagining him running from one job to the next, balancing the different professional and personal challenges.

Toby McKeehan's entrepreneurial spirit developed early in his life. Reared in Arlington, Va., a D.C. suburb, Toby's father managed a real estate company and owned a bar. Toby remembers, "He was a hustler, even when he ran the company; he was always out selling."

When it came to spiritual matters, Toby says, "Mom would drag us to church. My dad wasn't a believer. Dad worked hard and played harder until six months after I became a Christian, then he became one as well. We went from having this dad who lived a bit on the wild side to having a father who was a Baptist deacon."

Toby's own spiritual journey began after meeting a counselor at church camp. "For the first time [I met] someone who cared enough not to shove religion down my throat," he says seriously. "Instead this person spoke truth in love. Suddenly, I heard about Jesus, and I wanted to talk to Him."

And while he may have grown up in the church and followed Christ in his youth, it wasn't until much later that he knew a subculture of Christian music even existed.

"My church preached against contemporary Christian music so much that most people just listened to mainstream," Toby explains. "For us, it was hymns or mainstream music, so I went mainstream.

"I remember, probably in '79 or '80, hearing 'Rapper's Delight' by the Sugarhill Gang on the radio. My cousin Joey [Elwood], who runs Gotee, and I would go down on the D.C. Metro to Douglas Records and get the 12-inch vinyl. I didn't only buy hip-hop, I liked Aerosmith's "Toys in the Attic," but at the same time I bought Run DMC's "Raisin' Hell."

Toby became so intrigued by rap that he began pursuing his own version of hip-hop. "When I was 14 or 15, I set up two turntables in an extra bedroom and started mixing beats. I had a little mixer, and I did it the old-school way. I'd cut a cassette and then drop a rhyme on it."

Looking back from the perspective of dc talk's success — "Free at Last" won the trio a GRAMMY, "Jesus Freak" sold over two million copies and "Supernatural" over 1.3 million — it's hard to imagine that dc talk's music was a hard sell in the beginning.

But Toby remembers all the proverbial hoops dc talk had to jump through. "It wasn't one massive event," he says. "Folks saw us as too white for the hip-hop world and too hip-hop for the white world. Mixing rap with heavier guitars really hadn't been done much, the way we did it on Jesus Freak; that record was really ahead of its time. That was before Limp Bizkit, Linkin Park and all that."

Outside of music, Toby is also inspired by his family. He met his wife, Amanda, a Jamaican native, through the introduction of a friend in college. "It all happened as dc talk was getting a record deal and deciding to move to Nashville. I felt strongly enough about her that we dated long distance for five years and then married. Four years ago we had a little boy named Truett, and that was a whole new wake-up call.

"It's the first time as an adult that I've had a chance to look at the world through a child's eyes. At 2 he looked up and said, 'Daddy, the moon,' and it felt like I was seeing the moon for the first time. You start writing songs with that open perspective. Having him in my life played a great role in me being able to write "Momentum." It gave me this fresh perspective; it was inspiring."

In addition to their son, Amanda and Toby adopted twins six months ago. "We had decided we wanted twins. We agreed that every day for 30 days we would pray together that God would give us the desire of our hearts. That was on a Tuesday, and the next Sunday this woman comes up and tells us about these twins at the Liberty Godparent Foundation. They are biracial, African American and Caucasian; we got them when they were almost four months old. Marlee is the girl, and Moses is the boy. It's definitely changed our lives in a good way."

During my time with Toby, it's clear he has a sense of religious duty that finds expression in his art, family and record company. "I definitely have a sense of calling. I knew I wanted to surround myself with the kind of people who could help me raise the bar. And I knew I wanted to open it up a little bit, culturally, when it comes to urban music and hip-hop.

"I didn't pray, 'God, make me the greatest musician and producer, or let me play a role in bringing the masses to come to know You.' I knew I wanted to do more than be an artist; I knew I wanted a role in developing artistry. So, the prayer I stayed loyal to was this: 'Surround me with people who will keep me real, who will hold me accountable and love me and who I'll love.' The amazing thing is that the same people who I came to this town with are those who I walk with today."

When Michael Tait and Kevin Max felt the need to express themselves on solo discs, tobyMac was the last to record, perhaps because as a writer and co-producer his needs were being met. "I felt so fulfilled in dc talk," he says, "so much of myself was poured into those records. What turned the corner for me was that I found that I truly missed hip-hop. 'Free at Last' (ForeFront) was a very hip-hop-oriented record. 'Jesus Freak' (ForeFront) had hip-hop threads sprinkled throughout all the other influences. But on 'Supernatural' (ForeFront), the [hip-hop] kind of went 'bye-bye.' I was missing hip-hop. This is the music that makes my mouth water, the music that got me started — hip-hop got me into this industry."

On the record he's making now, Toby says, "It's not quite as eclectic. As I moved to the solo record, it was a little more challenging, not having Tait and Kevin to fall back on. One of the things I got to do was bring in female voices. Joanna Valencia and Nirva Dorsaint are two singers who are just incredible. In dc talk, with three guys with microphones, there's not much room for a female voice, so it was nice to be able to add that texture."

But the question for many is: What is dc talk's future?

Is the group finished? And Toby's simple answer is "No. We talk about it a lot, but for right now we're all real happy climbing these new mountains. I think we got to where we were resting on our laurels. So coming down and then having to climb new ones has been invigorating. It's fulfilling.

"I want to get back together not when the record company beckons. I will not do it for the money. I want to get back together when that's the thing we really want to be doing musically and personally — when it feels right. When I want to write with them again, when I want to get back on stage with them, that's when we want to get back together.
"Our respect for each other's talents and personalities is bigger than sales and egos. We've been together a long time. Riding on buses, living together, we know each other. We always retain that. And I don't say this just for interviews: The most important thing is our friendship. Dc talk came out of us being friends. And the reason we've been able to stay together this long is [because] we've focused on our friendships. We focused on our relationships because that's what dc talk is. It's not a corporation."

So how, then, does he do it? How does tobyMac maintain a sense of spiritual balance while juggling all these different aspects of his life? "It's not like it all happened suddenly," he says laughing. "Slowly the company has developed in different areas, and at the same time my life has developed. It's very natural to be on the road and hear great art. It's natural to bring that back to the people at Gotee and have them fall in love with the thing I fell in love with.

"It was very natural to do dc talk. We were three guys sharing an apartment who decided to do something together. It's not like there was some master plan, I think you go along, living life, seeking God, and the doors open. It's like God asks, 'Are you going to walk through?'" TobyMac gives me that smirky grin that has almost become his trademark, "This has all been instinctual, it's felt natural, but it's also been a beautiful journey with friends and family."

Used by permission.  CCM Magazine © 2003  Click here to subscribe.