The Great Summer of Love
Charlie Peacock

CCM Magazine

2004

23 Jul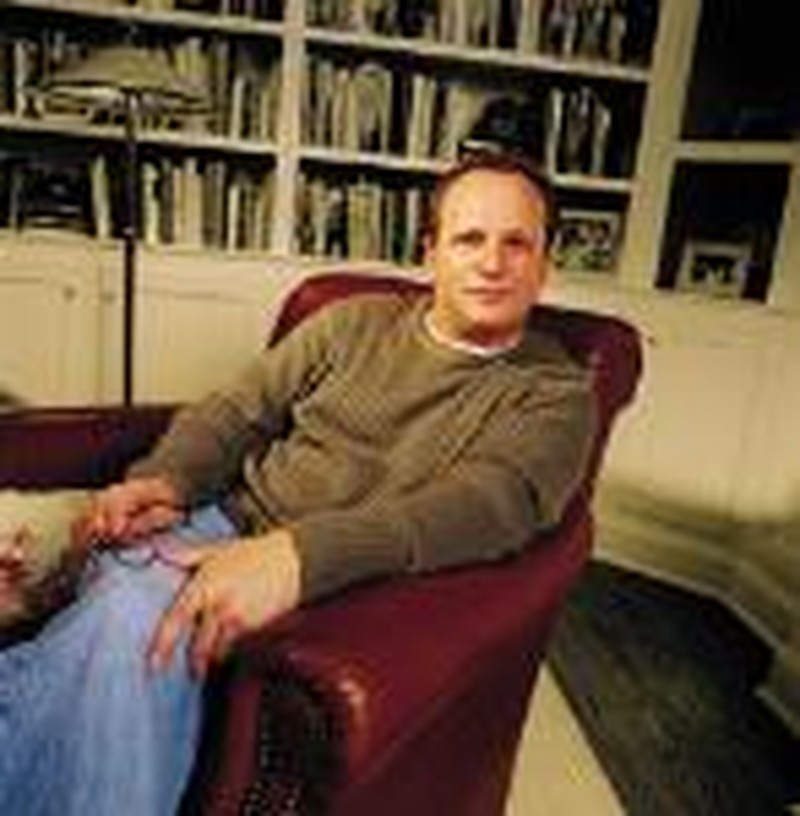 I hope you are having a great summer. I mean it. Go ahead! Have yourself an unusually great summer. It doesn't have to be one like the good old days. It can be a summer from the future — one filled with new good, not just old. Still, it's difficult not to long for the dramatic shift from spring to summer, for the anticipation of what three simple months might mean in your life.

I do miss that kind of excitement, but I've got a plan. It's not too late to get in on it. Personally, I think it does involve going back a bit to recapture some good stories and bring them forward again. This shouldn't be a problem for people who profess to follow Jesus. Bringing stories forward into the present and future is what we do. Right? So let's do it. When I closed my eyes and revisited the past, this is what I remember; this is what I think makes up a great summer:
1. Get wet often. Swim; let the H2O get on you by getting right in it. Splash, jump, make funny sounds and squirt water at your swimming partners using the clasped hand, suction technique. Do a cannonball and belly-flop. If you don't know what those are, no worries—make your own thing up. Jump in the water in some crazy fashion and give it a name. Be astonished at the simplicity of water and yet the pure joy of splashing around in it.


2. Ride a bike. Chill at an easy tempo. Then ride with the wind. Stand up and pedal like you're racing your best friend. Pop a wheelie if possible. Wake your body up and say hello. At first it'll be cranky; later it will love you with gratitude.


3. Speaking of love: Fall in love, be in love, stay in love. Oh, there's really nothing like summer love. Get an ache in your heart that can't be satisfied unless you are with the person you fancy. Are you married, yet the thrill is gone? No worries. Make this the summer of love — get busy dreaming for each other. Imagine each other dressed up with the rightness of God. Be sweet, tender, forgiving. Pray for help.


4. Sleep outside under the stars with friends/family. Watch for a shooting star. Stay up really late talking. Play "remember that time" and "someday I'm going to." When you wake in the morning, cook yourself some bacon and eggs in an old black skillet.


5. Go fishing. You can do the more serious fly-fishing track or just use bait from the bowels of the earth — worms that is. Either way, walk along some water, sit a while, listen to the wildlife. Listen to your thoughts and to God — pray, fish.


6. Discover some new music and make it the soundtrack for your summer. My summer music is Late Tuesday, The Decemberists, The Shins, Erin McKeown, Rosie Thomas, Al Green and The Staple Singers. I feel some middle-aged dancing coming on. (Children, turn your heads.)


7. Play baseball. Go hiking. Surf. Get outside. Leave the air-conditioned enclave for the Earth where people played and worked for centuries. It's a fascinating place!


8. Go to a county or state fair. Watch a beauty pageant. Get a smile on your face. Visit the livestock. Smell a pig. Eat a corn dog and some cotton candy. Ride The Scrambler or the Tilt-A-Whirl. Win a goldfish. Get out alive!


9. Sit outside on a warm summer night and talk with your family and friends. Tell stories and have stories told to you. Don't be in a hurry — just be.


10. Read a life-changing book — a book that stirs you to be more human, not less. This might be a "Hardy Boys" novel or "The Challenge of Jesus" by N.T. Wright. You choose. Either way, read something that will inspire you to be one kind of person on the planet and not another.
While you're having a great summer, remember the story that the prophet Jeremiah told: "For I know the plans I have for you," declares the LORD, "plans to prosper you and not to harm you, plans to give you hope and a future" (Jeremiah 29:11, NIV). Hang tight with this. And don't forget: "Whatever you do, whether in word or deed, do it all in the name of the Lord Jesus, giving thanks to God the Father through him" (Colossians 3:17). You're free to have a great summer. Do it.
The Art House is involved in awakening the church to issues of justice and mercy. Micah 6:8 says, "And what does the Lord require of you? To act justly and to love mercy and to walk humbly with your God." As followers of Jesus, we are to seek out justice and present mercy to people everywhere and in everything.
An example of this love in action is the work of International Justice Mission. IJM is a human rights organization that rescues victims of violence, sexual exploitation, slavery and oppression across the world. From freeing child sex slaves in Cambodia to bonded slaves in Southern India, IJM is committed to intervention, relief and the continual care of God's creativity — people! For more information, please visit ijm.org.
Perhaps a really great summer is coming to understand just a little bit more of God's purpose for you in His kingdom. As always, seek justice.
For more information about our ministry write to: P.O. Box 218307, Nashville, TN 37221 or e-mail: arthouseamerica@bellsouth.net.



Charlie Peacock is an artist, producer, author and teacher. Both his album, "Full Circle: A Celebration of Songs and Friends" (Sparrow), and his book, "New Way to be Human" (WaterBrook), released in March.
© 2004 CCM Magazine.  All rights reserved.  Used with permission.  Click here to subscribe.