The Life-Changing Parade
Charlie Peacock

CCM Magazine

Published

Mar 23, 2004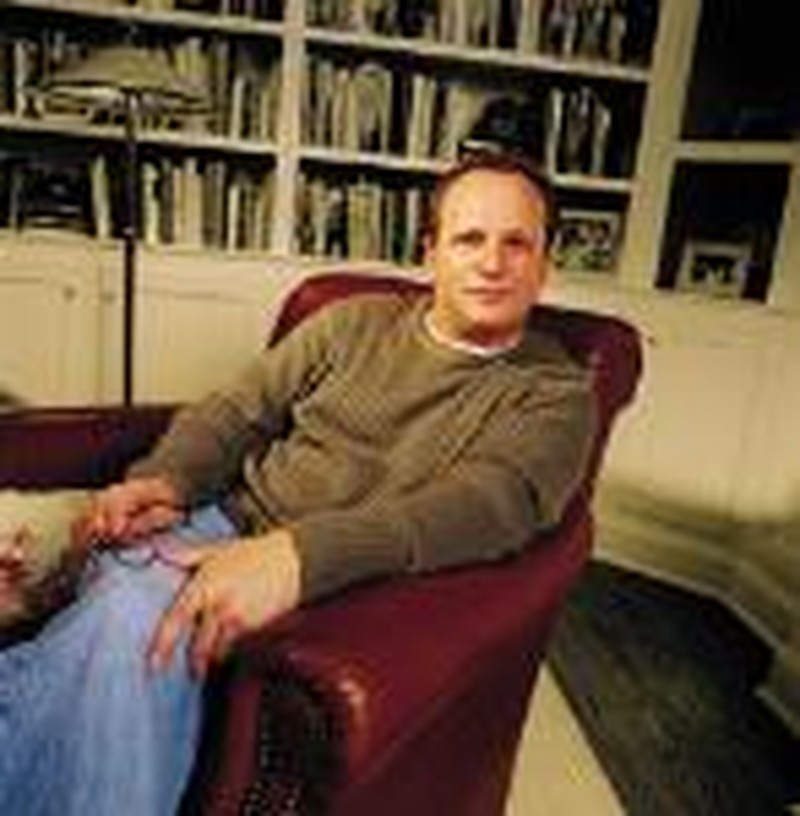 I have this little friend named Nicholas. He's alive to life and all that it offers. Awhile back his mother told me she takes him to parades whenever possible. "Nicholas loves parades," she said. "They are life changing to him."
It's that time of year when we look back on the life-changing parade of Palm Sunday –the two-mile ride Jesus took from Bethany to Jerusalem on the back of a donkey. Strangely, we continue to look back on it to find our way forward. The back story to Palm Sunday is this:
1. Jesus had raised Lazarus from the dead. It was, and is, an outward sign of an eternal truth that Jesus is indeed "the resurrection and the life."

2. As a result, many of the Jews who had witnessed this mighty act of Jesus put their faith in Him. "But some of them went to the Pharisees and told them what Jesus had done. Then the chief priests and the Pharisees called a meeting of the Sanhedrin."
The Sanhedrin were elders, chief priests and teachers of the law – basically, Jewish nobility. They were a Jewish government within the Roman government. The Sanhedrin had a problem. In their own words: "Here is this man performing many miraculous signs. If we let him go on like this, everyone will believe in him, and then the Romans will come and take away both our place and our nation." In other words, "If people believe in Jesus, life, as we know it, will change."
Their solution was to take control of the situation on their own. Roman intervention had to be prevented at all costs. The Jews had suffered much to achieve their national identity and their place of self government. The possibility of another dispersement and exile could not be risked.
But that's not all. The temple had become a profitable sphere, a sizable part of the Jewish economy. Religious feasts and festivals had become big business. The Jews could not risk Rome or Jesus meddling in their affairs in any arena – political, social, religious or economic. Jesus was, quite clearly, a threat to their whole way of life. What exactly was the threat?
Luke 19:42 reminds us that as Jesus "approached Jerusalem and saw the city, he wept over it, just as he had wept over Lazarus saying, 'If you, even you, had only known on this day what would bring you peace …'" Jesus wept because the people wanted death over life, anxiety over peace. They cared more about national identity, place and station in society and economic prosperity. They cared more about keeping the status quo than about the peace of God – the gift of God – the life-changing parade.
Jesus continued, saying: "They [speaking of enemies] will dash you to the ground, you and the children within your walls. They will not leave one stone on another, because you did not recognize the time of God's coming to you" (Luke 19:44).
Do we, within our own walls, recognize the time of God's coming to us? Do we see it all through the perspective of God's Son? The parade Jesus leads is a fresh interpretation of life.
For Jesus, the parade went from Bethany to Jerusalem, to the place of the cross called the "skull," to the right hand of the Father in heaven – with several stops in between. The parade route for the human is no different than it was for Jesus. And we are no different than the Jews of Jesus' time. Unless we enter the life-changing parade as active participants, Jesus will be a continual threat to our whole way of life as well. His "Kingdom way" redefines reality.
A parade that is merely observed is no danger to the authorities. But a parade that inspires others to join it and travel along all the way to the finish is a dangerous parade – dangerous to the enemies of the cross, dangerous to those who see Jesus as a threat to their whole way of life.
I bet the reason my little friend Nicholas loves parades so much is because his imagination places him right smack in the middle of the parade, and he sees himself as an active participant. He's definitely on to something. Wasn't it Jesus who said: "I tell you the truth, unless you change and become like little children, you will never enter the kingdom of heaven"?
Art House: A Word on Worship
Here's a future Palm Sunday to get excited about: "After this I looked and there before me was a great multitude that no one could count, from every nation, tribe, people and language, standing before the throne and in front of the Lamb. They were wearing white robes and were holding palm branches in their hands" (Rev. 7:9).
Followers of Jesus live in light of this future reality. The true tribe of God includes people from every nation and language. Knowing this, God's people all over the world have an expanded version of what it means to love their neighbors. AIDS, famine and poverty continue to ravage our neighbors in Africa. Please don't forget them. I was recently surprised to see the strong Africa advocate Bruce Wilkinson contradict the National Association of Evangelicals, World Vision and Compassion International (as part of a press conference with them) by saying Africa does not actually need all the monies that America has promised. He's mistaken. America needs to keep its promise to Africa – to care and to help – with the full funding of President Bush's historic initiatives, the Global AIDS Act and the Millennium Challenge Account. Without generosity, our wealth will be our shame. To learn more about how to make the Kingdom known regarding the African emergency, see:  
data.org, worldvison.org, livinghope.co.za, africanleadership.org, bloodwatermission.org.

For more information about our ministry write to: P.O. Box 218307, Nashville, TN 37221 or e-mail: arthouseamerica@bellsouth.net.
Charlie Peacock is an artist, producer, author and teacher. His new album, "Full Circle: A Celebration of Song and Friends" (Sparrow) releases March 9. His new book, "New Way to be Human" (Waterbrook), released March 16.
© 2004 CCM Magazine.  All rights reserved.  Used with permission.  Click here to subscribe.