The Odd Man Out
Andy Argyrakis

Contributing Writer

2003

29 Sep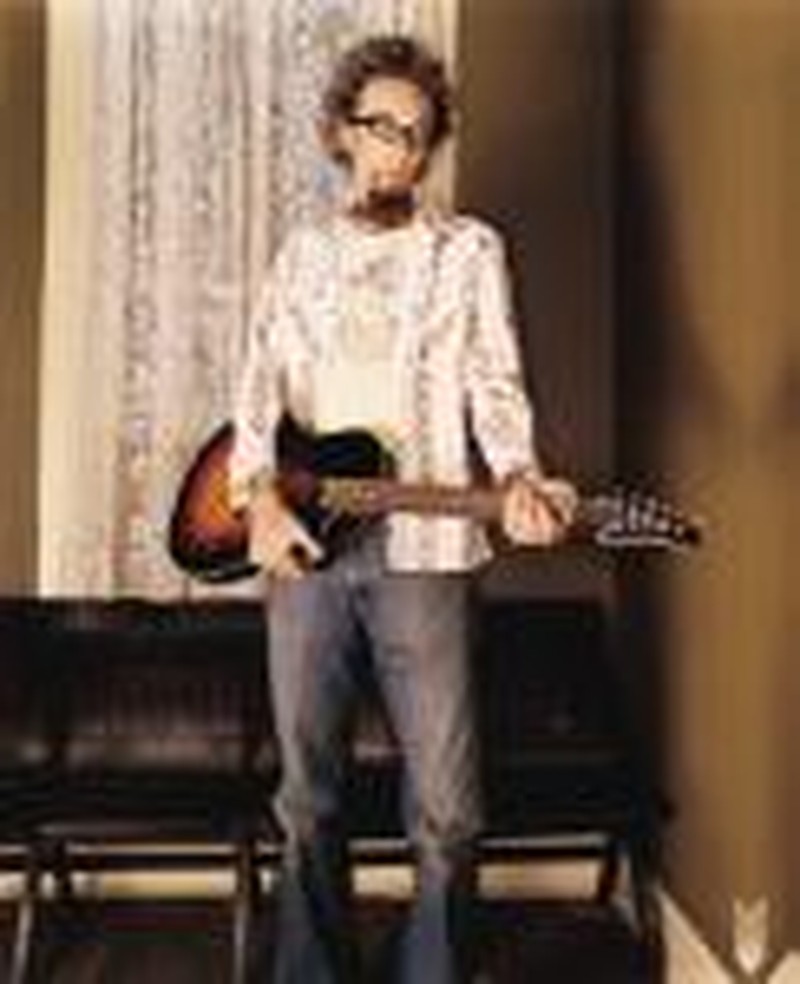 When a person attends a Christian college, chances are his or her roommate will be that nice, wholesome Christian type who could be approached for support, advice and even accountability as a fellow believer.

But keeping with the pattern of singer/songwriter/guitarist David Crowder's life, he ended up as the oddball who got stuck with a roommate who was the polar opposite — a non-Christian who partied and abused drugs. "I remember one weekend my roommate and a little clan of friends were on their way to Galveston, and they wound up getting arrested for having lots of drugs," recalls the spiky-haired, goatee-bearing singer of his former roomie's behavior. "Let's just say we didn't exactly have a lot in common other than the music we listened to."

However, they did share that one mutual interest — a love of Dave Matthews Band, a topic that often served as the springboard for conversation. "He was from Charlottesville, Va., the same town where DMB was from, so he really turned me on to [the band]," reminisces Crowder. "As much as I got into them, I wanted something from a Christian standpoint to give my roommate at least a bit more of a message, but I always had such a hard time finding the right kind of project."

And when Crowder picked up a CD from his local Christian bookstore for his roommate to listen to, his roommate's reception wasn't exactly what Crowder was hoping for. "I don't even know who I was playing in the dorm that day, but I remember him coming into the room with a cigarette and staring at the stereo for a second," Crowder confesses. "He obviously didn't like what he heard because a sea of expletives started spewing from his mouth about how terrible the band was, and he walked out of the room in a cloud of smoke."

As much as the incident troubled Crowder, deep down he couldn't blame the guy for rejecting a song that, musically, didn't have an impact on him. And as a result of this experience, Crowder picked up a guitar and notepad to log the thoughts he hoped someday would have an impact on those, like his roommate, whom the church wasn't reaching. "It was at that light-bulb moment that I made a choice to make music that would have stood out to a guy like my roommate," explains Crowder. "I almost started writing songs out of necessity at that point, wanting to be an outlet for those who weren't able to embrace Christian music."

And it wasn't long after college graduation that Crowder and the eponymously titled band he formed shortly thereafter were onstage leading worship at a local church. The service, with songs penned by Crowder, had been specifically targeted to those who hadn't grown up with a traditional religious upbringing. Unlike the dorm listening session gone awry, this audience apparently related to the Crowder Band's vibe, swelling in size as the weeks and months passed, subsequently expanding the front man's platform.

Such a solid, local response also led to other opportunities, like D.C./L.A. events, Youth Specialties Conventions and participation in the college-friendly Passion movement led by revered speaker Louie Giglio. "We cut an indie CD right around that time at church, and I was so excited to present that to Louie after having so much respect for him," says Crowder. "I shared with him how passionate the church was over the songs  and, quite naively, how they could possibly change the world. But he taught me a very humbling lesson. 'David,' he told me, 'These songs aren't your songs. They are from God, and they are the church's. Carry them with responsibility.'"

It was that encounter that not only gave Crowder a clear mission but also solidified the two men's friendship. Then in 2000, that camaraderie branched out into a business relationship as Giglio formed sixsteps records, an imprint of Sparrow Records, signing Crowder along with fellow worship leaders Chris Tomlin and Charlie Hall. Two years later, that partnership yielded David Crowder Band's official debut, "Can You Hear Us?" which led to a tour with the likes of Bebo Norman and his label mates, in addition to the band's home church responsibilities.

And as much as the group can be commended for maintaining its road commitments and staying true to the church's needs, one can't help questioning the decision to tour with the aforementioned roster and sign on the dotted line — two actions that directly associate the band with that Christian sub-culture Crowder has said he strives to avoid. If anything, it's created a puzzling paradox that finds Crowder & Co. primarily playing Christian venues, while simultaneously hiring some of that industry's biggest guns to work on and distribute their projects exclusively to the religious marketplace.

Although its debut and new sophomore release Illuminate (sixsteps/Sparrow) were recorded in various Waco studios, the new disc includes production credits by Nashville-based Charlie Peacock (dc talk, Switchfoot), while the last disc featured work by Christian rock production king Brent Milligan (The Elms, Tait, Paul Colman Trio) with mixing by Shane Wilson (Third Day). That being said, has Crowder accomplished his goal of creating music a non-Christian like his former college roommate could enjoy?
"That's my whole dilemma and confusion, but I still don't think the system we've set in place falls into that stereotype [of typical Christian music]," defends Crowder. "First of all, we've recorded in environments that are impossible to sound like anything else and second, a guy like Brent is of exceptional talent and, even though he has a reputation in Nashville, he has an independent vibe that's separate of that."

Not only has the music on Illuminate taken on what Crowder calls a more "band-driven artistic approach with interwoven melodies," but the lyrics focus on humanity's ongoing grappling with light and darkness. "I'm hoping listeners can see the symbolism of God when 'illuminate' is referenced and the whole idea of being pulled into light," says Crowder.

One person of notoriety that's already gravitated toward the project is none other Jimmy Eat World drummer Zach Lind, who introduced himself to the band via e-mail this summer. At first Crowder didn't believe the messages were actually coming from Lind, as his often-shared appreciation of Jimmy Eat World may have caused someone to play a joke.

"After a few e-mails, it was unquestionably him. He told us our music was encouraging to him in his faith walk, was different from a lot of others out there, and that he wanted to hook up next time he was in Texas," confirms Crowder. "That hangout time turned into a studio session where Zach was generous enough to lend his production skills to the song 'How Great.'"

"I just love the music he and his band create, [and] I really believe in what they are doing, so that really motivated me to be a part of this new record," the Bleed American beat keeper tells CCM. "The circumstances of me and David meeting were just too bizarre and random. God had to be at work, so I just followed the lead."

Like the legions of followers the group has built through past touring and previews of Illuminate thus far, Lind has truly been engulfed by the band's music and mission. Perhaps his sentiments best echo the type of person Crowder first set out to reach in his humble college student state: "David Crowder Band is at the top of that list because they are honest and real in their passion for worshiping God. Their music really encourages me to move over and let God come down."

Used by permission.  CCM Magazine © 2003  Click here to subscribe.