The Reluctant Rock Star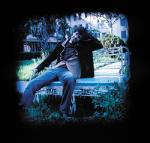 While Shaun Groves may look the part with his stylized wardrobe and messy hair, he certainly is the first to admit the spotlight isn't his preferred setting.

But in the "twilight" phase of his life, Groves knows he has a message of honesty — despite these struggles — to share with the church.

In an empty choir loft at his home church in Nashville, Shaun Groves stretches out in a chair, sighs and unenthusiastically tells me he's off to the other side of the Atlantic tomorrow for a two-week tour with Michael W. Smith.

In faded jeans, a threadbare brown T-shirt, shaggy hair and three days worth of stubble, Groves looks as though he's lost some of that "rock star swagger" his label, Rocketown, so eagerly promoted when he emerged on the Christian music scene in 2001 as a new artist.

At the moment, exactly two years after the release of his critically acclaimed singer/songwriter debut, "Invitation to Eavesdrop," Groves says he's just craving time with his wife, college sweetheart Becky, and his two young children, Gabriella and Gresham.

Until now, he's been on the road promoting his August release, "Twilight." And the sophomore album of his career finds Groves in a place he calls, as the title track says, "the dawning day and the dying night." It's the "in between," described by Paul in Romans 7 and 8 as the battle between God's perfect will and man's selfish ways.

The space between his first and second record has been a time of testing for Groves, an era of instability, resentment and resolve. He talks honestly about the swinging to both sides of the pendulum and says it has been healthy for him. But at present, he says, he's landed just about center.

Swing Low

In 1997 Groves made the big move from his Texas hometown to Nashville. With a degree in music composition from Baylor University, he was proficient on multiple instruments and honed his skills doing the praise band gig, playing percussion and saxophone with guys like sixsteps recording artist David Crowder at University Baptist Church in Waco. After being encouraged to write and perform his own material for the group and "hating it" after his first solo experience, Groves decided the best route for him would be to pursue a career in writing songs for other people.

He settled into Music City and soon landed an internship at Brentwood-Benson Music Publishing with the help of studio manager Jeff Morgan. Groves says his time as an intern, despite the lack of salary, was worth the payoff of the invaluable education he received from the esteemed songwriters who hung around the office.

While he struggled to land a writer's deal, Groves took a paying job as a worship associate ("It was really kind of a janitor thing.") with his home church where, ironically, we meet today. In the interim, a record exec offered Groves the opportunity to pitch a few of his songs to Caedmon's Call, who was in the studio at the time and looking for new material. Though the band didn't end up using any of Groves' songs — among them the would-be hits "Welcome Home," "Should I Tell Them" and "After the Music Fades" — Groves had the opportunity to record a few demos on that label/publisher's dime.

Two weeks after recording, Rocketown, among others, heard the unknown songwriter and offered Groves a place on its roster. In almost no time, Groves went from being another struggling Nashville musician to a six-time Dove Award-nominated artist. His self-penned radio gem "Welcome Home" claimed the No. 1 spot on the AC chart for four weeks — the only new artist to accomplish such a feat in 2001.

And though the success was sweet, Groves says, humbly, he mostly remembers the pressure involved with notoriety.

"I didn't feel spiritually qualified to do this for a living," Groves says. "You see all these people at the Dove Awards with perfect hair, perfect teeth, the perfect wife and kids, and you go, 'Wow, they really are perfect.' I thought all those people woke up, walked on water and had all the answers. Their songs were all happy, and they looked like they had it all together. I felt like I had more loose ends than tied ends," he admits.

Groves says he struggled with maintaining an image comparable to the aforementioned stereotype until he went on tour with Bebo Norman in the fall of 2001. From Norman's example, along with guys like Andrew Peterson and the late Rich Mullins, Groves says he found peace in learning that he could be honest with his audience.

"I had to say, 'OK, I don't have it all together, but I'm not going to sit here and act like I don't have some answers either. Here's the honest truth of who I am.' I felt like people really related to that. God took what I felt was a negative and turned it into a positive," Groves says.

And though he was learning to better relate to his audience onstage, Groves felt that offstage, his audience didn't quite understand the pressures of his newfound position as an artist.

"When I go into a bookstore on a promo tour, fans don't know I've been to four bookstores and two radio stations already, that this is my third city in 24 hours, and that I'm missing my wife. Maybe she's sick, the kids are sick, and I'm worried about them. ...It's hard because I don't want to be a fake. That's not who I am," says Groves, "But at the same time, I don't want to appear so melancholy… and Christians are no different from the world in that we judge people in a heartbeat."

The growing pressure to be "on" at all times followed Groves from the road to the familiar haven of his home church. "You come home, and you're fried," Groves says. "You've been on tour for three months, and everybody wants you to teach a Sunday school class, talk to their kid, sing in the service, talk about missions, endorse some ministry, write a forward for somebody's new book — it just doesn't end."

Groves says he reached a point where he had to admit he couldn't be all things to all people. "I'm not complaining," he asserts, "It was just weird to me to have the people closest to me need me to the same degree as they did before but not understand why I couldn't be that."

Groves said it became frustrating to be the "go-to" guy because when he couldn't fulfill his pre-Christian artist roles, some interpreted his attempt at balance as ego instead. "People were using this 'you've changed' line on me. One day my wife and I were talking about it, and she said, 'Well, you have. In any new phase of life, you change.'"

Becky's words resonated with Groves as he began to realize: "You're a different person when you get married than you were when you were single. You're a different person in this job than when you were working as an intern, and that's just life." Groves began to look at "you've changed" as not so much of a criticism as a fact of life.

"I just had to be honest with people and say, 'Yeah, I have changed, but I still love you, and I want to be there for you. You have to understand there are other people with these gifts that you could pull from in this church. There are other people who need to be your first 'go-to' person when you have a crisis. I want to be a part of your life, but I'm not here every day, so I don't know if I can walk through life with you the same way as I did before."

For Groves, that step was a big shift away from the route he'd taken most of his life. "I had always served on church staff, mentored kids or worked at an orphanage — giving things out. Suddenly I felt like a very needy person," Groves says. "To not be the guy in Sunday school class with all the answers but to be the guy falling apart … having a hard time juggling priorities … has been good for me because it's forced me to be human," he says.

While he was reconciling his role as a performer, friend and church member, Groves was also trying to figure out how his role as a husband fit into the lifestyle of a touring artist.

He says that if any label had honestly gauged the level of his commitment to his wife and children from the start, the executives would have been reluctant to sign him. "I don't believe I can be the absolute best father and husband I can possibly be and, at the same time, be the absolute best-selling artist. I think that's a lie record labels I met with tried to sell me.

"Somebody told me that it's just like being in the Army. If you're called to be in the Army, you do it, and you don't worry about your family. You know God's going to take care of that because you are doing what you are supposed to do. That's really backward," Groves says, "because I have a contract with my wife that supercedes my contract with a record label."

Groves confesses he got to the point where it was so difficult for him to balance his family and his for-profit artistry that he nearly quit the business altogether. "Without You," on "Twilight," came from that time: "It's half past 10/ I'm staring at the door/ And wishing you'd walk in/ But wishing isn't working now/ So I'll sleep instead/ In a hotel bed without you I'd rather be a pauper than a prince/ Living without you, without you now/ I'd rather be a failure than famous/ Living without you, without you."

In a hotel room in Chicago, just days into his first promotional tour, Groves broke down. As images of his children growing up hearing their father on the radio rather than having a personal relationship with him taunted him, he felt trapped. "I was doubting if I'd made the right choice, if I would be able to do this job, if it was too late to get out, if I would just look like a failure," says Groves.

Turning Point

A meeting on his alumni campus with a favorite professor in the religion department was the impetus for change in Groves. Disenchanted by aspects of Christian ministry — music industry and churches included — he told his former professor about seeing firsthand the focus on bottom lines, rather than effective outreach and positive impact on actual individuals. As he talked, Groves admits he pointed fingers at everyone around him.

But it was during the conversation with his former professor that Groves changed his perspective.

"I just sat there and thought, '[These arenas of Christianity] made me, and some of what I don't like about them is very much me.… I realized that Satan had succeeded at getting me to focus on a few examples of the wrong thing," says Groves.

During the next few months, Groves said God opened his eyes to the good things surrounding him. "The next string of shows I did were with people who 'got it,' whose priorities were right. I started meeting people in radio, retail and media who 'got it.' We don't all have the same idea of how to do it, and that's where the friction sometimes happens.

"I just realized that I'd been slowly sucked into it. I became a part of [the negativity] and really became a leader in doing it the wrong way. I had to pull myself out and go, 'Man, you've got to get the finger in your own face for once.' That made a big difference in me spiritually and in my whole attitude," admits Groves.

Further study of "simply theology" in his Bible study class brought Groves to a better understanding of his struggle. "It's about being torn between — I hate to say this because it sounds so churchy — the old [human] nature and the new [godly] nature. I just prefer to say the midnight and the dawn. I want people to understand that it's OK," Groves reiterates.

"Let's not be in denial of that anymore because we are destroying people's faith by saying you've got to have it all together. That denies the whole story of the gospel. Christ came to give me eternal life and abundant life now, but what abundant life looks like may not be what you think. It could be a war every day of your life."

And for the moment, Groves seems to be amidst a cease-fire. "I don't know if I'll ever be balanced," Groves says. "If it looks like it, it's probably because I'm passing through the middle on my way to the next extreme."

Copyright © 2003 CCM Magazine.  Used by permission.  All rights reserved.  Click  here to subscribe.