The Road to "Glory Revealed"
Lizza Connor Bowen

CCM Magazine

2007

24 Apr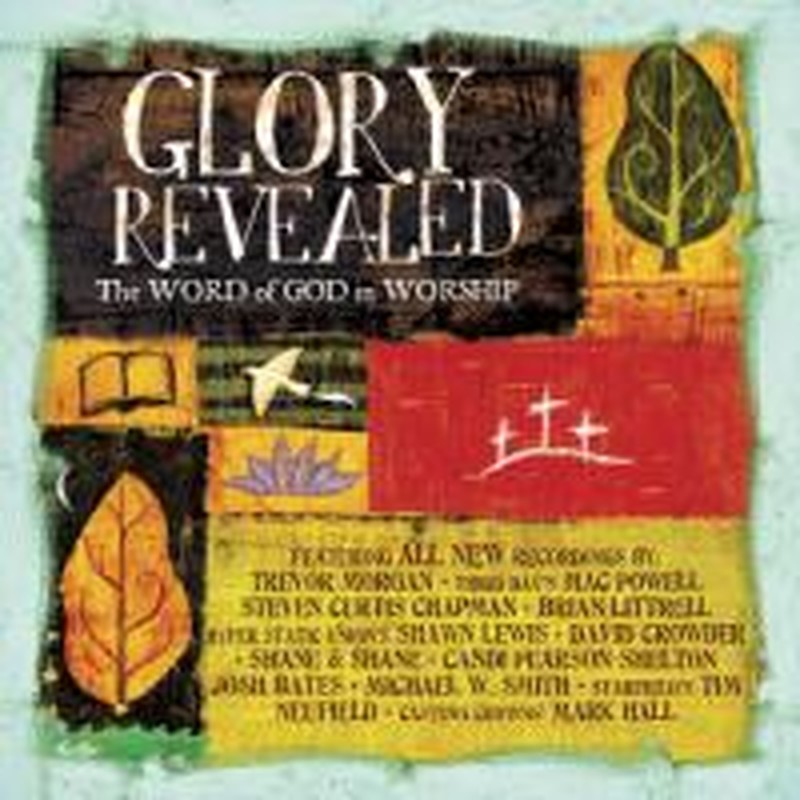 Author David Nasser's own life story unfolds like a modern Michael Crichton bestseller. It boasts a hefty dose of drama – as Nasser's family fled their native Iran during a period of civil unrest in the late '70s – and a poignant, memorable turning point where the main character experiences a life-altering encounter that dictates his personal and professional paths.
Embracing a personal relationship with Christ at 18, Nasser felt a call upon his life that would springboard him into a position in which he now ministers to more than 700,000 people each year via festivals, camps, revivals, retreats and citywide events. In the past seven years, Nasser has added "author" to his resumé with the devotional books "A Call to Die" and "A Call to Grace." This spring, he made his debut in the musical arena.
But it's not what you think. This man of the cloth doesn't sing or rip a smoking guitar riff. But he loves music, especially the acoustic kind, and he is passionate about the benefits of scripture memory. The Reunion Records release of "Glory Revealed" finds Nasser executive producing on a new CD that plays like a "Who's Who" of Christian music.
The multi-artist worship album features 10 intentional Scripture passages, most selected by Nasser, draped over original, serene melodies and rendered by artist-songwriters such as Casting Crowns' Mark Hall, David Crowder, Brian Littrell, Steven Curtis Chapman, Michael W. Smith and Shane & Shane. Nasser employed his friend and musician extraordinaire Mac Powell from Third Day to serve as the proverbial casting agent and record producer.
Over dinner months back, Nasser told Powell about a book he was writing in which he would illustrate God's characteristics through biblical examples, such as that of Job's suffering and Moses' successes. Nasser admits he grew frustrated after watching person after person walk away from church conferences and youth rallies with an inflamed desire to serve God but no practical understanding of how to daily walk in faith.
"I saw people looking for God in an emotional moment of bliss more than they were looking for Him in the Word of God. They were looking for God's will through the latest Casting Crowns song or CCM Magazine article or David Nasser book. God is speaking to us, but not necessarily through the latest song or sermon. Those are good things, and God reveals Himself through those, but He's mainly speaking to us through the Bible," Nasser says.
His goal became to equip readers with scriptural truth and relevant passages they could apply to their own lives. As a music enthusiast, Nasser saw how his friends, staff and family easily committed song lyrics to memory when wrapped in a catchy melody. Creating a companion CD to his book would be the perfect tool to reflect the principles he was writing about.
"When David approached me," says Powell, who birthed the album out of his Atlanta-based home studio, "he wanted to make a project that would be organic and almost bluegrass so it would make sense for worship songs."
Nasser recalls Powell's brief apprehension about recording a stripped-down album for the largely radio-fed, pop-leaning Christian music listeners.
"In looking at the iPods of the teens and college kids I hang out with," Nasser says, "they were filled with this roots-driven music.
"When I was 19, I couldn't get enough James Taylor. It was because I was looking for the simplicity and rest that I could find in that style of music despite the business of my day. I want people to find rest in this record," he says.
The two quickly agreed on cloaking the songs in soothing instruments that wouldn't fight the lyrics for attention – instruments such as fiddle, mandolin and Dobro.
Powell and Nasser called on friends to contribute their voices to the CD. Some, like Littrell and Chris Tomlin, served up song ideas as well. Powell says he initially hadn't planned on penning anything for "Glory Revealed," but found inspiration in passages such as Psalm 51, and one of his personal favorites, Zephaniah 3:17, that Nasser passed along to him.
"I wrote five songs in a matter of four hours," Powell says. "The lyrics were already there, so it was just a matter of finding the version of the Bible – whether it was the New International Version or New Living Translation or others – that flowed. The Scriptures don't rhyme like the songs we are familiar with, so the challenge was to phrase lyrics in a way that made sense and [held true] to the scriptural text while making sense in a Westernized song." Of the album's 10 tunes, each is comprised of direct passages from Scripture, whether in the verse or chorus, Powell says.
Listeners have the opportunity to experience the music of "Glory Revealed," as well as Nasser's message, this spring on a unique tour this month. Confirmed artists include Powell, Littrell, Hyper Static Union's Shawn Lewis, Shane & Shane, Trevor Morgan, Candi Pearson-Shelton and Starfield's Tim Neufeld. The tour features an intimate, living room-style setup where all the artists will be on the stage leading worship simultaneously.
"We want people to not only get to know the Scriptures better through this, but to get to know Jesus through His own words," Powell explains. He offers this reason: "I had made a rough mix of the songs to listen to in my car. I didn't know that my family had been listening to it while driving, and one day I got in the car with them. They turned the CD on, and my little girl, who is seven, started singing along to Zephaniah 3:17:
The Lord Your God is with you
He's mighty to save
He will take great delight in you
He will quiet you with his love
He will rejoice over you with His singing
"I just started crying. It's so powerful that even little children can hear these songs and memorize them," Powell recalls. "They are planting great seeds of Scripture in their hearts."



© 2007 CCM Magazine. All rights reserved. Used with permission. Click here to subscribe.