'The Sound of Silence' from Irish Group Celtic Thunder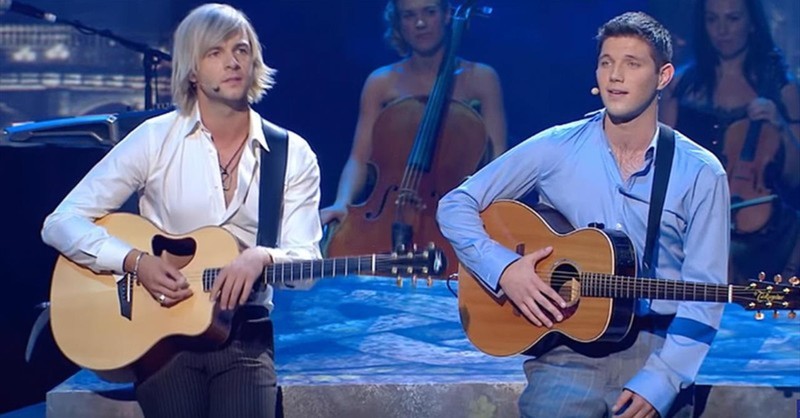 The men of Celtic Thunder perform a beautiful rendition of 'The Sound Of Silence.' Simon & Garfunkel originally released this song in 1964. Since that time, many artists have lent their voices to the tune. One of the most well known covers comes from the rock band, Disturbed, in 2015.
A Cappella group Pentatonix recently released their own version their own version and it skyrocketed in popularity. Today, we're hearing an entirely new rendition and it's absolutely amazing.
"Hello darkness, my old friend
I've come to talk with you again
Because a vision softly creeping
Left its seeds while I was sleeping

And the vision that was planted in my brain
Still remains
Within the sound of silence"
Celtic Thunder is a gifted group of Irish performers known for their opera voices and elaborate productions. Every song they sing truly showcases their incredible talent and the harmonies are even more amazing. The group started out in 2007 and since their debut they have been climbing charts and making a worldwide name for themselves.
Over the course of a decade, these 5 men have recorded original songs and popular covers.
Today, they're taking on 'The Sound Of Silence' and it's like nothing you've ever heard before. The men of Celtic Thunder truly put their heart and soul into each and every performance and there's a reason that this particular number has been viewed over six million times.
I am looking forward to what these gentlemen do next. How about you? Did you enjoy this cover of 'The Sound Of Silence?'
Photo Credit: ©Godtube
Related podcast:
The views and opinions expressed in this podcast are those of the speakers and do not necessarily reflect the views or positions of Salem Web Network and Salem Media Group.