The Swift
reviewed by Russ Breimeier

Copyright Christianity Today International

2002

1 Dec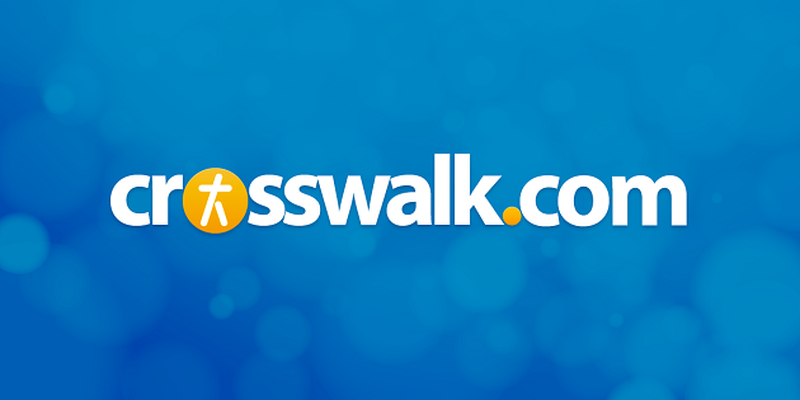 Sounds like … the melodic and hook-filled piano-based pop/rock of Ben Folds Five, Joe Jackson, and Keith Green, with glimpses of The Beatles and Queen
At a Glance … though lyrically average, The Swift is easily one of the year's most enjoyable and infectious new bands.
The Swift is a four-piece pop/rock band that claims Keith Green as their primary songwriting influence, and that much is clear in three ways: they're committed Christians, they prominently feature a piano in their pop sound, and they cover his classic "Soften Your Heart" (from 1978's No Compromise) on their self-titled national debut. The comparisons end with those generalities, however, and it's far more current and accurate to compare The Swift to Ben Folds Five. Both bands hail from varying parts of North Carolina, both are fronted by talented piano-playing lead vocalists with a Southern accent, and both share an aggressive piano-based pop-rock sound laced with healthy doses of wit, musical attitude, and classic rock influences such as Joe Jackson and Todd Rundgren. Amazingly enough, just as Ben Folds was not originally a fan of Billy Joel's work despite the comparisons, it's even more stunning that lead vocalist and pianist Britt Edwards does not consider himself a fan of Ben Folds. So similar are their sounds that the only significant differences between the two bands are size (three in BF5, four in The Swift), the Swift's inclusion of a guitarist, and the lyrical content – while Ben Folds Five unashamedly spouted wit and profanity, The Swift unashamedly shares the goodness of Jesus Christ in their lives.
And like most Christian artists, The Swift made the move to Nashville, though they claim a different reason than the usual desire to be near the hub of Christian music. God bless 'em, they moved to Tennessee's Tinseltown not so much to further their career, but rather, as lead singer and pianist Britt Edwards puts it, "to uphold and challenge the Christian music industry." They're referring to making Christ the focus of the music industry again, as well as impacting lives through their music. It's great to hear that The Swift have their heads and hearts in the right place, but it's also frustrating since the majority of Christian artists essentially say the same thing at some point (which leads me to wonder whom all these Christian artists that have set such a bad example are). The frustration is magnified by the general lack of creative lyrics on The Swift. Songs such as "Til I Met You" don't offer anything that hasn't been said in so many other songs before. It's one of those songs that simply says, I was lonely until I met You, and now my life has changed, a far less poetic variation of Keith Green standards such as "Your Love Broke Through" and "Because of You." The same is true of "He's Making a Sunshine," in which Britt sings, "You're making a sunshine / You're turning the winter to summertime / You bring out the blue skies for me / You're changing my whole life / You're bringing my darkness into the light / I can't believe my eyes when I see all the things that you do."
Don't let my tone mislead you. Though The Swift generally has little new to offer in the way of thoughtful lyrics, the music is fantastic – one of the most infectiously written and performed debuts you'll find in Christian music today. Britt's vocal and piano chops are playful and energetic. The rhythm combo of bassist/vocalist Mike Simons and drummer Trae Drose suitably add support to the whimsy of their frontman. The icing on the cake that keeps The Swift from being a pure Ben Folds Five clone is the addition of lead guitarist Chris Byers, who colors the overall sound with splashes of '70s classic rock reminiscent of The Beatles and Queen, especially on tracks such as "Tug O War" and "He's Making a Sunshine." The result is an album of 11 extremely catchy pop/rock ditties stuffed with strong melodies and hooks that combine 40 years of pop/rock styles. As a fellow piano-pounder who was equally inspired by the likes of Ben Folds Five, Billy Joel, and Elton John, I can say that The Swift is making music I wish I'd written.
The aforementioned "Til I Met You" is a ridiculously catchy and well-played rocker that crosses early Joe Jackson and Ben Folds with Keith Green. The same can be said of "Wake Up," a song about letting God's love change our lives that musically resembles Joe Jackson's "Is She Really Going Out With Him?" Beatle-esque pop flavored by ragtime piano propels "Come On," which takes the perspective of the Holy Spirit to challenge Christian listeners to stop waiting for the perfect moment and get on with spreading the Gospel of Jesus Christ. The Swift's first single is one of the album's only ballads, "More Than Gold," reminiscent of "Desperado" by The Eagles or Ben Folds and Joe Jackson at their most tender. The simple words express an honest heart that truly wants to live life according to God's word: "I want to sing, You know I do, but I can't sit still and just be in awe of you."
These subjects may sound weighty, but they are tempered with fun and occasional splashes of humor. "Tug O War" punctuates the lyrics about battling for the soul of a sinner with playful piano flourishes and old-school mouth percussion, while "Under the Sun" uses an old XTC-inspired melody and aggressive Ben Folds Five musicianship to remind us that pop culture trends don't hold life's answers. "Moshing Machine" is especially fun, addressing the all-important issue of concert rowdiness getting out of hand to the point of ignoring the artist's message and the well-being of our brothers and sisters: "I fear you'll miss why we're here, once in awhile." "He's Making a Sunshine" is reminiscent of The Beatles, PFR, or Foreigner's "Cold as Ice." The harpsichord-driven tune features some terrific '70s rock-styled guitar work and offers a nice contrast to the rest of the album's sound.
The album's strongest lyrics share the same track with the weakest music. A great song for its time, Keith Green's "Soften Your Heart" simply sounds too dated and cheesy to be embraced by most listeners – it plays today like an old '70s sitcom theme song or a Mentos commercial. Still, The Swift can learn from it lyrically. The sunny inspirational rhetoric used by The Swift and so many other Christian artists is no substitute for the gut-wrenching honesty or soul-searching poetry of Keith Green and the other all-time great artists. This simply gives The Swift room for growth. This album is affordably priced under ten bucks, which makes it a no-brainer if I haven't given you enough reasons to pick it up already. The Swift will surely have you singing and clapping along instantly, and will likely prove to be one of the new year's most memorable new artists.