The Ten Most Influential Women in Christian Music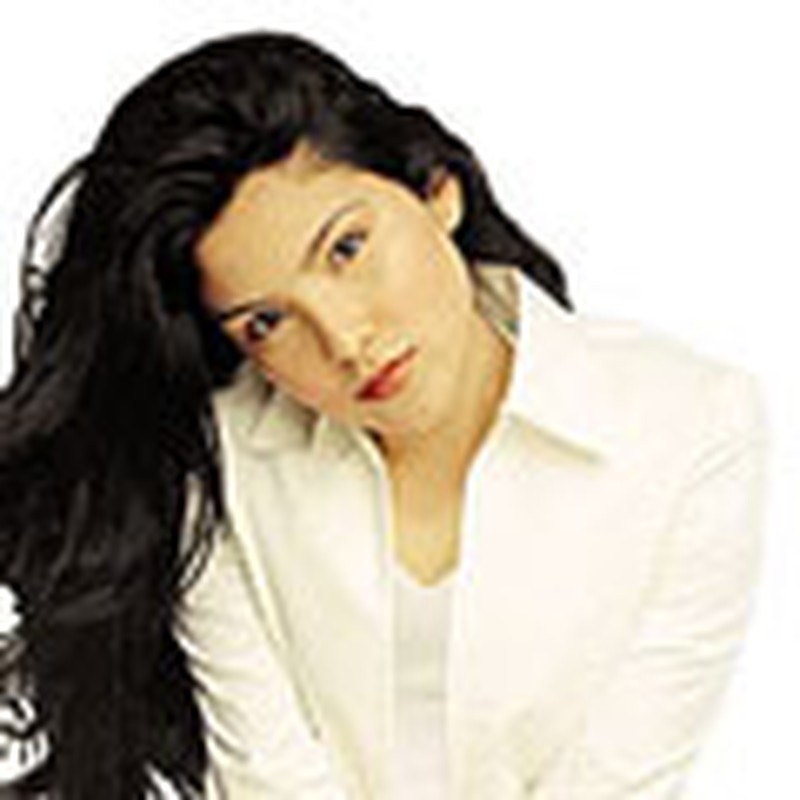 It was an extremely difficult task to create this list. I find myself leaving off names of women that have often been some of my favorite performers. It's easy to look at the new and forget the old or perhaps the opposite is true. While choosing this list, we wanted to look past the style of music, the age of the performer and the popularity of the woman. I believe influence is not found in any of these things. Influence is found in relationships, patience, and grace. It's the ability to take the simple message of Christ and find a new and creative way to say what seems to have been said a thousand times before. I believe it's the gift of taking an old standard and breathing new life into its words. Or, using your placement in life to further the cause of Christ. It's the ability to stand in the shadows and to know that God is your audience. All of these women are imperfect human beings that God has used in a beautiful way to express his love, his power and his imaculate grace. I pray that you enjoy the list.
10
--
Dottie Rambo
(Singer/Songwriter)
Her songs have graced the pages of hymnals, songbooks and church bulletins all over the world. She has written such standards as
We Shall Behold Him
,
If That Isn't Love
and
I Go To the Rock
. Her music has been recorded by Elvis, Whitney Houston, Jerry Lee Lewis, Sandi Patty and so many more. Her annointed ability to communicate the power found in the blood of Christ through simple melodies and heartfelt lyrics makes her one of the most respected songwriters in Christian music today. She can often be seen on TBN singing or teaching. Her ministry has reached small churches in the foothills of Virginia, yet has been able to impact the large metropolitan sanctuaries of New York City and L.A.
To buy the latest from Dottie Rambo click
here
.
9
--
Twila Paris
(Singer/Songwriter/Worship Leader)
She has been compared to great 18th-century hymn writers. Her songs cross denominational lines. Classics such as
He Is Exalted
and
How Beautiful
are standards at worship services and weddings everywhere. Her face has graced the cover of nearly every major Christian publication. Twila Paris is truly one of America's favorite songwriters. She has won Dove Awards for Female Vocalist of the Year and also Song of the Year for
God is in Control
. One of the pioneers in leading worship, Paris has brought thousands into the presence of the Lord with her sincere, quiet approach to the throne of God. Her latest offering,
Bedtime Prayer
, is a children's album that is an attempt to help children begin worshiping at a very early age. Twila< is now very busy herself with a new baby boy born in late April.
To buy the latest from Twila Paris click
here
8
--
Pamela Muse
(Manager/Publicist)
Although you may not recognize her name, you will recognize the names and faces of the people she has represented at Muse and Associates. One of Nashville's premier businesswomen in the Christian music scene, Pamela has worked with such acts as Michael W. Smith, Kathy Troccolli, Sonicflood, Jaci Velasquez and so many more. Her influence in management and public relations is rooted in a nearly 20-year history as a major player in Music Cities' elite. Her sincere dedication to the heart and soul of Christian music make her company one of the most sought after management firms in Nashville. Pamela currently works with such acts as The Veggie Tales, Kelly Minter, The Darins, and many more.
To buy the new record from Kelly Minter click
here
.
7
--
Shirley Caesar
(Singer/Performer/Pastor)
In a career that has spanned four decades, this gospel music dynamo has collected as many kudos for her selfless church work as she has for her mesmerizing musical talents. Ten Grammys, 17 Doves, 12 Stellar awards and numerous others nods and honors have made Shirley Caesar a standout in the world of entertainment. But it's her work outside the recording studio that has made her one of the most beloved names in gospel music. Many of the newcomers to gospel music look to Pastor Ceasar for affirmation and encouragement. Her most recent tour with Mary Mary and Yolanda Adams was a huge success, both in sold-out crowds and in the Spirit of the Lord moving and impacting people's lives.
To buy the latest from Shirley Caesar click
here
.
6
--
CeCe Winans
(Singer/Writer/Entertainer)
One of the key members of America's favorite gospel family, CeCe has influenced thousands with her dynamic voice, her spirit and consistent stand for
Jesus
Christ. Beginning as a duo with her brother, BeBe and CeCe Winans exploded onto the scene with No. 1 songs, Gold records, performances with Whitney Houstan and so much more. CeCe vetured out on her own nearly six years ago and her career has catupulted to a new level. She has had the privilege of performing for presidents, PBS and the Grammy Awards. CeCe has had the immense opportunity to take the gospel to places that others are not able to. Because of her sincere approach to ministering, God has opened many doors for her to impact a world in need of Christ. Her newest release,
CeCe Winans
is set to release later this month.
to buy the latest from Cece Winans click
here
.