The Von Trapp Great-Grandchildren Sing 'Edelweiss'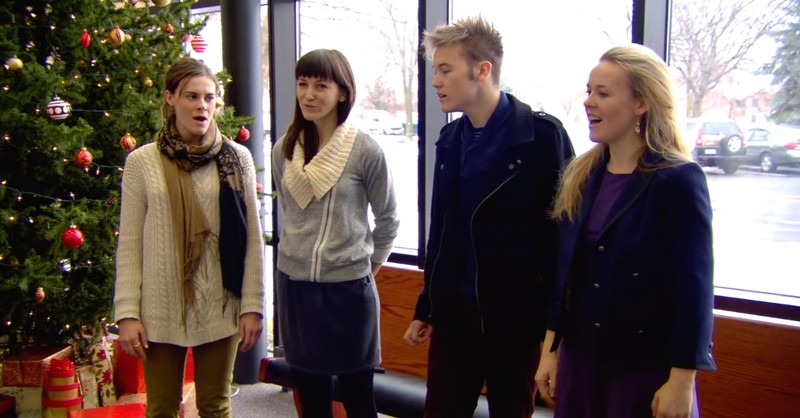 This iconic song was originally composed by Richard Rodgers and Oscar Hammerstein for the Broadway production and was later used in the popular film. This was actually the last song that the famous duo wrote together.
Over the years, 'Edelweiss' has become a beloved classic and countless artists have lent their voices to the tune.
"Edelweiss Edelweiss
Every morning you greet me
Small and white
Clean and bright
You look happy to meet me"
Today, The von Trapps are lending their voices to this sentimental song. The von Trapps are the great-grandchildren of the famed Trapp Family Singers. 'Edelweiss' was featured in the musical, The Sound Of Music, which is based on the 1949 book by Maria von Trapp called The Story of the Trapp Family Singers.
Now, it is like taking a step back in time as we listen to the descendant's belt out these famous words.
"Blossom of snow may you bloom and grow
Bloom and grow forever
Edelweiss Edelweiss
Bless my homeland forever"
I think we can all agree that singing definitely runs in the family and there is no doubt that The von Trapps do justice to this iconic tune. While the siblings no longer perform together, the legacy of The von Trapps and the entire Trapp Family Singers will live on for many years to come.
Do you remember watching The Sound Of Music for the very first time?
Source: FIGBAR FILMS
Credit: Godtube