Third Album Showcases OneRepublic's Universal Appeal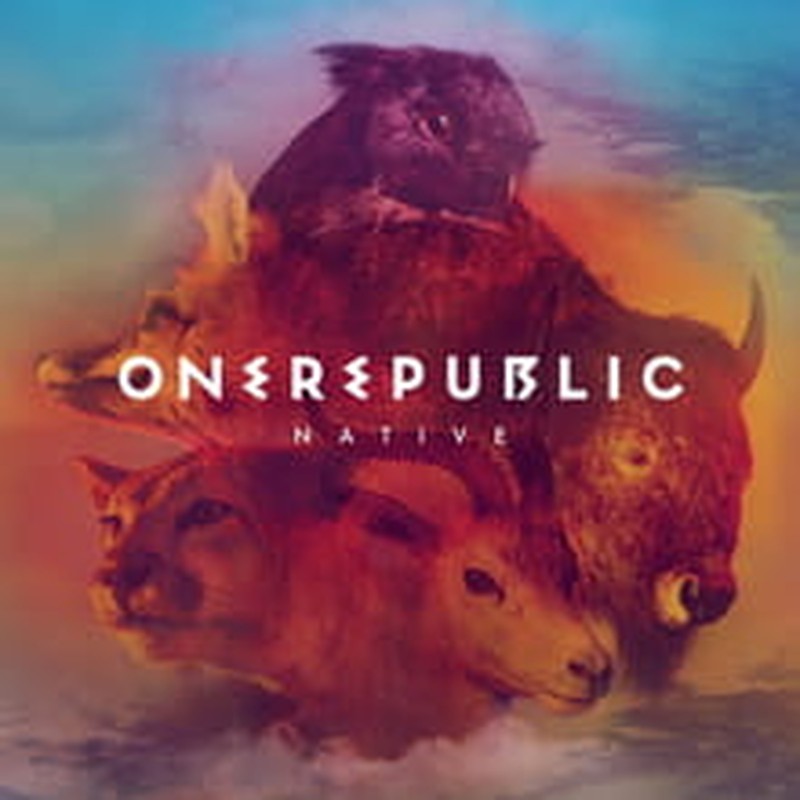 Artist: OneRepublic
Album: Native
Label: Interscope Records
It's been four years since pop/rock band OneRepublic released a full-length studio project. The time between albums is due, in part, to the long shelf-life of 2009's Waking Up (Interscope), featuring the smash hit "Good Life," and the band's non-stop touring itinerary. In the interim, Ryan Tedder, OneRepublic's charismatic frontman, also wrote and produced some of the biggest hits of the last few years by Adele, Kelly Clarkson, Beyonce and Leona Lewis, among others.
Native is well worth the wait. Produced by Benny Blanco (Maroon 5, Katy Petty), Jeff Bhasker (fun.) and OneRepublic's Renaissance Man himself, Tedder, Native was literally recorded around the world in Greece, Paris, London, New York, Seattle, Vancouver, and the band's home state of Colorado. The sights, sounds, culture and color of the places they've traveled and the people they've met are all reflected on Native, giving the band a fresh sound and a renewed sense of purpose.
The infectious "Counting Stars" kicks off the collection in fine fashion, giving listeners a preview of the band's dance/electronic/world music tendencies. This new vibe is also evident in the driving first single, "If I Lose Myself." A close listen to "Feel Again" reveals the sound of heartbeats from around the world—real heartbeats of children from Malawi and Guatemala. Longtime fans need not fear, the familiar pop beats and thoughtful lyrics are still present, all wrapped up in Tedder's smooth falsetto. Artful creativity runs through the veins of these songs that are not only carefully earnest but also maddeningly fun.
Although OneRepublic's music has never been overtly Christian, the lyrics often lend themselves to spiritual thought. The lyrics on Native are no exception. A theme of focusing on what matters, living life to its fullest and enjoying every minute with the ones you love weaves its way through the 14-song setlist (plus, three bonus acoustic tracks). "I Lived," one of Native's most profound cuts, beautifully expresses the joy found in a life well spent: "I did it all/ I owned every second that this world could give/ I saw so many places/ The things that I did/ Yeah, with every broken bone, I swear I lived."
Tedder's Christian upbringing also shines through in "Preacher" as he's joined by a gospel choir on the intense ode to his grandfather, sharing truth, whether intentional or not: "When I was a kid, my grandfather was a preacher… He said God only helps those who learn to help themselves/ He was a million miles from a million dollars/ But you could never spend his wealth."
"Can't Stop" and "Something I Need" shimmer with unmatched pop sensibilities that listeners will be unable to keep from putting on "repeat." Meanwhile, the orchestral beauty of "Au Revoir," channeling Coldplay, recalls softer nuances. The final track, before a handful of acoustic offerings, melds a rainbow of sounds for "Life In Color," to appropriately round out the theme of exuberantly running the race.
Native is the quintessential rock record for OneRepublic. The band has fine-tuned its sound, yet the members are not afraid to take risks musically to set a high standard for creativity. Their lyrical messages are positively refreshing, and unlike many of their bubblegum competitors, there's so much more beneath the shiny, beat-driven exterior. Fans would be wise to plumb the depths of Native. It's there where they will discover the real treasure of this band.
*This Article First Published 4/3/2012