Third Day: Bold Revelation
Matt Conner

CCMmagazine.com

2008

30 Jul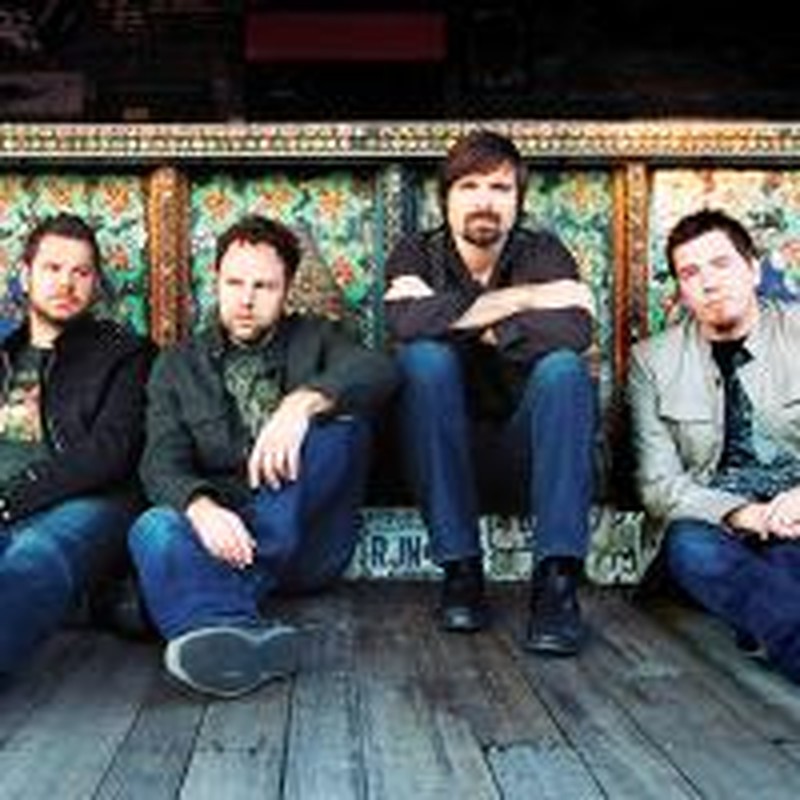 Let's clarify: Third Day is a big band. What you (and they) don't realize is just how big they are going to get.
Of course, you would think they'd be able to comprehend their influence. Multiple Dove Awards and GRAMMY Awards have to stand for something, right? Yet, even with all the accolades, millions of albums sold and worldwide tours, Third Day recently found itself giddy at some of the latest news of its impact while recording the band's brand-new studio project, Revelation (Essential).
"There really have been so many amazing moments we can look to," explains bassist Tai Anderson about understanding their cultural impact. "We still have notebooks full of letters that are amazing—from soldiers, prisoners, missionaries and people all over the world. But one cool thing that happened while making this record was when Lacey [Mosley] from Flyleaf came to sing. She was singing, and at the very end of the song 'Run to You,' [vocalist] Mac [Powell] had encouraged her to go for it and ad-lib—to just worship and sing whatever. I still listen to that part of the song and get goose bumps.
"Afterward, we went up just to say, 'That was amazing,' and you could just tell that it was a real emotional kind of thing," he continues. "She said, 'I can't believe I'm doing this.' And we thought, 'Oh no, maybe she was pressured from her management. She doesn't want to be here.' So we said, 'Hey, if you don't want to be here, that's totally cool.' And she responds with, 'No, you don't understand. When I was a teenager, I was going through some really hard stuff, and I went to one of your shows; and you guys had a huge impact. I can't believe I'm getting to sing on your record.'
"It's one of those things where we're thinking that it's cool that a singer from a cool band is singing on our record and for her, she had a connection with our music from early on. You'd never know it. You listen to Flyleaf, and Third Day is the last thing you're thinking about," laughs Anderson. "But to have the GRAMMYs before the record and then this right in the middle of recording, that was further confirmation that there's a lot of people that care about what we do. It's always worth giving our all."
Mosley is not the only big-name collaborator on Revelation, which also includes Chris Daughtry of the band bearing his namesake and legendary guitarist Robert Randolph. Even those behind-the-scenes are some of the music industry's biggest names, with production from Howard Benson (My Chemical Romance, Daughtry) and mixing from Chris Lord-Alge (Bruce Springsteen, James Brown, Green Day).
"What was funny with this record is that we got everything we could have wanted," says Anderson. "We've learned that the limitations that people feel for Christian music are self-imposed. We can prevent our own progression. If we could just be bold enough to go for what we really want, we might actually get it. We've learned this over the years. We wanted Brendan O'Brien [Pearl Jam, Stone Temple Pilots, Train] to mix our albums for years, and we were told that it couldn't happen. So finally, I just picked up the phone, called him myself and he said, 'Oh yeah, I love the band. I'd love to do it.' Along the way, people were just assuming he wouldn't do it.
"So we've learned that we have to stop apologizing for who we are and what we do," he continues. "Are there going to be limitations? Yes. Will there be things when people kind of say, 'I don't know if I want to go there. Those people are Christians'? Absolutely. But we don't need to assume they are there when they might not be. And so we've learned to go for things. And even if someone doesn't know us, we are their cousin's favorite band or their wife's favorite band. [Laughs] We're just at a place where we don't mind if someone tells us 'no,' but we do mind not going for something and assuming that it's a 'no.'"
A recent cover of Billboard is the latest prize for Third Day—a first-ever accomplishment for a Christian band. It's a sign that the band won't have to worry too much about rejection in the future. And for a band already as big as they are, that's an exciting proposition.
For more info on Third Day and Revelation, log on to thirdday.com.



© 2008 CCMmagazine.com. All rights reserved. Used with permission.

**This interview first published on July 30, 2008.