Roberts Brings Energy to The Show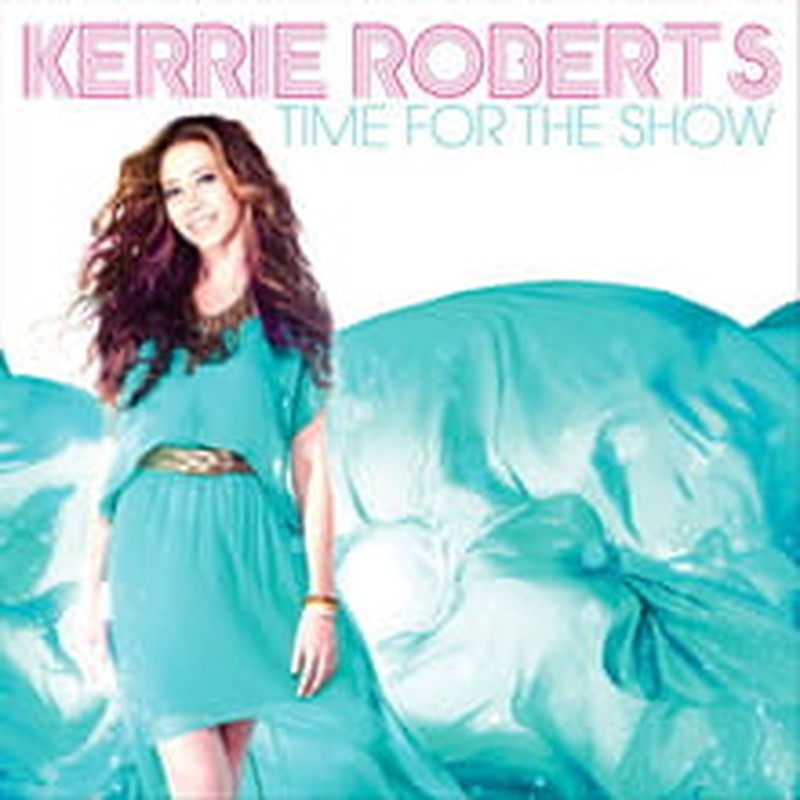 Artist: Kerrie Roberts
Album: Time for the Show
Label: Reunion Records
Kerrie Roberts saw moderate success with her self-titled debut. Her biggest radio hit, "No Matter What," unveiled a young songwriter with a powerhouse voice and a penchant for pop. Now, on her sophomore release, Time for the Show, Roberts continues to showcase her incredible vocals; however, her second album boasts broadened lyrical maturity. Moreover, she confidently takes her vigorous pop to a new level. Unfortunately, first single "Finally Home" doesn't accurately portray Roberts as anything but an authoritative vocalist who has the ability to sing heartfelt ballads. It will take listening to the album in full to get the whole story.
Producers David Garcia (Britt Nicole) and Rob Graves (Red, Natalie Grant) craft the perfect sonic backdrop that positions Roberts squarely in modern pop territory, yet in no way overshadows her remarkable voice. The result is an album that could easily go head to head with the latest releases from Katy Perry, Jessie James or Carly Rae Jepsen. But before you roll your eyes and envision a flash-in-the-pan case of the "Call Me Maybes," picture vocal chops more in line with Leona Lewis. While Britt Nicole is an immediate comparison in the Christian market, Roberts' brand of pop is even more energetic on the whole. But it's her genuine, developed lyrics that set her shimmering pop apart from her secular contemporaries.
The title track kicks off the set list with a music bed every bit as swirling and colorful as the cover art of her album. Forthright lyrics compare the story of our lives to a stage performance. She challenges listeners to be ready each morning as the curtain drops and the spotlight shines on us: "We could be the difference/Not just a face in the crowd…We could be the real thing/It's not a role we play…It's time for the show…Because you know who you are and know who your heart belongs to…"
A slew of vibrant songs follow with the intense "Sing," where listeners can promptly picture a high-energy Roberts strutting across a concert stage in stilettos. "What Are You Afraid Of" contains an amusing, carnival-like roll with lyrics that belie our worst enemy—ourselves. "Masterpiece" speaks to seeing yourself the way God sees you—as a work of art; while the fun "Wake Up" focuses on being alive in Christ and staying in the game, a recurring theme on the album.
The mid-tempo "Middle Of It All" finds Roberts showing off a serious side as she muses on running hard after Christ even if it means leaving safety and comfort behind. The songstress channels Plumb on "Not Real Yet," a mysterious track about the challenges of living by faith, not by sight.
And of course, there are still plenty of ballads ("Finally Home," "In Your Sight," "Like Jesus Loves") to allow Roberts' voice to be the shining star. All of these songs provide a pretty framework to showcase the power of her voice, but it's the power pop where Roberts has found a home. There's an outpouring of loosely defined "pop" in Christian music, but it's rare to find electric, iridescent pop that's purposeful instead of frivolously fun. Bottom line, Roberts has the vocals to make her stylish music legit. Her voice, lyrical growth and cleverly produced pop definitely give her a firm foothold for longevity.
*This Review First Published 7/9/2012