Tobymac Explains His "Momentum"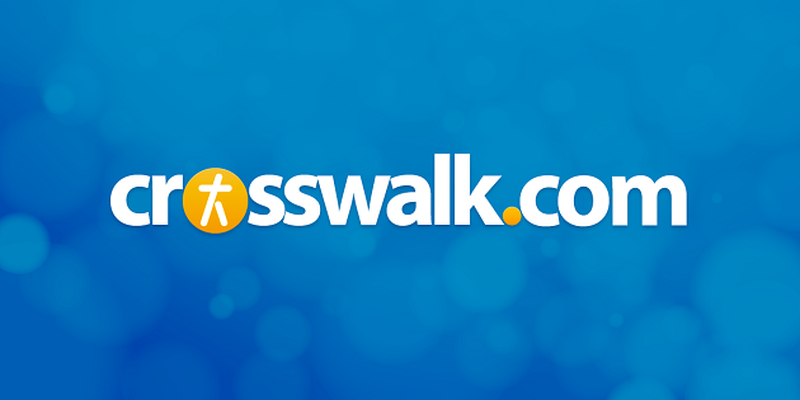 J MAN: The new CD Momentum is hip-hop, but it's not true blue hip-hop. How would you describe the style of Momentum?
Toby: I'd call it fusion hip-hop, that's my little term for it. It definitely moves musically to things that hip-hop doesn't normally move towards. The tracks are rap core, so I'm still on some level hip-hop. I just try to go for different interpretations of hip-hop, with the basis being a rap-delivered lyric, along with melodies.
J MAN: You had many great people working on this CD with you -- DJ Maj, Pete Stewart, and Joanna Valencia. Who is Joanna? I haven't heard of her before.
Toby: She's a new artist signed to Gotee [Records]. We've been working with her for a while. She's 16 and comes from New Mexico. Hopefully, she'll be out soon.
J MAN: What's your favorite track on Momentum?
Toby: Personal favorites would be Irene and Love Is In The House.
I like Irene because of its message. It's a song that deals with a single mom, a teenager that got pregnant, and the song's God telling her that He loves her. The groove, and the slight Latin or Caribbean influence, I just dig that.
Love Is In The House is one of the better lyrics, it's a cool journey. The blending, the meshing, I guess you would say musical blend ... I've always been one of those cats who blends things together that you wouldn't typically think you would bring together to make it my own little style.

People are always going to beef with me about the fact that it's not one style. I know people feel the need to label things, but I feel like I love so much [music] that I like the challenge of fusing it together and coming out with something different at the end.
J MAN: If you fuse it all together, maybe everyone will like it.
Toby: Well, you hope so. I mean everybody hates it, right? (laughs) I don't fear putting a jangling acoustic guitar track with 808 drums. Boundaries are somewhat stylistic "jail cells." I just don't buy into it, man. I think Love Is In The House depicts stylistically when something gets jelled together. It's a trip when you listen to all the different things that come together on that track.
J MAN: My favorite track is J-Train. What was it like working with Kirk Franklin?
Toby: Kirk's my man! I've been friends with Kirk for a long time. We've been trying to get together for a long time on something, and [this time] it finally worked.
To me, Kirk has always been about the same things I've been about: Breaking down walls between gospel music and what people know as contemporary Christian music. Even tearing down walls between "black" music and "white" music. And [Kirk's] also been about breaking into the mainstream with a passionate message, and so am I.
We both find ourselves joining up on certain fronts. And we've always wanted to do something together, and it finally happened on J-Train. It captures who he is, and also, who I am.
J MAN: So, you want Momentum to go mainstream?
Toby: I want everything I do to go mainstream. I'm in this to connect with people, to cause people to think on a deeper level, think about who God is to them, and hopefully encourage my brothers and sisters.
J MAN: Talk about the track Tru-Dog. Is that your son?
Toby: That's Truett. He likes the microphone, what can I say? (laughs) He'll come to the studio when I'm working, he always goes in and jumps up on the chair, then he starts beat-boxing and making these rhythmic noises. He had done it enough times that one day I said we better get that on tape, then my engineer looked up and said, "I just did. I was recording that whole time." So we took it and cut and pieced it together and made the song, Tru-Dog.
J MAN: When someone listens to Momentum, what do you want them to walk away with?
Toby: I hope they walk away charged, thinking, and challenged to a new level of spiritual depth, but also walk away in the mood of celebration. I definitely want it to encourage people to think, but I had the desire to make a record that people could put on and just celebrate and experience joy with their friends. I think there's just not enough of that out there. When I listen to old 70's, early 80's, songs it's like there's this instant party, in the good sense of the word "party" -- fellowship, community -- and I just wanted to make a record you could jam to. You [turn] it on, and you get that sense of community and fellowship, a positive party!
As lighthearted as that sounds, I think there's a need for it. And the other desire is to soften people's hearts, minds, and souls toward a real relationship with Christ.
J MAN: You've been in the industry for a good number of years. What do you think about what Christian music is doing now? Can it improve, and what would you like to see in the next five years?
Toby: I think it is improving. There were great acts who, with great passion, made great art, in the 70's, 80's, and 90's. As we're in the new millennium, big corporations are buying into Christian music. Either that's going to make the art less passionate, and more about commerce, or it will take the art to the next level. Time means money, money means time, so [it could] give more time to create more passionate art. The money also affords us the ability to promote and market better. So I think as long as the artist stays passionate about the art God has given him, we'll take it to the next level.
Purchase at CBD