Todd Agnew: The Making of an Artist
Ava Barclay

CCM Magazine

2005

17 Oct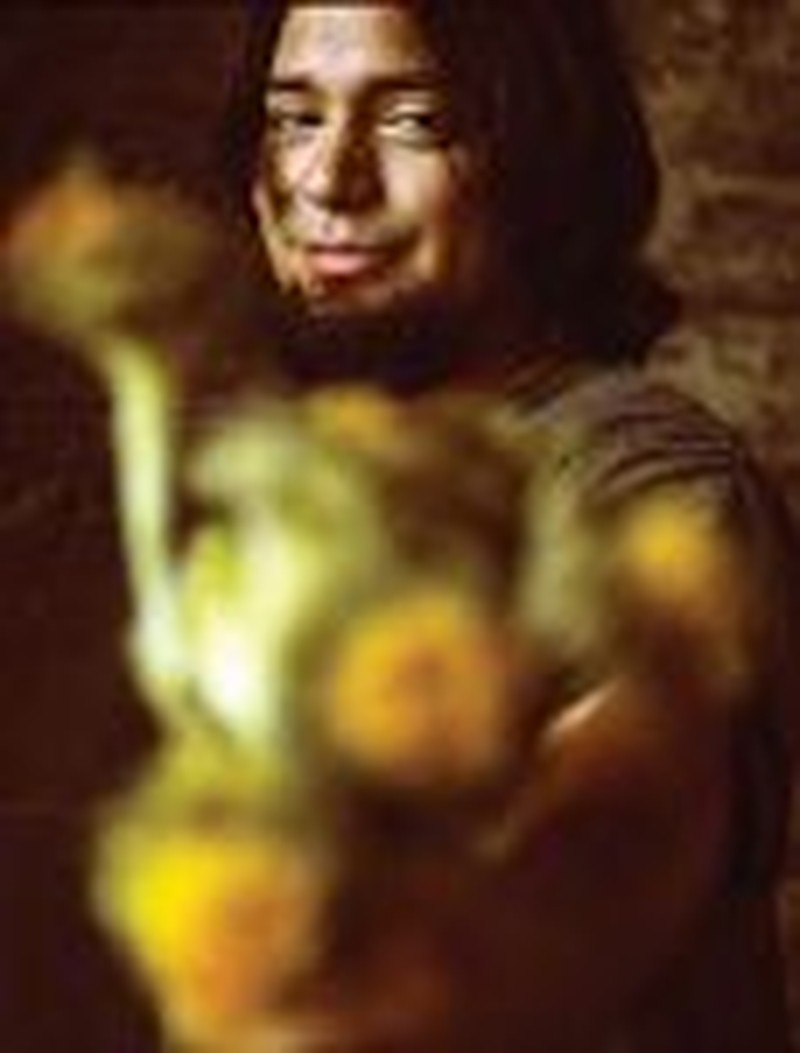 Growing up in his small Texas hometown, Todd Agnew had three true loves: worship, music and camp. Of course, at the time, this early fan of Michael W. Smith, WhiteHeart and DeGarmo & Key didn't know how these interests would figure into the rest of his life. But when he was 18 and offered the opportunity to lead three worship songs for a Bible study, his future direction became a little more clear – even if he describes his first stab at worship leading as "terrible."
"So I practiced my songs; I was so excited," Todd remembers," But when I went in there and did it, it was horrible. After I was done, I told the Lord, 'I am so sorry. This is obviously not what you want me to do; I'll never do this again.'"
But despite how bad Todd thought he performed that particular night, God apparently had other ideas. And like it or not, they still included worship leading.
The Summer of '89
Like any craft, whether writing, playing guitar or even pottery, it's good to have mentors to show you a few tricks of the trade. And under the tutelage of several worship leaders, Todd began to get more comfortable in front of a church crowd. "I just fell in love with it," he says. But love usually isn't enough to make a career out of something, so Todd started considering the logistics. Namely, how could he get enough worship-leading gigs to make a living?
So, as many have done before, Todd struck a deal with God:  Any door that He opened, he promised he would walk through. And a year later Todd landed his first break:  leading worship for youth groups across the country.
During a visit to a particular church in Shawnee, Okla., the pastor pulled Todd aside after the service and asked if there was any way he could lead worship at their summer camp. While it seemed like the opportunity of a lifetime for an outdoors enthusiast like himself, Todd's practical side kicked in. Knowing he had to work to pay for school, he politely turned down the offer. But the pastor just wouldn't take "no" for an answer. And with a little networking and a few phone calls, it wasn't long before he had shows booked for Todd for the entirety of the summer.
Now, 16 years after that breakthrough experience, Todd may be a more seasoned worship leader with a record deal, but there's still no place like camp for the naturally shy singer. In fact, the great outdoors is still one of Todd's favorite venues and somewhere he continues to play each year.
 
Spotlight? No Thanks.
But wait a minute, how did Todd score a record deal while playing the summer camp circuit? Unlike the majority of musicians, he was more than a little reluctant to sign on the dotted line. It just wasn't his style to be in the spotlight, and frankly, he liked things the way they were. Without the pressure of a contract, he had the freedom to play where he wanted, whether it was camp, a coffeehouse, the Hard Rock Café or even the occasional bar, in hopes of sharing the message of the gospel with those who needed to hear it most.
So when a record deal was unexpectedly presented to him, he immediately declined. But it wasn't long before he remembered that bargain he made to "walk through any door that was opened for him."
"It wasn't something I was pursuing. When we went in to make the first record ["Grace Like Rain"], I definitely went in purposefully – thinking we were going to sell it at youth camp," Todd says. "I recorded it independently, and [Ardent Records] just picked it up and released it. It was just the songs we were doing in worship right then. It wasn't this great plan to get signed or any of that."
Plan or not, there was no denying the album's impact in the Christian music industry, as the CD sold well over 180,000 copies and earned Todd his first Dove Award nominations for Best Rock/Contemporary Album of the Year along with Best Rock Contemporary Song for "This Fragile Breath (The Thunder Song)".
Now, with a successful debut to his credit, a follow-up was the next logical step. But Todd found the process of a sophomore record even a little more difficult than the average musician who's concerned about the urban legend of the "sophomore jinx." After all, he never really intended to be an "artist" in the first place, and the expectations that go hand in hand with success weren't something Todd was accustomed to.
Growing Pains
"Trying to put your second record together when you didn't really mean to make your first record can be difficult," Todd says with a chuckle. "I felt like I wanted to be real honest about my faith, my struggles and the things I was learning…
"I went through a real learning process about [being an artist] while making my second album, 'Reflection of Something,'" he adds. "I never had put a whole lot of thought into Todd Agnew, the artist. It was more Todd Agnew, figuring out how to be a Christian. … My plan was to be obedient, but it wasn't to be in the industry. Yet, when I was obedient, this is where I ended up."
And the raw nature of the songs on "Reflections of Something" is reflective of his increased self-awareness. Like the debut, the tracks are gritty rock slices, guitar-racked for the most part, but defined with a reverence fostered by Todd's direct songwriting. By and large, the album is gutsy and commanding, melding a strong dose of blues and funk into his rock roots. This time around, also watch out for ripping guitar solos, especially on "New Name." But to keep listeners guessing, Todd also serves up a happy-go-lucky, rollicking melody on "The Middle of Me" and also tones down his naturally aggressive vocals for a worshipful violin arrangement on the record's standout cut, "Isaiah 6."
"'Isaiah 6' was a big moment for me," Todd recalls. "I was just digging into one of my favorite Scripture passages and putting it to music. … I wrote it in the middle of the night, sitting there with my guitar in the church office. It started there, and then it ends up as this huge song with a choir, orchestra and all this stuff. You just sit and go 'Wow, that's majestic, that's something beyond Todd Agnew.'"
In Record Time
Now, with a sigh of relief at the completion of a deeply personal record, Todd returns to the "artist" life this fall as he teams up with Inhabited and Starfield on the touring circuit. And just how is he feeling about his career these days? 
"I always thought I was too prideful to be put in the spotlight," Todd admits. "And God goes, 'You were. That's why I kicked your tail for all these years, so that you would be ready when this time came. You know it's not about you.' And I go, 'Yeah, I do, you're right.' Because, really, I'm just a jerk. I'm just messed up like all the people who come to hear us play. And I try to be honest with them about that. God just chooses to use us, and we get to be a part of something special because we're willing to. And so right now, our willingness has taken us on tours and on the radio. If that changes next month,  you won't see us anymore because God will have taken us somewhere else. And that's cool."

© 2005 CCM Magazine.  All rights reserved.  Used with permission.  Click here to subscribe.