True Vibe -- The Biography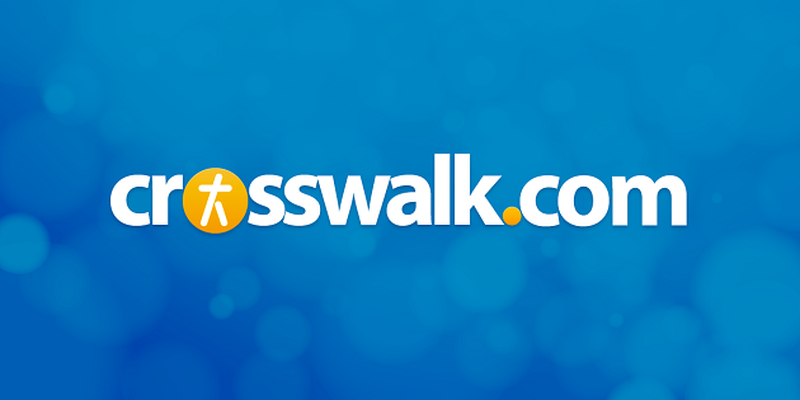 "We don't want our music put in a box," says member Jason Barton, a statement that accurately defines True Vibe's diligent goal to break barriers and offer something new in the pop market.
Unlike most of their contemporaries,
True Vibe
is not the product of a record label or a big management company. This pop quartet was formed organically by founding member Jonathan Lippmann, a Cincinnati son whose diverse abilities include acting (Sweet Valley High, Burger King commercial) and playing the French Horn (radio and television commercials for Sunny Delight and Lexus, plus several symphonies). More recognized, however, is Lippmann's role as a founding original member of the multi-platinum award-winning group 98 Degrees, with whom he gained massive national exposure. However, Lippmann, a deeply committed Christian, chose to leave 98 Degrees as they were signing in part to fulfill acting obligations, but moreso, to focus on his relationship with Christ.
Lippmann remarks, "I caught a glimpse of what our future held, and I decided that I wanted to grow more in my Christian walk before stepping onto such a huge national platform. My decision opened the door to incredible spiritual growth that I can now share with our fans."
With solid spiritual footing, Lippmann used the same feel for talent that helped him assemble 98 Degrees. His search produced three vocal and performance equals - Barton, Nathan Gaddis, and Jordan Roe - with whom he formed an exceptional pop group with a fresh vision and approach that can rock the radio dial without losing the realness that makes them unique.
True Vibe's talent and individuality rang true immediately, landing the Nashville-based foursome nothing but high profile performances from the get go garnering considerable exposure in front of more than 700,000 people before signing a major recording contract. Their first musical bow was singing the national anthem for game one of the N.Y. Knicks-Indiana Pacers series during last season's NBA Eastern Conference Finals. In the few months that followed, the group appeared on Late Night with David Letterman and performed the national anthem for the Tennessee Titans, the Washington Redskins, the Cincinnati Reds, and at the Arena Bowl in Orlando (the Superbowl of Arena Football, which broadcast True Vibe's performance to over 150 countries). Such massive exposure events continue to request True Vibe, who also made appearances on numerous morning talk shows, on pop radio stations, and in several magazines and newspapers. In a musical arena where competition is the stiffest, True Vibe broke out immediately into the national spotlight as if they were born for the masses.
"When it came to forming True Vibe, I knew each member must be held to the highest standard," says Lippmann, who toured with the Backstreet Boys and Montell Jordan during his time with 98 Degrees. "I know that for True Vibe to compete, we have to work twice as hard and make no compromises. Not only does this mean having members with the best vocal and dance skills, it also means having members with the right hearts."
Besides their natural formation, True Vibe distinguishes itself by prioritizing their desire to be positive role models to kids. The group excels with pop love songs, but they also reach out with solid Christian lyrics that will touch fans on a more spiritual level. "We want to be able to sing exceptional, positive, quality pop music," says Roe, the youngest True Vibe at just 18 years old, "but we also want to be able to sing about our
faith
in the songs as well. We want both to entertain and to make a real spiritual difference in people's lives."
With this purpose in mind, the foursome will go out of their way to reach out to kids after each performance. One such example happened recently after performing at a major sporting event. A mob of new fans surrounded the group after their performance, and one young boy unable to push through the crowd eventually gave up. A member of True Vibe noticed the boy's disappointment, so after signing all the autographs, the members found the young boy in the stands and made sure he realized just how special he is. The boy's father expressed how delightfully surprised he was that a group would go to that much trouble to impact just one fan.
Finding a shared spiritual and creative vision with Essential Records, True Vibe recently signed with the label and began making preparations for their debut release, currently slated to hit stores in May 2001. Lippmann remarks, "I wanted to sign with a Christian label because I knew they wouldn't censor me from singing about God. At the same time, the level of talent and performance within the group needed to be on par with the market's best. Essential Records was the perfect record label for us to achieve both of these mandates."
Regarding the latter, True Vibe is currently collaborating with some of pop music's top hit makers, people who've written for the likes of the Backstreet Boys, 'N Sync, and 98 Degrees. The group will also utilize the market's top producers, leaving no question that True Vibe will be a qualified contender for pop greatness.
Nathan Gaddis concludes, "We are looking to make excellent music and compete with the best people out there. In doing that, we hope that people will see the light within us and be touched by our example."
To find out more about True Vibe click
here