Twilight
reviewed by Russ Breimeier

Copyright Christianity Today International

2007

1 Jan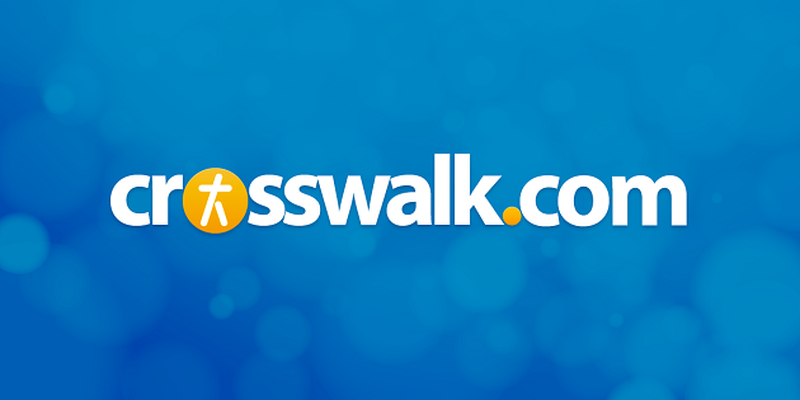 Sounds like … continuing where Something Like Silas left off, with a fusion of anthemic rock and ethereal worship similar to Delirious, and some nods to the alternative pop/rock of U2, Sigur Ros, The Violet Burning, and The Listening.
At a glance … beautifully textured alternative pop/rock arrangements and poetic lyricism help make Future of Forestry one of the best things to happen to modern worship since Delirious.
Track Listing
Open Wide

All I Want

Twilight

Speak to Me Gently

Thinking of You

Sunrising

Sacred Place

You and I

Sanctitatis

If You Find Her

Gazing

Stay Beside Me
Future of Forestry is probably one of those band names that either strikes you as brilliant or odd—perhaps brilliantly odd. But suppose you knew that the name is inspired by a C. S. Lewis poem that warns about industrialization dehumanizing creation and its beauty? Now you have some sense of where they're coming from. And what if you knew that the group is a continuation of the core members from modern worship band Something Like Silas? That should ring some more bells.
Something Like Silas started as a young adult worship band in 1999 for the San Diego ministry Flood. Buzz developed across the West Coast, eventually drawing the attention of Sparrow for the national release of Divine Invitation in 2004. But the album never broke big, and SLS came to an end as some band members moved on to other things.
But the two bandleaders, Eric Owyoung (vocals/guitars/keyboards) and Nick Maybury (guitars), pressed forward with new additions Luke Floeter (bass) and Spencer Kim (drums). With the roster changes, they felt a new band name was warranted, and much like Rock 'n' Roll Worship Circus evolving into The Listening, Future of Forestry came into being. They soon found a new home with EMI's Credential Recordings, teaming up with producer Ken Andews, the indie pop/rock mastermind behind Pete Yorn, Mae, and Failure. After a teaser EP and much touring on the West Coast, the band now makes its proper debut with Twilight.
In spite of all the changes, Future of Forestry isn't all that different from Something Like Silas—which is most certainly a good thing. To simply call this modern worship is misleading, since that conjures the notion of simple pop choruses used in a variety of congregational settings. Future of Forestry (and its former incarnation) is more artful and poetic than that—a band you could certainly sing along to if you knew the material, but more likely that washes over you with the ethereal ambience and imaginative lyricism offered in holy praise. In other words, they're not far off from Delirious in the early '90s when they were considered more "cutting edge."
Building on an anthemic guitar rock base, the band adds swirling synths that give the music a dreamy quality appropriate to the worship context, as well as a little bit of electric piano, occasional overdubbed harmonies reminiscent of the Beach Boys' Pet Sounds, and some of the coolest drum fills you'll hear this year (check out the breaks in "Thinking of You"). Sure, "Open Wide" recalls U2's "Beautiful Day," and there are hints of Coldplay and Sigur Ros throughout, but it's all handled thoughtfully. This is a band that knows how to develop their influences, rather than emulate them, demonstrating as much creativity in their textures and arrangements as much as their overall sound.
The same could be said of the songwriting. Future of Forestry has compromised nothing lyrically, making them the most overtly Christian band on Credential to date. But they deliver it all with poetic self-expression, not worshipful clichés. Again, they're much like Delirious in this way, especially "Speak to Me Gently" as it looks for the Lord's presence in quiet reflection: "I'm searching the stars in desperate hours, bound to find meaning/God shows a face in this desolate place, and tenderness meets me." The band offers a clear-cut prayer for Jesus' continual presence in "Stay Beside Me," while "All I Want" offers an interesting wording of the Great Commission in pursuing a deeper walk with God: "I will go where glory meets the crude and weak/I will go where mercy meets the shame/I will go where strength will find the small and meek/I will go where magic meets mundane."
Not every track takes a worshipful tone. Both "Thinking of You" and "If You Find Her" seem more like well wishes and prayers for a loved one to know God's love. But Future of Forestry is at their best with poetic, contemporary Psalms, such as "Sunrising," "Sacred Place," and "You and I." The band even throws some liturgical Latin into the mostly instrumental "Sanctitatis."
Modern worship remains as popular as ever, but it rarely operates outside the box with this much excellence. Future of Forestry is every bit as good as Something Like Silas was, if not a little better, offering meticulously crafted alternative pop/rock that doesn't simply adapt worship lyrics. Instead it yields a richness that's uniquely conducive to worship, drawing hearts in with the densely layered soundscapes. Which probably makes it oddly brilliant in its own way.
Copyright © Christian Music Today. Click for reprint information.