Until June: A Place of Their Own
Matt Conner

CCMmagazine.com

2009

13 Aug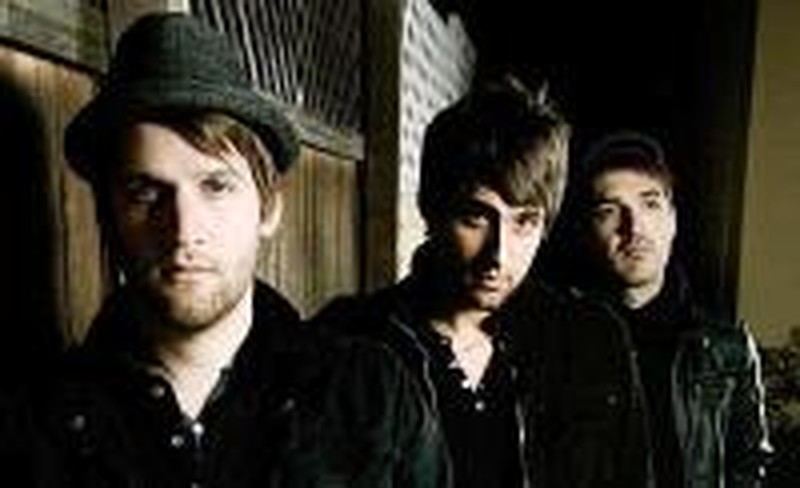 They rode to the top of the charts for 28 straight weeks. You may have never heard of them. And that's the frustrating part for Until June.
Of course, those charts were the pop charts in Greece, so perhaps it makes sense that the L.A. piano-pop trio slipped under your listening radar. But placements on "Grey's Anatomy" and "Private Practice" should have cemented something for the band stateside. As vocalist Josh Ballard explains, they're hoping for better things for their new EP, Sound of Defeat (Authentik). After a trial run with a major Christian label that fell through, he's ready for the freedom from radio restrictions and lyrical pressure to "say the right thing." He's also ready to showcase some newer songs after years of pushing the songs from their self-titled release.
"As musicians, we want to continue to grow so we're always taking new things in and experimenting," Ballard says. "Most of the material on the first record was written about seven years prior, so this new material is only about a year and a half or two years old. We've grown a lot since the first time around. Our goal isn't just to write new music to gain new fans. We just happen to be different people now, and that in itself will change the type of people who purchase our music."
Yet to hope for something completely different from the last time around would be somewhat silly. After all, tremendous, unexpected success in markets like Greece, Norway and Japan gave the three-piece solid footing overseas. In fact, as Ballard tells the story of their success in Greece, he just laughs.
"Well, I don't have all the details correct, I'm sure, but from what I understand, a label sends out bundles of CDs that are being released in the United States and aren't going to [be distributed overseas]. Sony in Greece has like 5,000 artists that nobody here has ever heard of, but they're huge over there. So [Sony] sent some music to them and … somebody over at Sony in Athens liked our song 'Sleepless' off our first record, and they just started playing it on the radio. MTV over there picked it up, and then it went crazy."
Today, the goal for Until June is to simply pick up the pieces of dashed expectations and build on the success the band's been able to enjoy.
"We've been at this for a while so that helps," says Ballard. "But having success overseas is easier to not let it go to your head because you remember all of the pain and misfortune to get to that point. It is fun, but you can look at it for what it is. It can all be gone tomorrow."
Admittedly, it's disheartening for the band to see labels with much smaller resources in other countries take one of their songs and make it huge, and Ballard occasionally wonders what's keeping that from happening in the States. But he chalks it up to the way life works sometimes.
"Maybe that was the stepping-stone to the next record we release," Ballard says. "You just have to keep things in perspective and know that you're blessed to be able to make music as your full-time job. If the Greeks are allowing me to do that, then so be it. I'm just so thankful for it. So none of us can complain about that."

For more info, visit untiljune.com.

© 2009 CCMmagazine.com. All rights reserved. Used with permission.

**This interview first published on August 13, 2009