Warren Barfield's Beautiful, Broken World
Beau Black

CCM Magazine

2006

21 Mar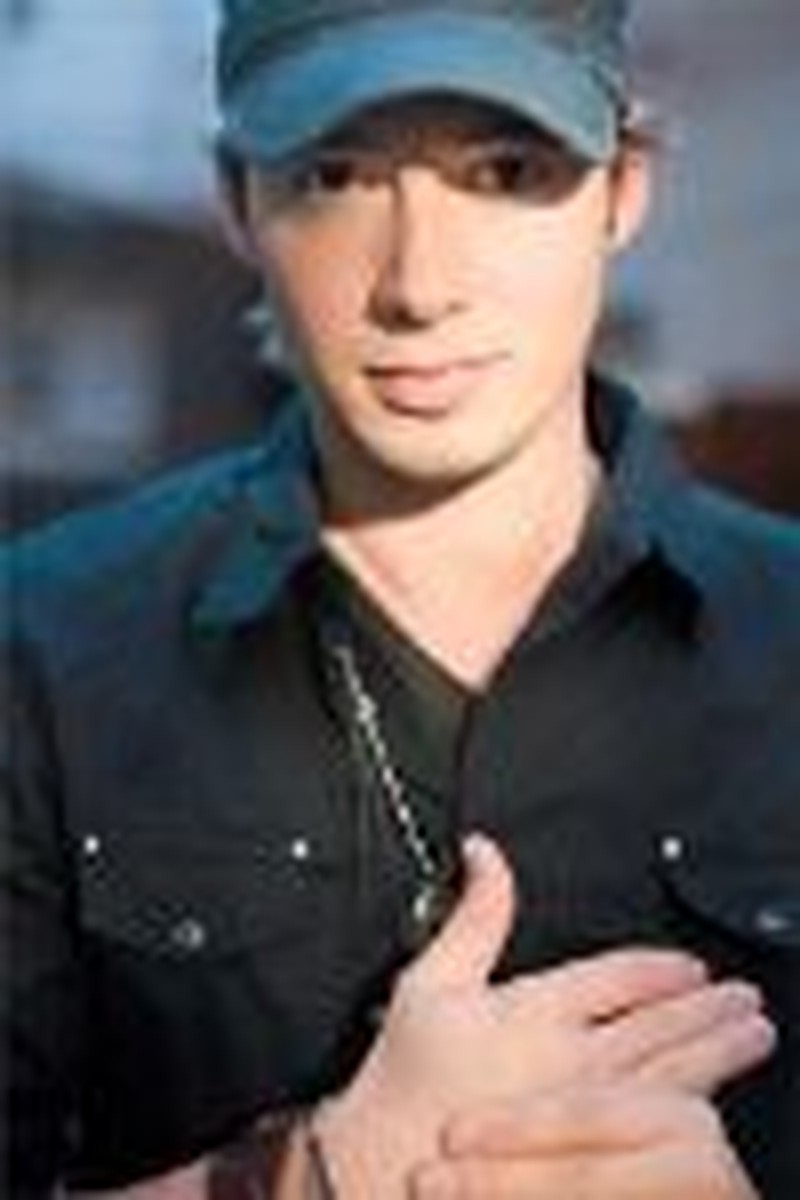 The Christian music business is a blessing for many, a buzz saw for others. Those who succeed ride high – but, sometimes, folks get trampled in the machine. Some in the latter group live to sing another day. Consider Warren Barfield. ...
He appeared on magazine covers and atop radio charts – and then disappeared for two long years. Yes, Warren Barfield's short tenure in the Christian music industry illustrates some of its less pleasant features. But, more importantly, it's changed the artist more than he could have imagined when he rolled into town three years ago. His new record, "Reach," which released March 7, documents this rocky route.
At his first Gospel Music Association Week, Barfield was wide-eyed, eager and innocent. Now, on the phone from a holiday visit to Ohio, he comes across as weathered but, notably, not jaded or bitter as some who've been through the music biz wringer end up.
After a much-touted and generally successful self-titled debut, his label, owned by his then management company, folded as he was three songs into recording his second project. When it looked like another label would buy out his contract, recording re-started with another producer, but, again, after three songs, things fell apart.
Behind-the-scenes maneuvering kept him in neutral for the better part of two years. Barfield says, "I sat around for a few months. It was the first time in my life I'd ever had to just wait on someone."
Barfield began, as many do, touring and recording on his own. "When I was indie and something needed to get done – make t-shirts or whatever – I just did it. But during this time, because of my contract, I had to sit and wait until it was resolved," he says. "The system that took me from selling CDs out of my car to being on tour with Third Day is a brilliant system, but it was hurting me."
While he waited, and waited, he got more bad news, this time on a personal front:  his sister was severely injured in a car wreck that killed her best friend. "You think you've got it all figured out. And you're driving back from the mall one night, and it all can be taken away," he says. The loss of a long-time friend and his sister's difficult recovery "really made me ask questions about life – what do we live for? What's our foundation? 'Cause a lot of things can be taken away from us. What do I live for?" Barfield says he started writing out of that pain and confusion.
 
And things began to happen again in his career. Essential Records picked him up, and the process of making record number two started over. "Blaine Barcus and Terry Hemmings [execs at Essential] said, 'We believe in what you're doing and want you to be a part of this family.' It was a really positive step after a couple of years of bad phone calls," he says. Barcus listened to the six tracks Barfield had started on, but "because those first two productions were so scattered, [Barcus] didn't know where I was going. I said, 'Let me give you a couple of ideas of what I want to sound like.' One of the records I named was Marc Broussard's."
A phone call later, Broussard's producer Marshall Altman was listening to demos of Barfield's new stuff – and digging it.
"We decided to start all over from the beginning, go to L.A., get a place, go into the studio for a month and a half, and make a record that's a snapshot from my life at that time – songs from that journey," says Barfield.
Moving to L.A. freed him to start fresh. "When you make a record in Nashville, you've got managers and A&R guys stopping in all the time, and you're making changes based on what 10 people are telling you." In L.A., he was removed from that and working with a producer new to Christian music.
And the result? The music's the same brand of taut, rhythmic acoustic pop that Broussard's nearly perfected, but the album's lyrics are no less faith-based. Just ask Christian music legend Steven Curtis Chapman. "'Reach' is musically, melodically and vocally one of the coolest records I've heard in a long time," he says. "It's very seasoned and listenable. Warren's talent shines through on this album, and it's a very bright light."
Barfield, himself, perks up when he talks about the songs on the album:  "Beyond The Walls" is about life beyond music. "You pour yourself out on stage, and they applaud. But then you walk off, and it's over. The next band is on. I can be replaced; I'm not some special thing the world has never seen before."
"Unleashed" is another one of his favorites. "It's fun. It's me dealing with my first couple of months in the industry – everyone's selling Warren Barfield, and I'm buying it. It's kind of about believing your own press," he says, realizing that basing your worth on your success sets you up to fail. "If you're believing you're great because everyone's telling you that, when no one cares anymore, you feel like a loser."
"I'll Be Alright" is Barfield realizing in the midst of "getting a phone call every other day," informing him he was losing something in his life or career, that nothing can separate him from God.
A lot of weighty stuff. But the artist doesn't sound weighted down by it. The skepticism bred from his label trials (he says several times "if the record comes out" – not "when") pops up in conversation, but it seems clear that his hopes are ultimately beyond his current record deal.
"I'm grateful for my career and this industry, but that's not number one on my list," he says deliberately. "I'm grateful for friends and family. They aren't number one either. Any of those can be taken away. Number one is knowing God — that I'm doing something for the kingdom that will matter when this is gone."
He says he titled the record "Reach" because he felt that all the songs were about connecting to God: "I'm reaching to know God, and he's reaching to know me. And as long as that's continuing to happen, you can face any obstacle or anything – family stuff, career stuff, life stuff – and have peace in the most confusing time."
In the end, he's found that the process of losing, then re-gaining, a record deal has re-focused him to "get back to singing, not because I was getting a check, but because that's who I am. I'm on that path to being that person I was before 'Heart Goes Out' went to No. 3. Back to who I was before I cared what people said about me – because of a very unhappy, frustrating journey. That was God's blessing on me," he concludes. "Whether this record comes out and does great or no one cares, I'll be a better person because of this."


© 2006 CCM Magazine.  All rights reserved.  Used with permission.   Click here to subscribe.