Watermark: Leaving Their Mark
Christa A. Banister

CCM Magazine

2006

14 Mar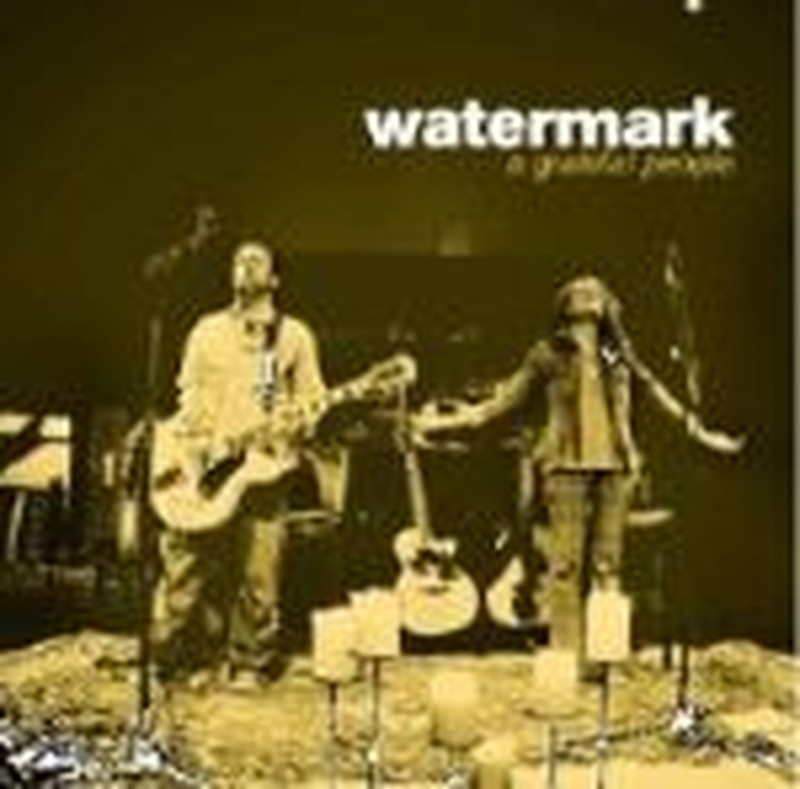 After 10 years of leading worship, extensive touring and recording as Watermark, not to mention participating in Passion worship events, producing records and parenting two young children, Christy and Nathan Nockels finally realized that something's gotta give. And while their decision may disappoint some diehard fans, the Nockels couldn't be more excited about this new chapter in their life.
To be honest, it's rather exhausting to listen to Christy Nockels reminisce about the past few years of her life in ministry. Now mind you, it's not because she's long-winded or that her stories are boring by any stretch. Rather, it's simply mind-boggling to consider how she and her husband, Nathan, have managed to do so much in the past 10 years without losing their sanity.
Now fresh from leading worship at the recent Passion '06 conference in Nashville, Christy not only sounds relaxed this particular Wednesday afternoon but excited as she talks about the end of a decade-long run with Watermark. While she and Nathan certainly loved their time of ministry that resulted from sharing their songs, the decision not to re-sign with Rocketown Records and to dissolve the group was one the Nockels knew needed to be made for a while.
"It took hearing friends who we really trust asking, 'Have you guys ever thought of taking something out of the equation? What if it was Watermark?'" Christy recalls. "All along we have felt that it was the one thing that could go. But it helped to hear it from them."
Further confirmation came when Watermark hit the road with Michael W. Smith on the recent leg of his "Healing Rain Tour." "Here we are on tour with Michael, who is so genuine and sweet – we love him. And this is a very sought-after tour to be on. But it was really odd to try and do Watermark in an arena and try and make it fit into that world," Christy says. "And it just became very evident that this isn't what God has called us to do."
Sixsteps recording artist/worship leader Charlie Hall and his wife Kimber used to lead worship with the Nockels at their Oklahoma church. "Nathan and Christy are a special and rare thing," Charlie says. "They are the marriage between skill and heart, and Watermark is leaving behind inspiration to all who have walked through any music they have written. I am blown away these days at their willingness to follow a path that isn't walked quite as often when they have an easier way that they could go. But I am grateful for people like them who are willing to turn quickly at the whisper of the great voice we follow. This is the heart of Nathan and Christy, and this is what will be over their next stage as they walk out to teach and lead worship. This is a new day for them in partnering up with God's move."
These days, Christy finds her life to be a little closer to that of a typical mom. While Nathan has steady producing gigs from 9:00 to 6:00 every day, she finally has the time she's always wanted to spend with her two children, 5 1/2-year-old Noah and 3-year-old Elliana. "This past fall, God made it so clear to me that my No. 1 ministry right now is my kids. He actually had to physically break me down. I got sick, and He just began to show me that I'm never going to have this season with them again," Christy reflects. "I'm just so grateful that He showed me that, and I'm not 45, my kids aren't off in college, and I missed it. Knowing that makes me so joyful."
But before fans think that means that Christy – a 2005 GMA Music Award nominee for "Female Vocalist of the Year" – won't be singing anymore, think again. "There will always be music coming from our bones. I will always be singing," Christy says. "I just think right now it's important for us to recognize a journey that was 10 years long. And I think that 10-year thing was significant. I think it was God saying, 'I'm moving you into a different thing; you need to let that go.'"
But before the group officially leaves the proverbial building, there's one last CD and an 18-city farewell tour that fans won't want to miss. "From the beginning, Nathan and I have sensed that we're so wired for partnership and collaboration with other artists," Christy adds. So with that in mind, the band won't end its run with a standard greatest hits package.
Instead, on March 14, the duo will release "A Grateful People," a 65-minute live disc recorded at the couple's home church just outside of Nashville. Featuring new concert recordings of 12 songs, including "Arise and Be Comforted" and "A Grateful People" from Watermark's independent days, the album also includes two new studio songs, "Light of the World" and "Elliana's Song", for their daughter, and highlights special guests Chris Tomlin, Charlie Hall, Point of Grace, Shane & Shane and Ed Cash.
Reflecting on the group's tenure, Michael W. Smith says, "Christy Nockels creates space for worship like few artists I've been around. When she sings, it's disarming – you must pay attention. Whether it's 10,000 people at a Passion conference or an intimate gathering, Christy is a worshipper who leads us all. Nathan and Christy are a huge part of the Rocketown Records story, and my life has been enriched by their love for worship music."


© 2006 CCM Magazine.  All rights reserved.  Used with permission.   Click here to subscribe.