'Will The Circle Be Unbroken?' Vince Gill, Dierks Bentley, Terri Clark And Lorrie Morgan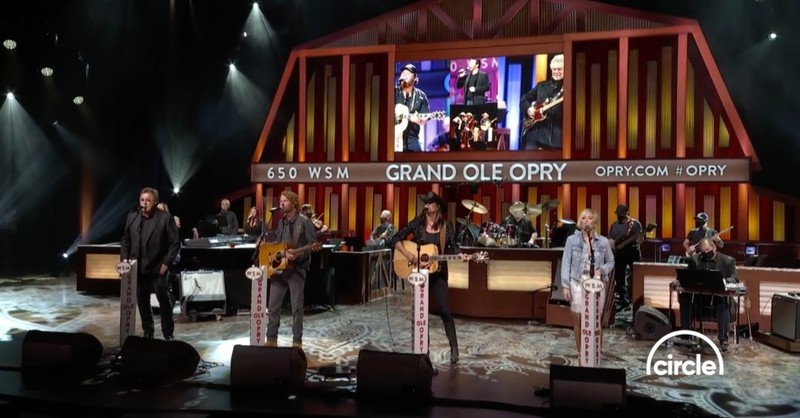 This 1907 hymn was written by Ada R. Habershon with music by Charles H. Gabriel. For decades, this iconic song has touched hearts all around the world. The words remind us that God is always there as a source of comfort and strength.
"I said to the undertaker
Undertaker please drive slow
For this lady you are carrying
Lord I hate to see her go"
This year, The Grand Ole Opry is celebrating it's 95th birthday and country superstars are safely coming together to honor the famed establishment. Today, Vince Gill, Dierks Bentley, Terri Clark and Lorrie Morgan stand on the iconic stage and belt out the words to 'Will The Circle Be Unbroken.' With so many superstars in one room, this performance is one that will fill you with love for the Lord.
"Will the circle be unbroken
By and by, lord, by and by
There's a better home a-waiting
In the sky, lord, in the sky"
In this difficult season, it is more important than ever to lean on God with our troubles. And the words of this hymn are the perfect reminder to put your burdens on His shoulders and let His light lead the way.
Proverbs 3:5-6 "Trust in the LORD with all your heart, and do not lean on your own understanding. In all your ways acknowledge him, and he will make straight your paths."
Source: Godtube
Credit: Grand Ole Opry