Wire
reviewed by Russ Breimeier

Copyright Christianity Today International

2004

1 May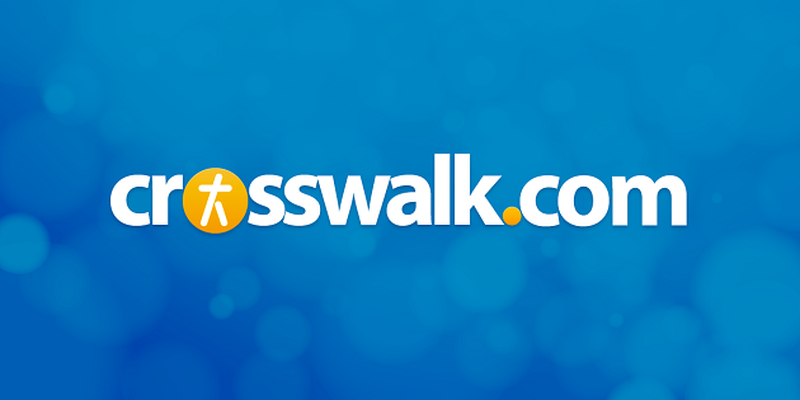 Sounds like … a generally more energetic blend of the band's Southern pop/rock, with obvious comparisons to The Black Crowes, Hootie & The Blowfish, and Lynyrd Skynyrd
At a glance … though it's not exactly a stretch or a milestone for Third Day, this is the rock album that many fans have been waiting seven years for
Track Listing
'Til the Day I Day
Come on Back to Me
Wire
Rock Star
I Believe
It's a Shame
Blind
I Got a Feeling
You Are Mine
Innocent
Billy Brown
San Angelo
I Will Hold My Head High
It's been a while since Third Day has truly rocked out on an album. Sure, they've maintained their kinetic energy in concert, evidenced on their two concert DVDs, and yes, there are some bits on the two Offerings live worship albums that are electrifying. But as for a bona fide, studio-recorded rock album of all-new material, you'd have to go back at least to 2001's Come Together. Still, many felt that album sounded more like polished, radio-friendly pop—and not Third Day's hugely successful brand of Southern rock. 1999's Time also took a more subdued approach, dabbling more in folk and country than rock. That means you'd have to go back to 1997's Conspiracy No. 5 and 1996's self-titled debut for the band's most rocking work.
Wait no more. Wire marks the return of the livelier, harder-hitting Third Day that so readily recalled the work of The Black Crowes, Hootie & The Blowfish, and classic Lyrnyrd Skynyrd. It's apparent with the opening track, "'Til the Day I Die," featuring the melodic guitar rock fans have come to love in concert. Mac Powell's vocals seem more raw, the band more powerful. Likewise, expect to rock out to the bolder and bluesier "I Got a Feeling," the punchy "Billy Brown," and the appropriately titled "Rock Star." Especially inspiring is "Innocent"—the guitar rock production gives it some bite and the dark string-driven bridge varies its tone, offering the moving and joyful cry of a prisoner freed from sin.
Third Day considers Wire to be a new chapter to their career, and in many ways, it sounds like it. The album features several new collaborations with noted mainstream talent. Replacing longtime producer Monroe Jones is Paul Ebersold (3 Doors Down, Sister Hazel, Skillet), who preserves the band's sound while making it feel both classic and modern. Brendan O'Brien (Bruce Springsteen, Lifehouse, Aerosmith) mixed, and Paul Buckmaster (Elton John, Train) did the string arrangements. Even Boyd Tinsley, famed violinist of the Dave Matthews Band, plays on "Blind," though the extremely brief cameo could have been done by any capable session player.
As for the songwriting, Third Day has always tended to simply express themes of faith with straightforward lyrics. Wire is no exception, as heard on the bouncy "I Believe" and the surefire hit "Come on Back to Me," written from God's perspective. The title track is a powerful rock ballad, but it's a little too much like their signature hit "Consuming Fire" with lyrics reminiscent of "What if I Stumble?" by dc Talk. "It's a Shame" unfortunately lives up to its title, presenting a bland lyrical response to the subject of emotional abuse in a failing relationship. And while the subject of celebrity status can be fun and/or moving—as heard on "Rock Star," "Billy Brown," and the title track—do we really need three songs about it?
Still, give this band points for trying to make their songwriting a little more edgy and personal. "San Angelo," for instance, finds Powell effectively singing about wavering faith: "Why do I ask these questions?/How come I have these doubts?/'Cause I find every situation, it seems to have its way of working out/But it's in between the start and end/I find myself once again/Questioning this place, calling out your name." Likewise, "I Will Hold My Head High," wrestles with those doubts by relying on trust in the Lord: "Beat me up and drag me down/I'll never be afraid." Deceptively beginning as a ballad akin to "Love Song," "You Are Mine" soon evolves into a fast tempo country pop song of brokenness, humility, and grace—"It doesn't take much for me to shed a tear/And you have done so many things to make me cry/Whenever I think of all that I've done wrong/And everything that you have done to make it right."
Some will say Wire merely offers more of the same from Third Day, and when you get down to it, it's still not quite as good as their first three albums. But it comes pretty close, showing that this band remains remarkably consistent after eight years. They're on the right track by embracing a more aggressive sound again, and they can afford to let loose even more next time. Brad Avery's guitar skills are shown in concert and hinted at here, but we've yet to hear some of his scorching guitar solos on disc. Nevertheless, Wire is a success for Third Day, thanks to well-crafted hooks, strong melodies, first-rate production, and their tight band sound.