With "Innocent," Kutless Returns to Modern Rock
John J. Thompson

CCM Magazine

2006

28 Mar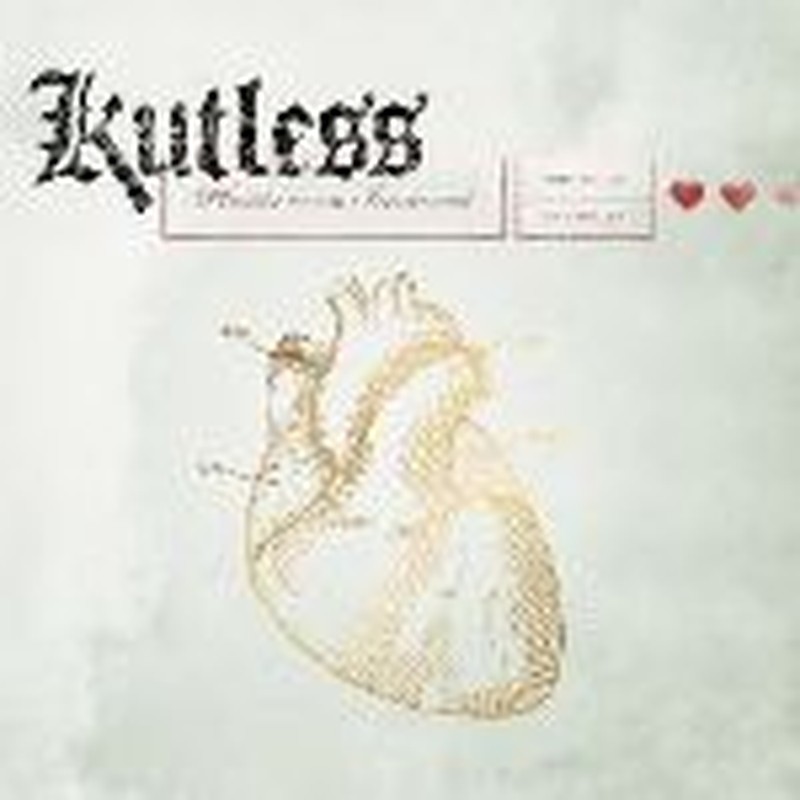 Artist: Kutless
Title: "Hearts of the Innocent"
Label: BEC
Modern rock act Kutless returns with its greatly anticipated fourth album titled "Hearts of the Innocent." As one of the top-selling hard rock bands in Christian music, expectations are high for these Portland natives. Fortunately, following on the heels of a largely successful worship-themed project last year, Kutless is further establishing itself as the big dog of epic, modern hard rock in Christian music.
Huge, almost super-human riffs are the stock-in-trade of Kutless' sound. Longtime producer Aaron Sprinkle (Jeremy Camp, Hawk Nelson) is all about tonal saturation, and on "Hearts of the Innocent" he has captured some of the toughest tones yet.
Left to the imagination, an arsenal of Gibson Flying Vs or Les Pauls churn through mountainous amplifiers, cranking out rhythms that seem to have been swirling around the primordial swamps of classic rock's past seeking whom they may devour. If this approach wasn't so incredibly common these days, the sound might stand out as truly monumental. Purveyors and consumers of this flavor of rock & roll, however, are not usually too concerned about innovation. This is all about reinventing the jacked-up, chrome-plated, mag wheel, and, as such, Kutless fits right into the pantheon of modern rockers such as Staind, Seether, Nickleback, and, to a lesser extent, Creed. When Kutless really nails it, the band even recalls the uber-hooky Foo Fighters.
Vocalist Jon Micah Sumrall continues to hone his tone and attack as he matures as a singer. Though no songs stand out as lyrical masterpieces, they have come a long way since the band's debut. Themes of righteous defiance and determined optimism run through most of the tracks, especially the barn-burners "Shut Me Out" and the strangely familiar title track. (Fans of the obscure indie "Star Wars" tribute band Twin Sister will definitely notice some similar riffage here.)
Mid-tempo and increasingly textured tunes like "Somewhere in the Sky" and the impressive "Winds of Change" fill up the middle ground with substance. But as riff conscious as this band is, Kutless is certainly not afraid to add some strings and get radio friendly, as it does on the extremely accessible tracks "Promise of a Lifetime," "Changing World" and "Mistakes." Shades of the increasingly commercial-sounding Green Day weave around layers of piano and effected guitars for the mod-rock equivalent of mood music; thus, Kutless is sure to increase its stock value with the females in the audience as well as the fist pumping males.
In the end, Kutless shines brightest when it leaves any attempts at artsy or vibey ballads in the rear view and goes speeding down the highway of monster rock. "Change Your Legacy" and "Million Dollar Man" make up for so-so lyrics (sincere, just slightly predictable) with some of the best melodies on the disc. Interestingly, the record's certain standout track "The Knife" offers up truly Foo-worthy grandeur, even bordering on classic metal at times (Blue Oyster Cult, The Smithereens, Iron Maiden and Barren Cross must factor into these boys' collective unconscious somehow), and includes a poignant, inspiring and painfully relevant lyric tackling the increasingly troubling problems of cutting and suicide amongst teens and twenty-somethings. Nicely done.


© 2006 CCM Magazine. All rights reserved. Used with permission. Click here to subscribe.



Watch the latest Kutless music videos at Godtube.com!