Worship
reviewed by Russ Breimeier and Andy Argyrakis

Copyright Christianity Today International

Updated

Nov 24, 2009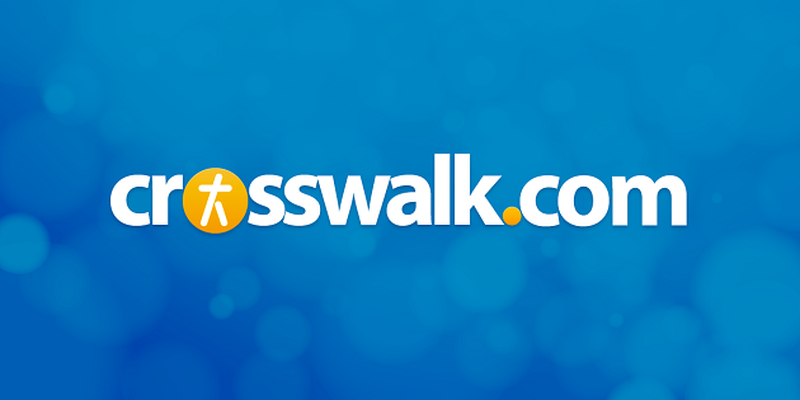 Sounds like … a live contemporary worship service, similar to albums through Vineyard and Integrity, only led by Michael W. Smith and an all-star choir
At a Glance … it's a beautifully produced and performed worship album, but we expected something more creative and original, considering the songwriting talent of the man behind the music.
Russ: As one of the strongest musical presences in Christian music for nearly twenty years, Michael W. Smith hardly needs any introduction here. His latest album, simply titled Worship, marks his first worship project in all that time. Considering Michael's impact on worship music over the course of his career and the recent surge in worship projects over the last few years, both Andy and I felt we should try something different with this album review by presenting a dialogue/dual review—since we're both avid fans, it was either this or arm-wrestling over who got to review this much-anticipated release. So without further ado, Andy, how about giving some background info on this project?
Andy: Well, Russ, Worship is a live recording of 11 popular praise songs, plus 2 studio cuts at the end. The live performance took place on June 1 at the Carpenter's Home Church in Lakeland, Florida, with over 9,000 people in attendance. In addition to Smitty and his band, several artists attended the worship event, many of whom were part of an all-star backing choir, including Amy Grant, Out of Eden, Cindy Morgan, Greg Long, Chris Rice, Ginny Owens, Phillips, Craig, and Dean, Erin O'Donnell, Mark Schultz, Darwin Hobbs, Shawn Groves, and Nathan Walters and Jason Perry of Plus One.
Russ: And of course, Michael served as the worship leader from the piano. It should be noted that Michael has been sporadically leading worship throughout his career, but he's been more actively involved with it now that he's the worship leader at New River Fellowship, a church he recently helped start near his home in Nashville. As I mentioned earlier, Andy and I are both big fans of Michael's past work, from Project to Freedom, so keep that bias in mind. What did you think of the recording, Andy?
Andy: You just can't expect anything less than the best when it comes to a live musical performance by Michael W. Smith. As is true at any Smitty concert, he has a superb backing band, and of course for this album he's got the all-star choir to boot. As always, he really puts his heart into the experience, though I think he puts even more into this because of his passion for worship. Could you hear that too?
Russ: I don't know if I can say he's more passionate here because he's always so good at connecting with the audience in his concerts, regardless of the setting and whether or not he's singing worship songs. I was also impressed with the quality of the recording and the musicianship. The band is very professional, and though there are plenty of instrumental solos, they never overwhelm the listener and the sense of worship. Michael's piano stands out, of course, the guitars are generally soft and acoustic, and there's some good percussion to complement the drums. Probably the most ear-catching element of the band's sound is the violin, which often solos during the transitions between songs. Though it makes the sound a little reminiscent of a Yanni concert, it still lends the recording a more beautiful and different sound than average. How about the song selection?
Andy: Michael's said he's committed to picking the finest worship songs, and he definitely selected some of the most beloved ones for the new album. He includes a few classics, such as "Awesome God" and "Open the Eyes of My Heart," and gives them a Smitty twist, as well as some of the newer standards such as "The Heart of Worship" and "Forever." Familiar favorites also include "Agnus Dei," written by Smith, and "Draw Me Close," which was made famous by The Katinas on the Exodus project. Smith and company bring a breath of fresh air to these favorites, and having a whole host of voices in the background lifting up the lyrics proves to be particularly moving.
Russ: I've got to say that Michael has indeed picked a lot of my favorites. There's not a whole lot to critique in terms of performance or song selection, though I wish they did more with "Awesome God" other than repeat the chorus for four and a half minutes. Michael's performed the whole song before, so he could have shortened this and added another song from the concert. The live portion also ends rather abruptly. Michael's daughters Emily and Anna open the album with a Psalm reading (an Introit), but on the other end, the project stops abruptly and segues into the two studio tracks without so much as a benediction or a "Good night and God bless." I also wish the album wasn't so ballad heavy, which makes the recording feel a little too adult contemporary. The only up-tempo songs are "Forever" and "Open the Eyes of My Heart." Of course the slow worshipful ballads are more intimate and powerful sounding, but there could have been a little more balance.
Andy: In addition to all those well-known songs, there are two new ones on Worship. First there's the Lenny LeBlanc and Paul Baloche penned "Above All," which appears twice on the album, as a live track and a studio track. I think the studio version wins out with a glossy and crisp radio-friendly sound. The only other studio recording is "Purified," a pleasant adult contemporary song Michael co-wrote with his wife, Debbie. Both of the studio tracks seem destined to make huge waves on radio.
Russ: I thought "Purified" was pretty good, but "Above All" really impressed me (especially the studio version). To me, that song seems as powerful and catchy as "Shout to the Lord." I appreciate that it praises God with poetic lyrics that set it apart from so many other worship songs today that seem to say nothing new or original. Andy just mentioned something that surprised me, though—Michael didn't write it! Aside from "Purified," there's nothing new from Michael on this album. Here's a guy who's well known and respected for writing some of today's most beloved worship songs: "Thy Word," "How Majestic Is Your Name," "Great Is the Lord," and the aforementioned "Agnus Dei." Why the lack of originality?
Andy: I wondered the same thing too. According to Michael, this record is meant to chronicle the songs he feels the strongest connection to, the tunes he likes to sing in his spare time. Although I can understand his reasoning, I still can't imagine why he didn't include more original material. His songwriting skills are unrivaled in my opinion, and he's written so many timeless standards, including the ones you mentioned. I would venture to say that had Smith included his classic formula for writing great music, this project would be even more appealing.
Russ: I agree, and this is where Worship is a disappointment to me. It's like "Michael W. Smith Sings His Favorite Worship Songs," and I don't think it's the worship album fans were hoping for from him. His previous worship project Exodus was a much more creative expression of worship, even though he didn't really write original material for that album either—as the album's producer, he gave the songs a very different sound than what was typical at that time. I would submit that Exodus is one of the most important worship albums ever, and that it was one of the catalysts that brought worship music back into the spotlight in recent years. Worship, on the other hand, seems like just another live worship recording along the lines of what you'd expect from Integrity Music and Vineyard. I don't want to belittle the worship experience of this or any other recording, but you have to ask yourself what's special about the album to make you buy it, and I think we all know the answer. People aren't going to buy this because it's a powerful expression of live worship—we have thousands of such albums available today. People will buy this because it's from Michael W. Smith … and it happens to be a worship album.
Andy: After selling more than 7 million albums, earning 2 Grammys and 25 Dove Awards, virtually anything Smith releases is quickly swooped up by the loyal masses. Worship will be no exception, with his fan base hitting the stores on street date to add it to their stack of 15 other MWS releases. However, there are some Christian music listeners that aren't as attached to Smith as the die-hards, and for them, having a new title hit the shelves by the veteran may not be that big a deal. Perhaps they'll look at this disc as merely another in the whole host of worship projects coming out these days. If that's the case, then they will have found an overall gem, void of filler songs or low quality production. Instead, they'll view Smith as just another worship leader who happens to be incredibly gifted at performing.
Russ: Add to that this all-star choir concept. This was first performed at the Gospel Music Association's annual conference earlier this year, and that was an awesome idea, uniting artists without any of them taking the spotlight (except Michael, of course) all for the goal of worshipping the Lord. That was a powerful statement to the Christian music industry! On a live recording such as this, I doubt anyone will be able to pick out any of these well-known voices. While that's fine, why call attention to it at all?
Andy: Michael W. Smith has always made a point of speaking seriously about worship music, often opposing the industry's tendency to reduce it to mere product for profit. Clearly he doesn't make a point of being the star of the recording, proven by the occasional dropouts of his voice on the album, due either to the choir or audience voices chiming in or simply because he's being spiritually moved. However, there's a certain sense of irony that comes with his stance, given the all the publicity about the all-star choir. Highlighting individual celebrities diminishes their anonymity and turns the focus back on the "star power" of the guest musicians. Perhaps from a marketing standpoint being so vocal about the diverse group of artists backing Smith gives this disc the potential for greater sales within several demographics.
Russ: Maybe it would have helped if Michael hadn't released this as "his" album. What if this were simply a various-artists project like Exodus?
Andy: Actually, that would have allowed the focus to be pointed more towards God and less to the artists themselves. Obviously, from a marketing perspective, it would have been vital to include the names of the other contributors when promoting the album. However, no artist would have been able to claim ownership of the project, but instead unite under the common bond of worship.
Russ: To wrap this up, I liked the album fine as a Michael W. Smith fan. Michael's heart for worship is evident, the album sounds great, and he's picked some excellent worship songs. But as far as worship albums go, I don't think it's nearly innovative enough. Any church with a good praise team and recording setup could have done something almost as good as this. It's the presence of Michael W. Smith as worship leader that sets it apart, not the fact that it's a worship album.
Andy: I agree. Having his name associated with the project makes it a bit more appealing, but it's not as artistically intricate as it could be. I believe the main purpose of a worship album is to uplift the name of the Lord and invite listeners into the presence of God. With that being said, it's clear Smith's new offering fits into the category of a good worship album regardless of its faults. Thankfully, the Lord's blessed artists such as Michael W. Smith to give us a soundtrack that's dedicated to serving God.
Russ: If you haven't checked it out already, be sure to read our Top 12 Favorite Worship Albums of the Year to see what Andy and I consider to be truly excellent and inspiring worship albums. Thanks, Andy, for your contribution to this review.