Worship Around the World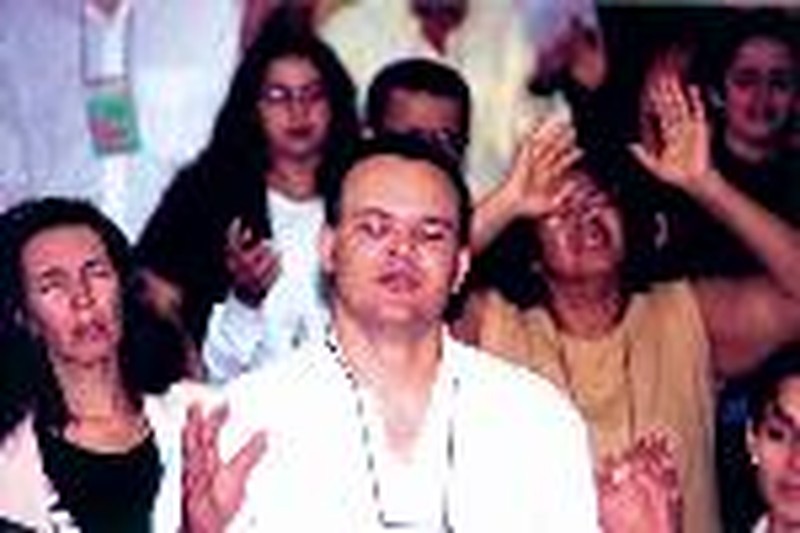 If worship is considered a universal language, then Integrity Worship Ministries (IWM) is one of its teachers. Using a mix of training seminars, concerts and relief efforts, IWM aims to help people around the world experience God's presence through worship.
But according to spokesperson Bill Hightower, this isn't a "colonialist model where we take an American type of Christianity into a certain culture. We want to create indigenous worship music with the indigenous musical instruments in the indigenous tongue. We don't want to steamroll over [a country's] own beautiful sounds — the sounds of Arabia, Persia or South America."
Hightower explains, "We don't want to crush what God has done in their cultures. We want to put God in the midst of their cultures and let worship be an expression of it."
Founded in 1987, IWM is a non-profit division of Integrity Media, Inc. Co-founder and President Mike Coleman explains that his vision, from the beginning, was to build a global company and touch lives around the world.
Fresh from a training institute in Brazil, Coleman bubbles over with excitement about the worship in Brazil. "I learned a Brazilian colloquialism — 'baaaa' (like the sound sheep make) means 'awesome,' and [this experience] was. If you look at the statistics, there's a massive revival going on in South America. Brazil is the fifth largest country in the world with a population of 170 million, and probably 35-50 million  of them are now evangelical Christians."
Coleman has noticed a new excitement about worship all over the world. "The interesting thing," he adds, "is if we were artist-oriented, doing performance-based music, it would be
much more difficult to cross these cultural boundaries. But because we are doing worship, and it's the language of the heart, we are finding greater openness."
According to Coleman, most people under 30 — hether in Honduras, Brazil or Asia — love Western-style worship music.
"They love Delirious, Matt Redman and Daryl Evans. We are working on translating some albums into their own languages. But our ultimate goal is to harvest the indigenous worship of the people that has no Western elements to it."
Don Moen, executive vice president of Integrity Media, has led worship around the globe for almost two decades. Also an instructor for IWM, Moen makes a point of telling his international students: "God made you just the way you are. You don't have to be a Michael W. Smith, Don Moen, Matt Redman or Martin Smith [of Delirious]. God is going to use you just how He made you."
Wherever he travels, Moen also tries to include local performers with him onstage.
"We all try to learn one song, at the very least, in their language. I may sing 'Give Thanks' in Japanese, or when in the Philippines in Tagalog [the native language of the nation].
"It's almost like God has said, 'It's good for you to listen to music that Integrity and other ministries are doing in order to get ideas, but my ultimate purpose is to raise up a song out of your own nation.'"
The goal of IWM, reaffirmed by Moen, is to take songs coming out of these nations and translate them into English, rather than the other way around.
"Every time I travel to a foreign country," Moen adds, "the thing that always impacts me is the passion these nations have for worship. We're so spoiled in the United States. You can go to any bookstore in the United States and buy 20 great worship CDs.
"Once you've been over there, you're kind of ruined forever. For me, the intensity of the worship makes me repent and say, 'God, please forgive me. I want to have that same passion for You.'"

Used by permission.  CCM Magazine © 2003  Click here to subscribe.