Worship Leader's Next 'American Idol' Round Airs This Week
Leann Callaway

Baptist Press

2005

8 Feb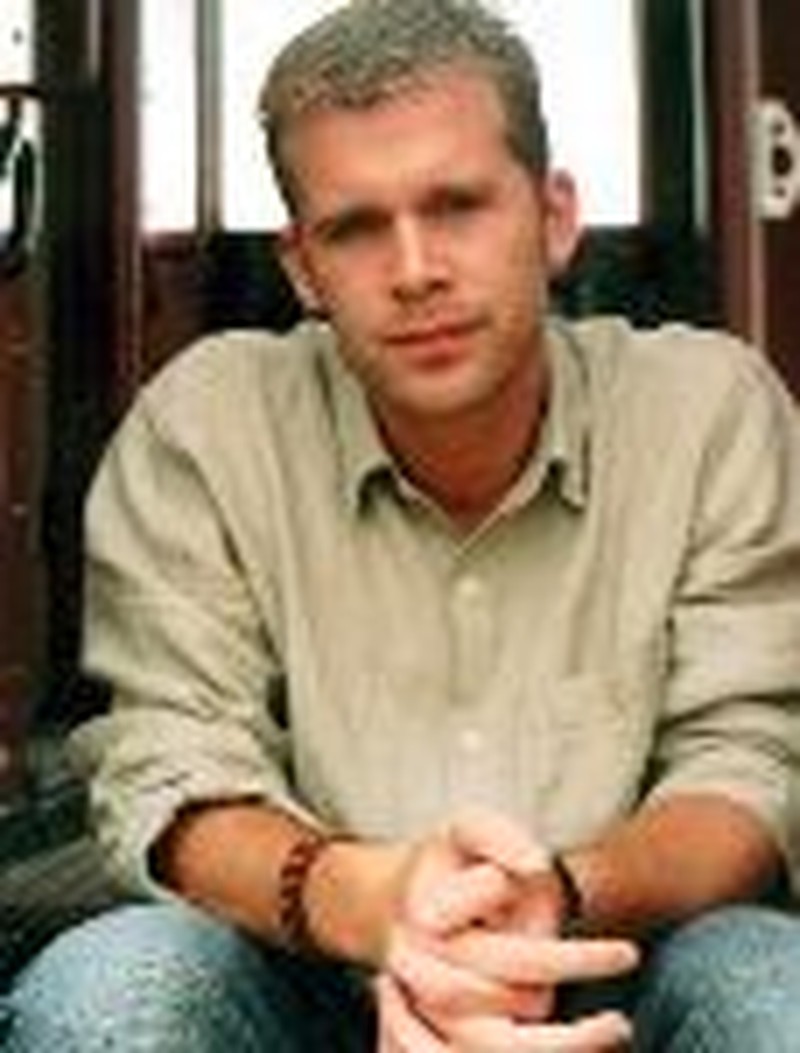 GRAPEVINE, Texas — Worship leader Jeff Johnson is among 200 contestants still in the running from among 100,000 auditions in this season's "American Idol" competition.
The next round of competition will be aired Tuesday, Feb. 8, at 8 p.m. Eastern and Wednesday, Feb. 9, at 9 p.m. Eastern.
Johnson's faith was evident during the show's Jan. 25 episode, when he was shown praying with a group of contestants and, in a voice-over, told of his ministry as a worship leader and said he hopes to use his "American Idol" experience to share his faith.
"Back in September, I auditioned in New Orleans with around 8,000 other people," Johnson recounted. "At first, I just thought it would be fun to be part of the craziness of auditioning for the show. But, four auditions later, the judges said, 'Yes, you're going to Hollywood!'" for five days of taping last November.
"As I began preparing for the next phase, I prayed that through this experience I would be able to relay a bold message for Christ," said Johnson, who contractually obligated not to disclose the results of this week's competition.
Johnson began his fulltime worship two years ago and his schedule now includes leading worship for 10:51, a new contemporary service at Crestview Baptist Church in Midland, Metro Bible study on Monday nights at Northway Baptist Church in Dallas and the Wednesday night youth ministry at First Baptist Church in Wichita Falls. Johnson also serves at his home church, 121 Community Church, a Southern Baptist-related congregation in Grapevine, Texas, and he is involved in numerous DiscipleNow weekends, camps, conferences and retreats.
While leading worship, Johnson shares his life experiences in hopes of connecting people to Christ. "I have found that when I share my life struggles, it is more powerful than any textbook wisdom that I could ever share," he said. "Sometimes it's a hard thing to do, but it allows people to relate to something real so they can connect with someone who is even more real – Jesus."
Johnson was reared in a Lutheran church, but when he was at Texas Tech University, he began attending Indiana Avenue Baptist Church in Lubbock and the Paradigm Bible study for students. He said God used those influences – along with the popular Passion conferences for students – to change his life.
At Passion '98, Johnson realized that while he had been taught about God all of his life and attended church, he didn't have a personal relationship with Christ.
"Christy Nockels [of the group Watermark] was singing a song called 'Knowing You,' and it was the words of the song that impacted me," Johnson said. "I knew so much about God growing up in church, but I did not actually know Christ as my Savior. Through this song, I was also inspired to be on stage – singing about Him and proclaiming who He is."
At the Passion event, Johnson also learned worship is more than music; it is a lifestyle that glorifies God through a daily walk with Christ, an idea that has become the central theme of his message as a worship leader.
"The most important thing when talking of worship and music is to understand that worship is not just music ... although music can speak directly to people when nothing else can," he said. "Music is a powerful form of communication, and it is often a way for people to remember words and messages. It is a way for us to be ushered into God's throne room and to allow us to respond to what God is doing in our lives."
After graduating from Texas Tech, Johnson was ready to begin a business career, but when he went for a job interview, he became convinced God had other plans.
"I applied for a position at a bank and interviewed with a man named Michael Moss. After seeing my resume and noting that I was on a church praise team, Michael mentioned that he was helping to start a church in the Dallas area and asked if I would want to help with the music side. After talking for an hour about the church start and nothing about the job at the bank, I felt God calling me to Dallas to be a part of 121 Community Church."
Johnson moved to the Dallas area to lead worship part-time at 121 Community Church while beginning a career with a computer programming company. The church began in 1999 with 49 people meeting in small groups in area homes. Today, 121 Community Church in Grapevine has three Sunday morning services.
After three years of working fulltime in the corporate world and leading worship only on the weekends, Johnson prayed for God's direction from a sense of call to fulltime ministry.
"It was a huge step of faith," he said. "I left the company I was working for in November 2002, and I began walking in God's will. If there is one word to proclaim what God has been throughout the course of my life, it is 'faithful.' God rewards His children greatly for listening to Him and following His will and not our own. He will always provide, and that has been amazing to experience."
As God continued opening doors for Johnson, it led to the production of a worship CD, "Shaken." Johnson wrote the title song as an expression of his desire that people become so shaken by God's love they can't help but be moved to the next step in their walk with Him.
"My prayer is wherever God leads, I would be able to look back and say that he used my life to make His name known," Johnson said. "I am thankful every day for where God has brought me and for the opportunities to lead worship. I pray that the music I make promotes the Kingdom, changes lives and leads people to a deeper love of our Creator and our Savior."


Leann Callaway is a freelance writer in Irving, Texas.
© 2005 Southern Baptist Convention, Baptist Press.  All rights reserved.  Used with permission.