14-Year-Old Plays Guitar And Sings Dolly Parton Classic 'I Will Always Love You'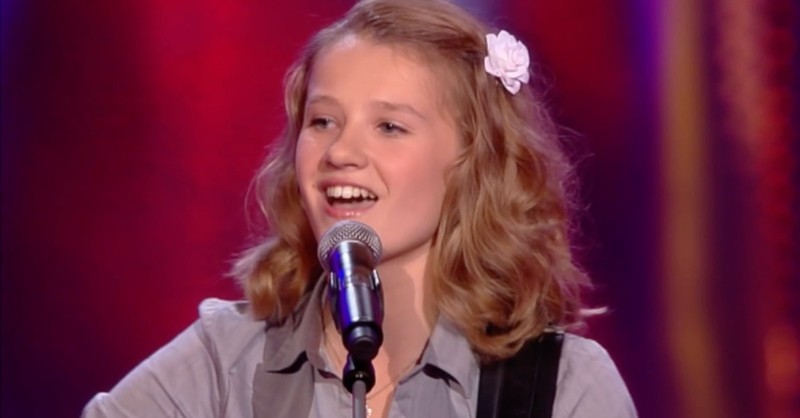 "I hope life treats you kind and I hope that you have all
That you ever dreamed of, I wish you joy and I wish you happiness
But above all this, I wish you love, and I love you will always love you
I, I will always, always love you, I will always love you, I will always love you"
Laura Van Kaam definitely brought all the emotions with her rendition of 'I Will Always Love You.' And it is clear that this Dolly Parton classic struck a chord with every single judge.
Just a few seconds into her audition, all the judges quickly pressed their buttons to turn their chairs around. By the looks on their faces, they are so fond of Laura's performance and impressed by her talent.
What a sweet performance by this wonderfully talented 14-year-old!
The song 'I Will Always Love You' by Dolly Parton was written and recorded in 1973. And it was released in 1974 as a single. The song was written as a farewell to Dolly's former partner and mentor of seven years, Porter Wagoner, following Dolly's decision to leave The Porter Wagoner Show and pursue a solo career.
The song has continued to be popular through all these years, and it is great to see a younger generation have an appreciation for the song as well.
We hope that you enjoyed this audition on The Voice Kids and it was able to bring a smile to your face!
Zephaniah 3:17
The Lord your God is in your midst, a mighty one who will save; he will rejoice over you with gladness; he will quiet you by his love; he will exult over you with loud singing.
Credit: Godtube
Source: The Voice Kids