'You Are The Reason' Mother-Daughter Duet to Calum Scott Hit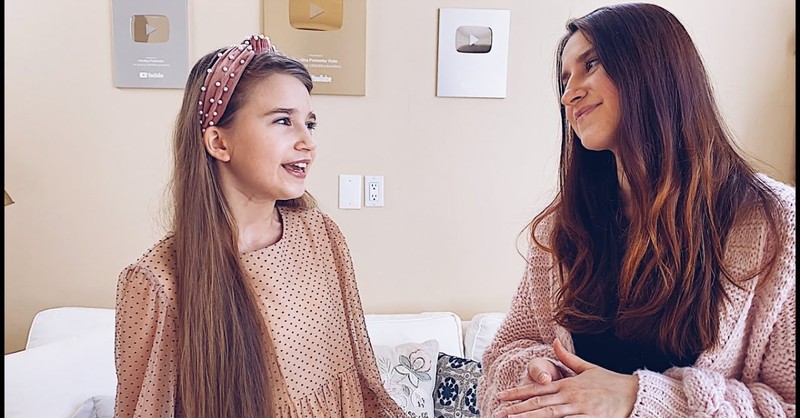 Listen to this beautiful mother-daughter duet to the popular hit 'You Are The Reason' by Calum Scott.
"There goes my heart beating, 'cause you are the reason, I'm losing my sleep
Please come back now, there goes my mind racing, and you are the reason
That I'm still breathing, I'm hopeless now, I'd climb every mountain
And swim every ocean, just to be with you, and fix what I've broken
Oh, 'cause I need you to see, that you are the reason"
Karolina Protsenko is the 12-year old that is singing in this video with her mother. And both of them are so talented! They have such lovely voices and they harmonize so well together.
Musical talent definitely runs in this family. Karolina not only sings, but she is a magnificent violinist. Many of her videos of her playing the violin are popular online, and she has many fans all over the world.
"This is truly inspiring, Karolina. You and your mommy sound amazing," writes one of her fans on YouTube after watching the video. "Thank you so much for this beautiful song."
"Aren't they so talented. They both sing like angels. Karolina proves how much love and kindness she has in her heart every day. All her music spreads love and kindness," comments another person online. "I always smile when I hear her music."
At the end of this wonderful and sweet mother-daughter duet, the two of them embrace in a hug. Nothing like the bond between a mother and her daughter!
We hope that you enjoyed watching this video and it was able to bring a smile to your face today!
1 John 4:7-8 Dear friends, let us love one another, for love comes from God. Everyone who loves has been born of God and knows God. Whoever does not love does not know God, because God is love.
Photo Credit: ©Godtube