'You Raise Me Up' Performance On The Voice Kids Brings 1 Judge To Tears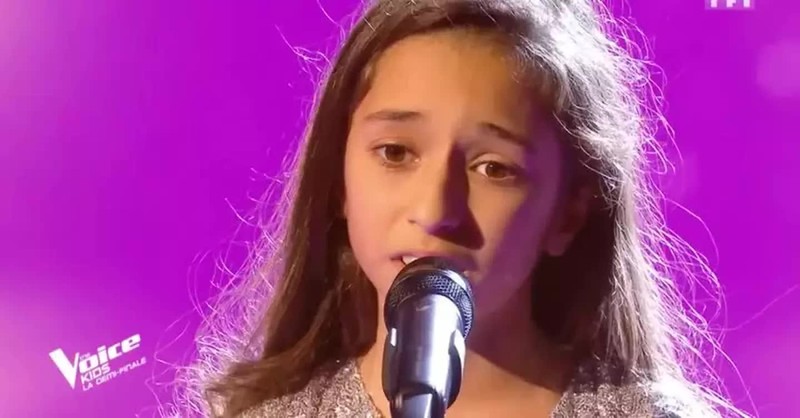 Music has a way of moving our souls. It can touch the deepest parts of us, especially songs about God lifting us up. This young girl, Rebecca, moved an entire audience to tears, including the judges on "The Voice: Kids."
The show features blind auditions of aspiring singers that have a passion for music and performing and go through several performances to reach the finale to see who gets to take home the title of being the best. In fact, the show is global. It is in the United States, Australia, the United Kingdom, and France which is where Rebbeca is from.
Rebecca came out onto the stage in a sparkly dress, carrying her violin. She is nervous at first but as she begins to sing, the crowd hushes in awe of her vocal talents. When she belts the chorus line of Josh Groban's song, You Raise Me Up, the crowd goes wild.
When I am down, and, oh, my soul, so weary
When troubles come, and my heart burdened be
Then, I am still and wait here in the silence
Until you come and sit awhile with me
Soon, a choir joins in to add to the magnificence of the moment and Rebbeca sings with confidence. By the finale of the song, she had the judges on their feet and in tears. Be on the lookout for Rebecca, she is definitely going places with her talents. Check out the video below, but grab a tissue first. And then share it with someone who needs to be inspired.
He brought me up also out of a horrible pit, out of the miry clay. He set my feet on a rock, and gave me a firm place to stand. Psalm 40:2
Credit: Godtube
Source: The Voice Kids France