After the Oscars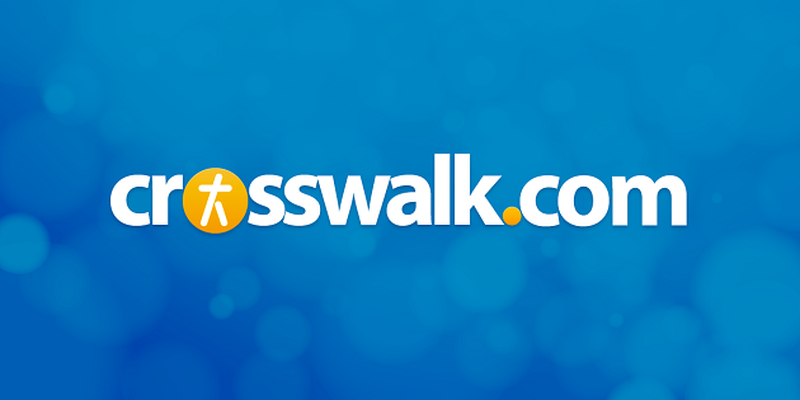 2012 was a good year for movies. Not only did the summer deliver a horde of action-ready blockbusters, but when time came to break out the films of a finer quality, audiences found a lot more to enjoy than they expected. With so many great movies in the running for Best Picture, I was naturally excited when I tuned in to the Oscars to find out who the winners were. Overall, I'd have to say I was a bit disappointed with how things turned out, but that's not to say the show didn't have its moments. Here is what I considered the best and worst moments of the 2013 Academy Awards.
The Bad
Host Seth MacFarlane

To be fair, the latest Oscar host had some genuinely clever bits. His Sound of Music prank on Christopher Plummer was a notable highlight, and he exuded all the charm, energy, and tenacity needed in a great host. Unfortunately, when you ask the mind behind Family Guy to host something like the Academy Awards, you know exactly what you're going to get. From an opening song about boobs, to a veiled joke about domestic abuse, MacFarland pushed the envelope too far, too often. No doubt he was a hit with the average viewer, but personally, I was hoping for a little more class.
Best Animated Picture
The biggest disappointment for me, personally, was the handling of this year's Best Animated Feature. Everything, from the selection of films, to the presentation of the award, felt like it was treated with complete and utter apathy. Solid movies like The Secret World of Arrietty and the visually ambitious Rise of The Guardians weren't even considered, while dark horses Frankenweenie, ParaNorman, and Pirates! were chosen only to languish in the shadows of Disney and Pixar. Ultimately, Brave took home the award and that was that. Still, it almost felt like the Academy was just giving this one away.
The Bond Tribute
It's been a good year for Ian Fleming's British superspy. The Bond franchise celebrated its 50th anniversary, had a box office blockbuster, and won its first academy award since 1965. So it was a little underwhelming when the Oscar's tribute to the film icon amounted to a jumble of random clips and a performance of "Goldfinger". Shirley Bassey belted the song with style, but it wasn't enough to stop this mission from ending in failure.
Bill Westenhofer
It's always unsettling to watch someone get played out of their acceptance speech, but this year's Oscars took the practice to a whole new level. Easily one of the most cringe-worthy moments of the show happened when Life of Pi's Bill Westenhofer came onstage to receive his award for Best Visual Effects. Audiences watched in disbelief, as the VFX supervisor's thank you speech suddenly morphed into a restrained tirade about the collapse of his studio and the resulting red carpet protests. To add awkward-insult to awkward-injury, he was subsequently played offstage to the theme of Jaws. Nothing short of a real shark attack could have been a bigger disaster.
Best Picture
I'll admit, with this one I'm just being picky, but I don't believe Argo deserved to go home with the Oscar for Best Picture. That's not to say it wasn't a great movie, it made Crosswalk.com's Top 10 for a reason, but to me, Ben Affleck's historical homage always felt more like a summer blockbuster than a Best Picture contender. Maybe it's because I'm personally more drawn to movies that take risks and show ambition, or that when placed in the company of films like Lincoln, Les Mis, Zero Dark Thirty, and Beasts of the Southern Wilds, Argo never really stood out. Either way, the Academy has spoken, and viewers can take it for what it is.
The Good
It's A Tie
It's very rare that you ever see a tie at something like The Oscars. Best Sound Editing might not be the most popular award at the show, but it was still stunning to watch contenders Zero Dark Thirty and Skyfall end in a stalemate. For those Oscar historians out there, and those who love a bit of trivia, the last time the Oscars had a tie was in 1995. Not something to sneeze at, that's for sure.
The Fall of Jennifer Lawrence
Nothing tells you about a person quite like how they handle embarrassment. The winner of Best Actress suffered an unfortunate stumble while on her way to collect her award. In true Hollywood fashion though, she dusted herself off, accepted the award with style, and even poked a little fun at herself during her acceptance speech. Well played Miss Lawrence, well played.
The Musical Montage
Sure, there were some slipups in this glamorous musical. The Chicago number was a bit muddled, and the cast of Les Miz was unevenly mic'd and out of costume. Despite all that, the music itself was nothing short of spectacular. From the booming anthems of Les Miserables, to the triumphant return of Jennifer Hudson and her rendition of "And I Am Telling You", this was one of the Oscars more impressive moments.
Anne Hathaway and Daniel Day-Lewis
Both the actor and the actress took home well-deserved Oscar gold for their performances in Lincoln and Les Miz respectively. Hathaway in particular faced some stiff competition from veteran actresses like Amy Adams and Sally Field. In the end though, it was good to see credit go where credit was due. Daniel Day-Lewis perfectly captured the flaws and virtues of America's late president, while Hathaway's heartbreaking portrayal of Fantine was one of Les Miz finer moments.
Best Original Song
From the beginning, there was little doubt the English bombshell would be taking home the award for Best Original Song. But just in case there was any doubt, Adele's haunting rendition of "Skyfall" was a quick reminder of why she deserved Oscar gold. What's more, the dynamic diva's emotional acceptance speech was surprisingly heartfelt. Here's to you, Adele.
So there you have it, the highlights (and lowlights) of the 2013 Academy Awards. Check out below for a full list of this year's winners.
Best Picture – Argo
Best Actor - Daniel Day-Lewis, Lincoln
Best Actress - Jennifer Lawrence, Silver Linings Playbook
Supporting Actor- Christoph Waltz, Django Unchained
Supporting Actress- Anne Hathaway, Les Misérables
Director- Ang Lee, Life of Pi
Animated Feature – Brave
Foreign Language Film - Amour, Austria
Adapted Screenplay – Argo, Chris Terrio
Original Screenplay, Django Unchained, Quentin Tarrantino
Original Song – Skyfall by Adele Adkins and Paul Epworth
Original Score - Mychael Danna, Life of Pi
Visual Effects - Life of Pi
Makeup and hairstyling - Les Misérables
Cinematography- Claudio Miranda, Life of Pi
Costume Design- Jacqueline Durran, Anna Karenina
Documentary - Searching for Sugar Man
Documentary Short – Inocente
Animated Short – Paperman
Live Action – Curfew
Film Editing - William Goldenberg, Argo
Sound Mixing - Les Misérables
Sound Editing - Skyfall & Zero Dark Thirty Tie
Production Design - Lincoln
*This Article First Published 2/25/2013