'Dry Bar Comedy': The Clean Stand-Up Comedy that's More Popular than Comedy Central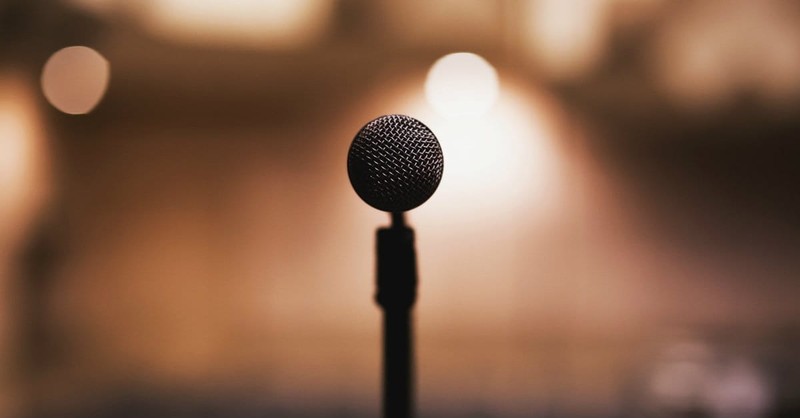 The fastest-growing stand-up comedy in America isn't from Netflix, Amazon Prime or Comedy Central.
It's from VidAngel, which launched a clean stand-up comedy show in 2017 known as Dry Bar Comedy and is now getting 20 million views a week on all social media platforms.
Photo Credit: Pexels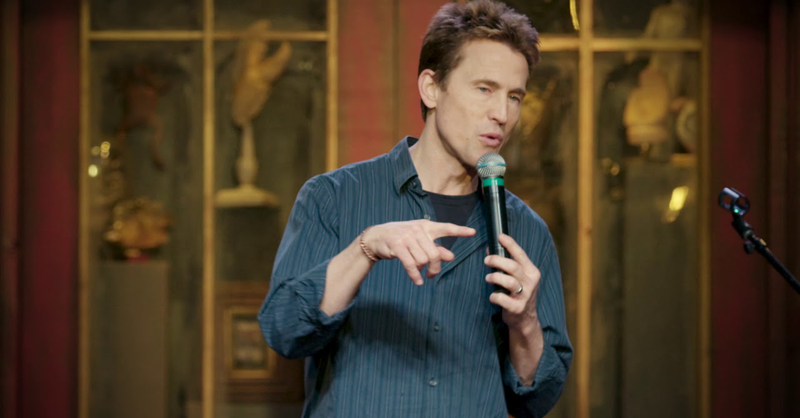 A New Kind of Comedy
It's stand-up comedy with no coarse language and no bawdy jokes. In other words, it's stand-up comedy the whole family can watch.
Dry Bar Comedy's popularity has surprised nearly everyone involved.
"This is a huge market that's unserved," VidAngel co-founder Jeffrey Harmon told Crosswalk.
Full shows can be watched on VidAngel's subscription platform (VidAngel.com), although clips are available on YouTube, Facebook, Twitter or Instagram.
More than 150 comedians have been recorded performing their routine in front of a live audience. For some, it's been career-changing.
"We've had comedians that have actually shifted their entire career now where they're saying, 'I didn't know I could actually make a market for myself and in a clean world,'" Harmon said. "We've had at least a dozen say their show [for Dry Bar Comedy] was the single best show of their career."
But Harmon is quick to add: It's not just clean. It's funny. It's common for a single Facebook clip to garner millions of views, thousands of shares and hundreds of comments.
"It's so funny, you don't even realize it's clean," he said.
Here are four things you should know about Dry Bar Comedy:
Photo credit: Dry Bar Comedy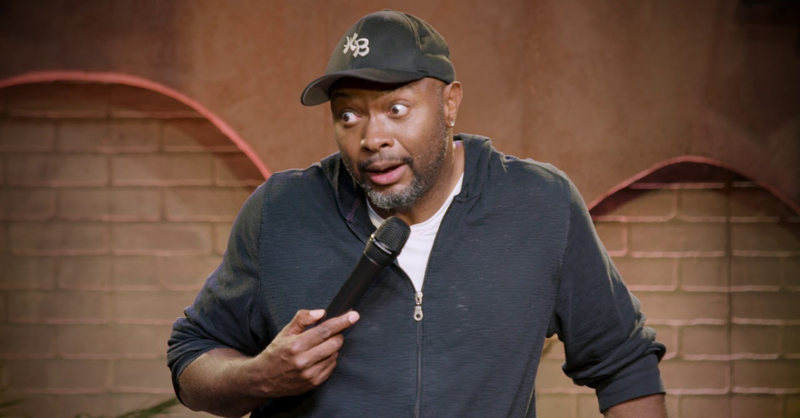 1. It's Given Families What They Want
A Utah filmmaker, Isaac Halasima, noticed the popularity of Netflix's stand-up comedy and suggested to VidAngel's founders that they launch their own stand-up comedy but with a clean, family-friendly twist.
Many families, Halasima believed, would watch comedy if it were void of the bad language and low-brow jokes.
Halasima's idea came at a good time; VidAngel was looking for more original content. The company is better known for its filtering service that allows families to skip objectionable content in movies and television shows.
"[Halasima] was talking about filming, say, two specials with really good comedians. And we came back to him and said, 'How about we film 50?'" Harmon said.
Photo credit: Dry Bar Comedy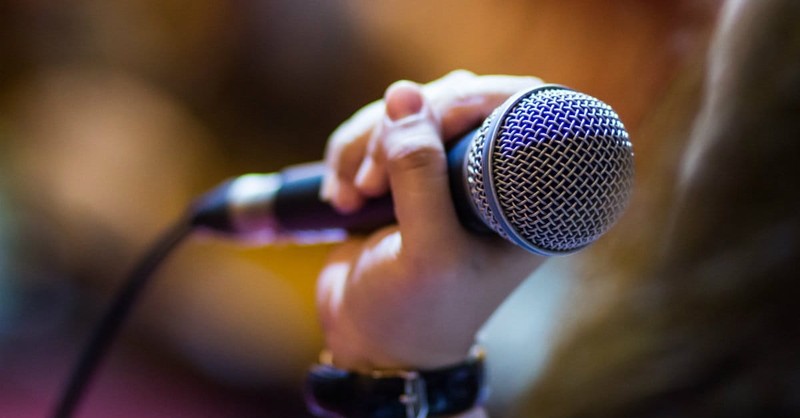 2. It Has a Bigger Social Footprint Than Comedy Central Stand-Up
Dry Bar Comedy has 3.7 million fans on Facebook to Comedy Central Stand-Up's 2.8 million. Its YouTube presence is bigger, too, with 330,000 subscribers to Comedy Central Stand-Up's 96,000.
"We think Dry Bar can become the biggest in stand-up comedy," Harmon said.
Some of the world's most popular comedians—such as Brian Regan, Jim Gaffigan and Jerry Seinfeld—are known for their clean routines, he noted. Harmon believes there is a huge market for clean comedy that parents can watch with their children.
"It's proving to be true right now by how big we're getting," Harmon said.
Many families, he added, have shied away from stand-up comedy due to its historically bawdy nature.
"If you create comedy that those people can actually trust, then you create this big market," Harmon said. "It's basically what Disney's done with film." 
Photo credit: ©Thinkstock/boygovideo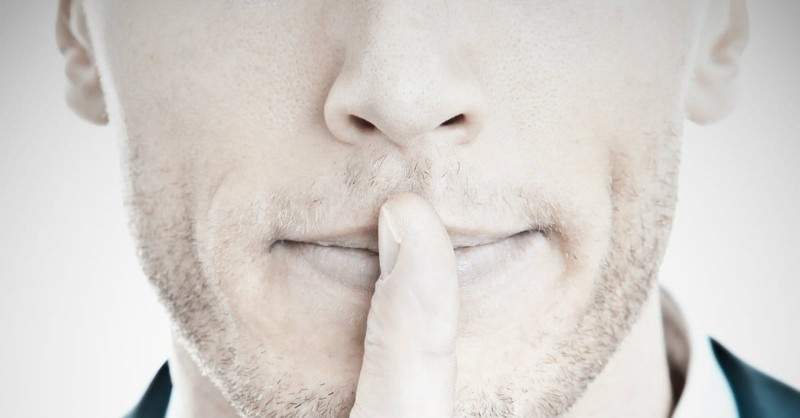 3. Comedians Get Paid More if Viewers Don't Filter Them
Comedians, Harmon said, are notoriously "countercultural" and "difficult to try to control." VidAngel, though, gave them an incentive to clean up their act: money.
"We'd say, you can do whatever you want, but our audience can filter your jokes. And the more you get filtered, the lower your score will be," Harmon said. "The higher your score is, the more you get paid in royalties. It created a monetary feedback loop."
The result: Most of the routines are nearly 100 percent clean. Only a few of them contain one or two words that might offend some viewers, although the language can be filtered out through the VidAngel platform.
The comedians know the audience tends to be more conservative.
"In the comedy world, these comedians are considered clean," Harmon said. "But to our audience, they're not considered clean."
More than 150 comedians have been filmed. VidAngel is shooting a new round of comedians in January.
"We've filmed these 150 shows without a single complaint from comedians. They're totally on board," Harmon said.
Photo credit: ©Thinkstock/RynioProductions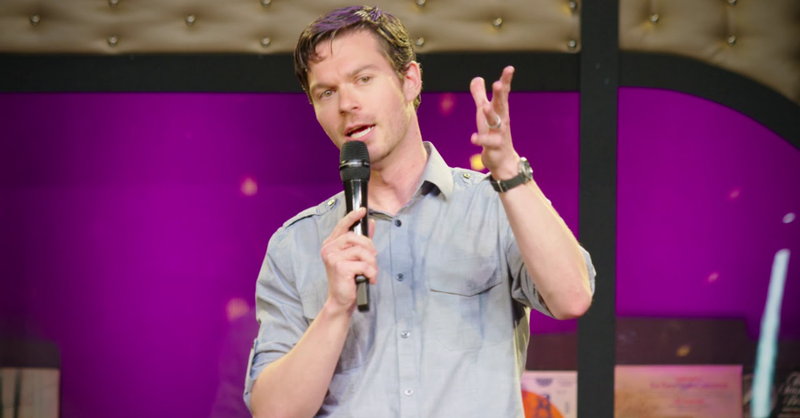 4. It Sparked a Clean Comedy Tour
Dry Bar Comedy's specials and social media videos have been so popular that VidAngel launched a comedy tour.
Among the stops in 2019 are in California, Texas, Florida, Connecticut, New Jersey and Utah. Comedy clubs and churches typically host the event.
The tour, Harmon said, has been a "huge success."
"We're getting regular emails from people saying that it was the best date night of their married lives," he said.

Michael Foust is a freelance writer. Visit his blog, MichaelFoust.com.
Photo credit: Dry Bar Comedy 
---