Fall TV First Impressions: Fox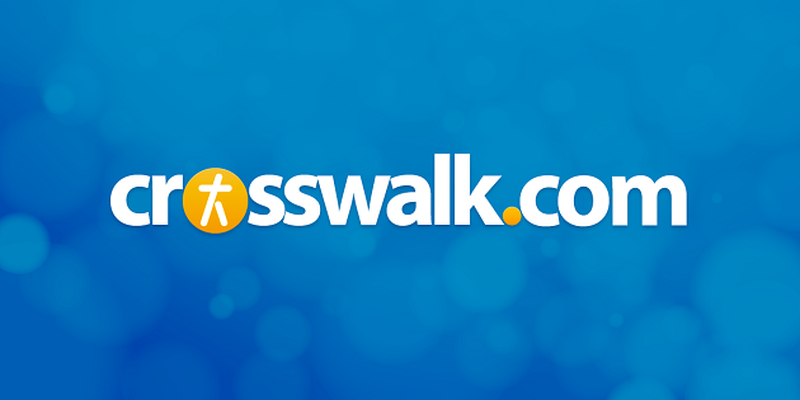 Though Fox's upcoming fall programs can't be considered Christian by a long stretch, it's likely the network will see an uptick in faith-based viewers. Early summaries and trailer clips reveal content many Christians are interested in discussing. How do we handle suffering? Can you really build a perfect society? What was Batman like as a teenager?
Here are the new series premiering this fall on Fox.

Gotham
Probably the most anticipated new show of the fall, Gotham takes viewers on a journey into DC Comic's infamous city. The twist? It begins at a time before Batman, when Bruce Wayne was just a scared, orphaned boy, and most of his rouges gallery were still low-level thugs. Instead, the show will focus on a young Jim Gordon (played here by Benjamin McKenzie) as he navigates the underworld of early Gotham. During his investigations the detective forms an unlikely friendship with Bruce, one that will set him on the path to becoming the Dark Knight.
First Impressions: A Batman series with no Batman? Talk about risky. Gotham could easily be this season's biggest flop or greatest hit, but it's too soon to tell which. As for Christian viewers, Batman has always been one of the darker superheroes in comics, but if they didn't take issue with the recent movies they probably won't mind Gotham.
The Red Band Society
The Red Band Society can only be described as bittersweet. Based on a Catalan series of the same name, the show takes place in a hospital where several teenaged patients attempt to live their lives despite battling cancer, anorexia, and heart problems. In the end, they form a unique bond of friendship that's symbolized by their medical bracelets. The Red Band Society mixes heavy emotion with a playful artistic touch, like making the narrator a ten-year-old coma patient. Casting Oscar-winner, Octavia Spencer (The Help), as a no-nonsense nurse wasn't a bad call either.
First Impressions: The Red Band Society will be a hard show for Christians to watch, but it looks like one worth pursuing. Like The Fault in Our Stars, the story refuses to accept fake emotions, false hope, and spiritual clichés. Rather, the characters embrace the reality of their suffering, leading to many great questions about life, love, and faith.
Watch the trailer for The Red Band Society

Utopia
Reality shows are fickle creatures, but Fox seems to believe this latest entry has the potential for great things. In Utopia, 15 everyday Americans will spend an entire year in an isolated, undeveloped setting, to see if they can build the perfect civilization. Will the result be enlightened peace or utter chaos? Given what we know about human nature (and reality TV), I suspect the latter.
First Impressions: One of the ideas Utopia hopes to study is religion, and the trailer shows a Muslim, a Christian, and an Atheist among the shows contenders. Monogamy seems to be up for debate as well. Utopia could prove an interesting study for Christian theologians, while also serving as a stark commentary on our fallen world.
Gracepoint
In Gracepoint, a peaceful seaside town is rocked by the sudden and brutal murder of a young boy. As police converge on the scene, old secrets are unearthed, and friends slowly become enemies. Though a number of characters will serve to advance the story's plot, the main focus appears to be on former Dr. Who incarnation, David Tennant, and Breaking Bad's Anna Gunn as the detectives investigating the case. Will they find the person responsible, or will their own shortcomings destroy any chance of getting justice?
First Impressions: From the look of things, Gracepoint subscribes to the new trend of having a single murder cover the entire season. This is unlikely to work in the show's favor since most audiences prefer a procedural crime drama to an episodic one. As for Christians, the nature of the show will obviously be a problem. Personal discernment may be required on this one.
Watch the trailer for Gracepoint

Mulaney
Emmy Award-winning writer and comedian John Mulaney stars in this self-titled new series about a young man trying to make it big in the world of comedy. While searching for his big break, Mulaney manages to hook the job of his dreams working for TV icon, Lou Cannon (Martin Short). His enthusiasm is short lived though, when Cannon proves to be a nightmare of a boss. Further complicating matters are the attitudes of Mulaney's friends, Jane (SNL's Nasim Pedrad) and MOTIF (Seaton Smith), who are facing their own problems. Together, they bring a crazy brand of laughter and insight to the world at large.
First Impressions: Mulaney looks like it's trying to recapture the magic of Seinfeld, even going so far as to mix ensemble comedy with the actors own stand-up performances. The show certainly has plenty of talent, and Mulaney himself doesn't lack for charisma, but those are some pretty big shoes to fill. Christian viewers will note that Mulaney was raised Catholic, but it's uncertain how much that will play into the show overall.
*Published 6/24/2014