Fall TV First Impressions: NBC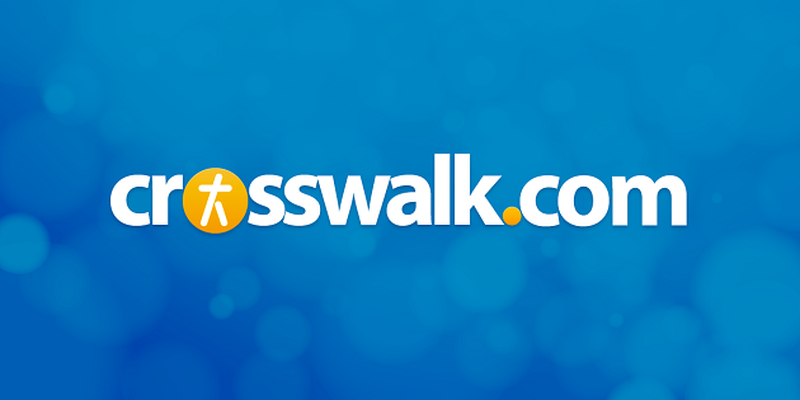 NBC has been struggling to draw viewers since it lost its golden hour of comedy on Thursday nights. However, it looks like the network plans to shake things up by introducing a more balanced approach to its programming this fall. With several dramas and only a handful of new comedies, will NBC reclaim its foothold among viewers? Let's take a look and see.
State of Affairs
Katherine Heigl returns to TV as Charleston "Charlie" Tucker, a CIA analyst tasked with assembling the President's Daily Briefing on national security. While considered an expert in her professional life, Tucker's personal life is a complete wreck. This is largely due to the murder of her husband, an international aid worker who also happened to be the president's son. Now both women must put their differences aside and learn to work together if they hope to find and punish those responsible.
First Impressions: Recent years have not been kind to Heigl. Her Box Office performance has been pretty poor (one film was even voted "Worst Movie of the Year" by a Crosswalk editor), and State of Affairs doesn't look that promising either. Can any viewer really picture her as a high ranking, CIA analyst? State of Affairs won't win any points with Christian audiences either, since Tucker's grieving process seems to include a lot of anonymous sex.
Watch the trailer for State of Affairs

The Mysteries of Laura
Next in NBC's "independent women" lineup is The Mysteries of Laura, which stars Debra Messing. Billed as a dramedy, the show chronicles the life of homicide detective and divorced, single-mom, Laura Diamond. While she may be good at busting bad guys and solving crimes, Laura is less successful when it comes to managing her precocious twin boys and her lazy ex-husband. One thing's for sure though, she'll bring her own brand of motherly wisdom to whatever odd-ball crime scene she frequents.
First impressions: Christians will no doubt be upset to find another broken family on television, but aside from that bump in the road the rest of the show looks light and funny. With a little luck and some capable acting, The Mysteries of Laura might just survive the investigation.
Watch the trailer for The Mysteries of Laura

Marry Me
In Marry Me, one longtime couple's relationship is turned upside-down when Jake (Ken Marino) accidentally botches his marriage proposal to Annie (Casey Wilson). Now after six years of dating, the pair must decide whether they're really meant to be together or if it's high time they called it quits. This madcap comedy is brought to you by Happy Endings creator, David Caspe, and stars two of the best character actors in the business. Marry Me promises plenty of laughs on the road to the altar, but can it sustain them?
First impressions: Six years!? For heaven's sake, just tie the knot already! Something tells me Christian viewers will feel the same way.
Watch the trailer for Marry Me

Bad Judge
Rebecca Wright lives her life on the edge. When she's not hooking up with a new boyfriend, or out partying all night with the members of her band, she's…serving as a judge? It turns out Rebecca (played here by Kate Walsh) also has a reputation for being a tough-as-nails- judge in the Los Angeles County Circuit Court. Yet her life falls into even further disarray when she meets Robby Shoemaker, an eight-year-old boy whose parents she put behind bars. Will this event change Rebecca for the better? Probably not.
First Impressions: We the jury find this show guilty of bad acting, stale tropes, and an implausible premise! Christian viewers are unlikely to appeal.
Watch the trailer for Bad Judge

A to Z
A to Z chronicles the story of Andrew (Ben Feldman) and Zelda (Cristin Milioti), a young couple in the early stages of their relationship. Andrew works for an internet dating company and dreams of meeting the prefect girl, while Zelda is a rebellious lawyer with a no-nonsense attitude. When the two of them meet by accident, they suddenly find themselves falling for each other. From there, the show follows along as their romance unfolds.
First Impressions: A to Z might just be the new show Christian viewers are looking for. It's sweet but not overly sexual, and funny without being vulgar. Most of all, the trailer implies the couple is more interested in cultivating a real relationship rather than just tearing each other's cloths off. It's not often you see something like this on TV.
Constantine
Based on the D.C comic of the same name, this show follows the exploits of John Constantine (Matt Ryan), an occult detective and supernatural con artist. When dark forces from the "Other Side" start to wreak havoc on the world, Constantine finds himself drawn into a battle of good vs. evil. Though initially tempted to turn away, the spiritual sleuth changes his mind when he learns he may be able to save the soul of a young girl he failed many years ago.
First Impressions: Constantine is too deeply steeped in witchcraft and demonic themes for any Christian to even consider watching it. Most likely it'll become the go-to show for comic readers and Supernatural fans.
Watch the trailer for Constantine
*Published 5/28/2014