20 Inspirational Quotes from Joanna Gaines about God and Family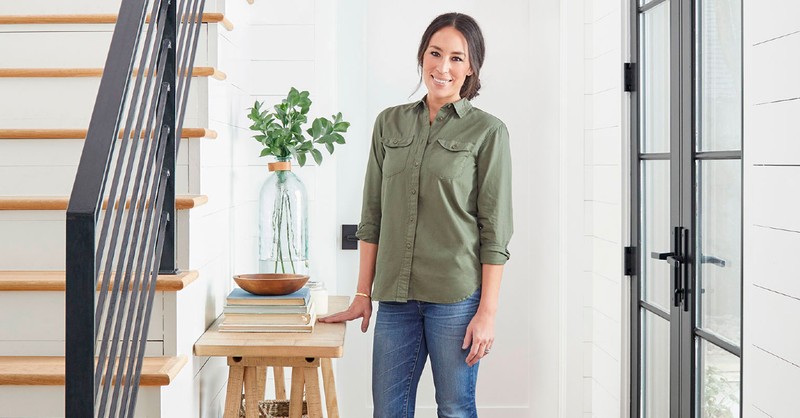 My kids and I smiled as we snapped a photo under the "Miles to Magnolia," before heading into the store at the Silos in Waco, Texas. It was surreal to be here because of how inspirational the Gaines couple have been to us.
We wandered into the store where every view was packed with books, décor, dishware, pillows and more. It was a dream just to stand in the middle of the Silos as I thought of how Joanna Gaines' quiet walk with God birthed all of this.
Joanna's Story
Well known for her taste, vision, and design on the HGTV's hit show, "Fixer Upper," Joanna had a long conversation with God in the very beginning of her career. She had actually opened up a little shop, Magnolia Market in 2003 but she sensed God telling her to close it and focus on her family after birthing the first two of their children.
How did she come up with the name Magnolia for her store? On one of the many episodes, Chip tells his kids, "You know what's interesting about a magnolia tree?" he asked his kids after they planted one together. "One of mama and I's first dates, I climbed up a magnolia tree and I pulled her off a magnolia bloom and I gave it to her."
Back to the storyline--at first Jo was heartbroken when she obeyed God's leading and shut down her small store to focus on motherhood instead. However, she trusted God would fulfill her dreams at the right time.
Later in 2014, she and Chip opened Magnolia Market in 2014. "I remember the last day. We're were closing the shop down, I'm crying because it feels like the end of a dream. And I hear God say to me very clearly, 'Joanna if you trust me with your dreams, I'm going to take Magnolia father than you ever dreamed.'"
She also remembers God telling her, "'Joanna, you're going to have a platform one day.' And I remember thinking, what does that even mean?" Jo went on to stay at home with her children for the first few years of their lives while helping Chip with design aspects of his home construction business.
Together they have five children, Drake, Ella, Duke, Emmie, and Crew. The couple raises their kids on their 40-acre farm the old-fashioned way.
First of all, the children's time on technology is limited. According to Joanna, limiting the children's time on technology has helped them grow creatively. She told Southern Living magazine, "Our rule for the iPad is that the kids can use it a certain amount of time every other day… It's funny when I say, 'No iPad games,' and then see the things they create and invent on their own. I'm like: 'That! That's the stuff right there, kids."
She wrote in her book, Magnolia, "But something began tugging at my heart, and I began feeling a pull toward reopening Magnolia Market. So in May of 2014, we pulled the trigger, and the Little Shop on Bosque reopened for business."
The couple became a household name around that time after they started remodeling homes together as Jo put her journalism skills to use creating a blog and posted her designs online.
As God continued to author their story, an HGTV executive stumbled across her blog and invited the couple to star in their own show Fixer Upper. Before they started featuring on Fixer Upper, Joanna and Chip had renovated more than 100 homes.
Jo has claimed on several of the shows that her favorite home ever is the first house she and Chip renovated when they first got married. She commented "True happiness doesn't come form having more stuff, it comes from being happy with the things you have."
In 2018 the couple ended the show after 78 episodes and five seasons because of birthing new dreams and wanting to spend more time with their children. But don't worry, either in the fall of 2020 or in the spring of 2021, the couple will be returning to television with their own network.
Magnolia Network is a joint venture between the Gaines and DIY parent Discovery, which will rebrand DIY as Magnolia. The coronavirus-induced shutdown of television and film production has pushed back Magnolia's launch to a yet-to-be-determined date.
In the meantime, here are 20 quotes from Joanna Gaines to inspire fans to stay grounded in their faith, trust God and choose family over everything else.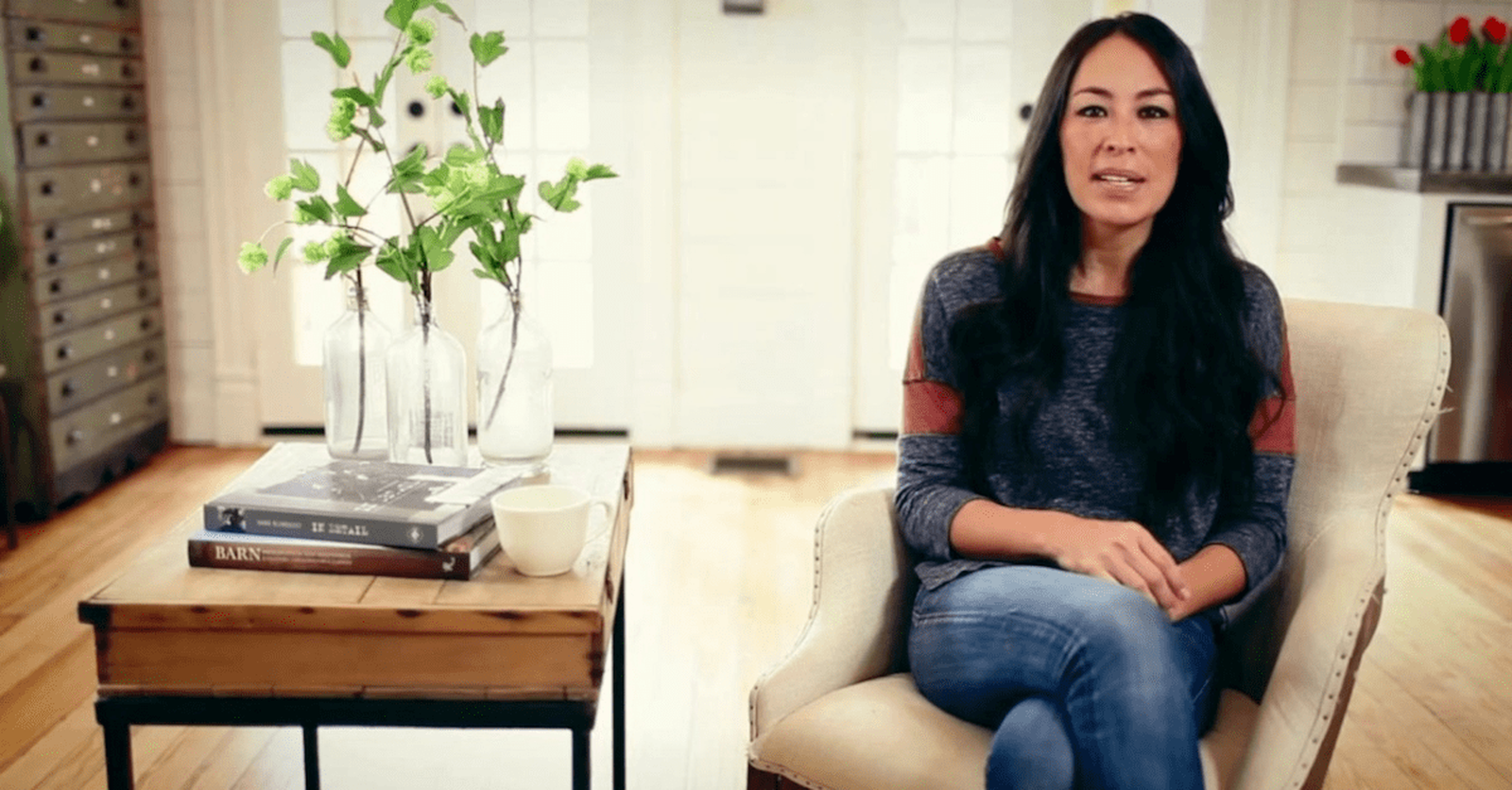 Photo Credit: Youtube/Baylor University
20 Joanna Gaines Quotes about Faith, Family, Marriage, Design and Dreams
1. "I had to learn that this whole God thing isn't just this big religion. It's really that He wants this relationship with us on a personal level."
2. "It is no easy thing to trust in God, to walk away from a career, to give it all up not knowing if you can ever get it back or even come close. But I did it. I heeded his voice, and somehow I found peace about it."
3. "A few years ago, I realized I was decorating and designing my house around what was beautiful rather than practical for my family. When I made that realization, everything kind of clicked for me. I started being intentional about designing spaces with my kids in mind rather than picture-perfect rooms."
4. "Even locked doors can be unlocked in time."
5. "Whether you are in an eight-hundred-square-foot home or living in a dream house on a lake, contentment is found on the way."
6. "Once I tune in to the fact that my family receives my cooking for them as an act of love - that it's actually something that makes them feel cared for - it shifts my entire perspective."
7. "In our house, dinner is synonymous with family time. Recently, it has felt like the best chance for all of us to really connect - something that I find myself wanting more of as my kids are getting older."
8. "I try my best to keep the house looking clean, but honestly, with four kids, you can find plenty of messes. I don't have a special technique other than I can't focus when the house is a wreck, so cleaning is therapeutic for me. That works in my favor sometimes."
9. "I love the smell of clean laundry. Working in the garden and getting my hands dirty. Doing the dishes. These are the things that make me feel normal."
10. "I think when people have the freedom to tell their own story rather than trying to be specific to a certain design or style, there's more freedom, and it ends up feeling more like home. Those spaces we see in magazines and on the Internet are beautiful, but if there's not that story there, then it's going to lack that feeling of home."
11. "At the core of the Magnolia brand is the desire to make homes beautiful but with a focus on family and practicality. We want to create spaces that families want to gather in."
12. "How many of us take the time to relive half a lifetime's worth of happy memories, cringeworthy failures, and unforgettable adventures together? How many of us get a chance to sit down and talk about the rough times we overcame in the past or to laugh about the stupid mistakes we made when we were young?"
13. "When you are married to a guy who takes chances every day, who loves risk and has great intuition and great business instincts - when you're married to someone like that who pushes you to dream big, you dream big."
14. "Marriage requires effort and time and talking and connecting. You have to maintain it."
15. "People might think Chip is just this goofy guy, and he is a goofy guy. But he's also the bravest person I know."
16. "Chip is the risk-taker. He's all about the big picture but with a get-it-done attitude, and sometimes I'd rather play it safe and really focus my energy on the details."
17. "I think when people have the freedom to tell their own story rather than trying to be specific to a certain design or style, there's more freedom, and it ends up feeling more like home. Those spaces we see in magazines and on the Internet are beautiful, but if there's not that story there, then it's going to lack that feeling of home."
18. "I don't think confidence has ever really been one of those things that came naturally for me. If people thought I was confident, it was really just the way I masked my insecurity, because I didn't want people to really get to know the real me."
19. "We both hope, with all of our hearts, that the people who read this book and watch our show and come to see what we're working on in Waco will take a chance to go after their dreams too. Because the key to everything Chip and I have learned in our life together so far seems to be pretty simple: Go and find what it is that inspires you, go and find what it is that you love, and go do that until it hurts"
20. "Don't quit, and don't give up. The reward is just around the corner. And in times of doubt or times of joy, listen for that still, small voice. Know that God has been there from the beginning—and he will be there until... The End."
Photo Courtesy: magnoliahomefurniture.com
---

Heather Riggleman is a believer, wife, mom, author, social media consultant, and full-time writer. She lives in Minden, Nebraska with her kids, high school sweetheart, and three cats who are her entourage around the homestead. She is a former award-winning journalist with over 2,000 articles published. She is full of grace and grit, raw honesty, and truly believes tacos can solve just about any situation. You can find her on GodUpdates, iBelieve, Crosswalk, Hello Darling, Focus On The Family, and in Brio Magazine. Connect with her at www.HeatherRiggleman.com or on Facebook.