6 New Family-Friendly Shows on Netflix, Disney Plus and Prime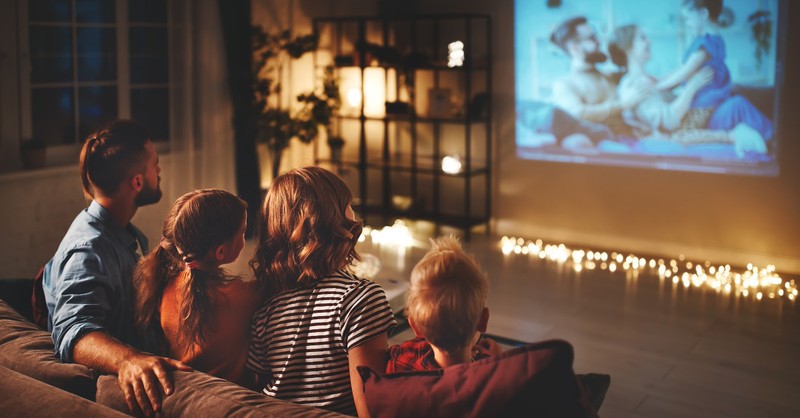 January is typically a bad month for movies. It's void of blockbusters, Oscar contenders and, well, anything worth watching.
That's not the case in the streaming world, though. 
This month, the various streaming platforms offer several (past) Oscar winners, a few kid-friendly films and even a pair of excellent documentaries. They feature names like Dick Van Dyke, Dennis Haysbert and Will Smith.
If snowy weather has forced you inside this month, or if you're simply wanting to relax on the couch with a bowl of popcorn, then try these six selections:
Photo courtesy: ©Getty Images/Evgenyatamanenko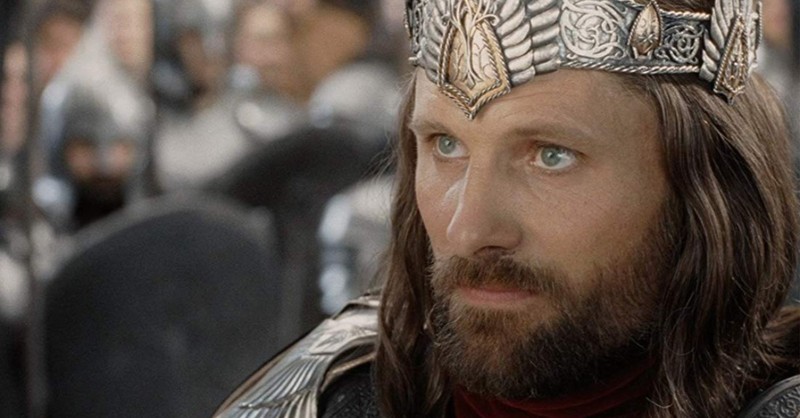 1. The Lord of the Rings series (Netflix)
Two Lord of the Rings movies join the Netflix platform this month: The Two Towers (2002) and The Return of the King (2003). (Sadly, The Fellowship of the Ring previously left Netflix.) Both were directed by Peter Jackson and were based on the epic fantasy novels by J. R. R. Tolkien about a powerful ring that falls into the hands of a hobbit named Frodo Baggins. He and his friends then set out to destroy it. The story includes Christian themes (sin, temptation and redemption), although the films aren't for small children. Both movies won multiple Oscars, with The Return of the King winning Best Picture. They're rated PG-13 for epic battle sequences and frightening images.
Photo courtesy: ©New Line Cinema
2. Inexplicable: How Christianity Spread to the Ends of the Earth (TBN)
It's an original six-part docuseries hosted by Golden Globe-nominated actor Dennis Haysbert (24, Breakthrough) that examines the social, economic and historical significance of Christianity on the world. The first episode focuses on the birth of Christianity. Other episodes look at Christianity's impact on Europe, Latin America, North America and Asia. The series includes scenic footage and interviews with historians. It can be streamed online for free at StateOfFaith.com
Photo courtesy: ©TBN
3. One Child Nation (Prime)
It's an award-winning expose of China's former One Child policy that limited most families to one child – and that led to the abandonment and deaths of countless baby girls. That's because Chinese culture has a strong preference for boys. The policy was enforced from 1979–2015, sparking a major demographic gender imbalance. (One man in the film says he helped rescue 10,000 abandoned baby girls who were then adopted out of the country.) It also led to government-approved forced abortions and sterilizations. Nanfu Wang, who grew up in China, directed the film. One Child Nation isn't for small children – adult content includes pictures of unborn babies, discussion of infanticide, and two f-words in subtitles – but for older family members, it's eye-opening. It joined the Prime lineup late last year.
Photo courtesy: ©Prime
4. Chitty Chitty Bang Bang (Netflix)
A widowed inventor named Caractacus Potts (Dick Van Dyke) takes his children and a wealthy woman, Truly Scrumptious (Sally Ann Howes), on a magical ride in his flying car to a far-off land. A musical, Chitty Chitty Bang Bang (1968) received an Oscar nomination for Best Original Song and two Golden Globe nominations for Best Original Song and Best Original Score. In the words of the trailer, it's the "most fantasmagorical musical entertainment in the history of everything." It's rated G and has a few frightening moments that could trouble small children. Jan. 1.
Photo courtesy: ©Warfield Productions
5. Aladdin (2019, Disney Plus)
A street urchin named Aladdin falls in love with a wealthy princess named Jasmine. Their romance is forbidden in her kingdom – by law, she's to marry only royalty – but a Genie helps the relationship succeed. This live-action Disney remake stars Naomi Scott (The 33) as Jasmine, Mena Massoud (Jack Ryan) as Aladdin, and Will Smith (Spies in Disguise) as Genie. Unlike the 1992 animated version, Jasmine's outfits in the 2019 film are much more family-friendly. Jan. 8.
Photo courtesy: ©Disney
6. The Repair Shop (Netflix)
Some of Britain's most skilled restoration experts repair family heirlooms, such as clocks, furniture and even a jukebox. The Repair Shop is a BBC reality series with a simple-yet-entertaining concept. We watch rusted and tattered items transformed into like-new treasures. We're also encouraged to re-use and repair our possessions rather than throw them away. It's one of my new favorite Netflix shows. The fact that it's set in a scenic British countryside doesn't hurt. It entered the Netflix lineup in recent weeks and is rated TV-PG.
Related:
The 12 Best Christian Movies of 2019
Michael Foust is a freelance writer. Visit his blog, MichaelFoust.com.
Photo courtesy: ©BBC
---