4 Things to Know about Season 2 of The Chosen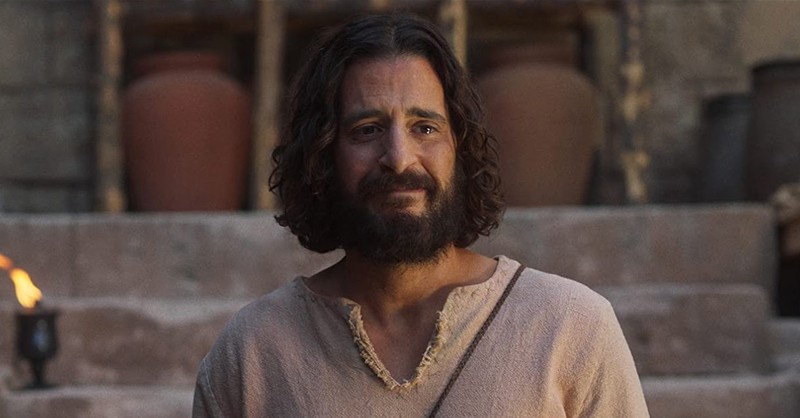 The first time someone encouraged me to watch The Chosen, I didn't.
Perhaps that's because I've watched so many faith-based films – make that, so many average faith-based films – that I didn't see the need to rush.
Eventually, though, I did watch a few episodes, and I understood my friend's excitement.
The Chosen, a TV-like series about Jesus and his disciples, is different from any Bible-based project I've watched. It also may be the best.
Launched in 2017 by what is now Angel Studios, it is the first multi-season television series about the life of Christ.
The first episode of Season 2 debuted on Easter weekend.
Here are four things you should know about Season 2: of The Chosen:
Photo courtesy: ©Angel Studios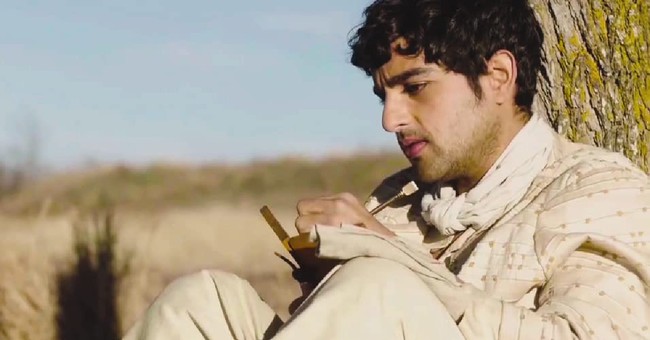 1. It's Still Marvelous
The Chosen just might be the best movie or television show about Jesus, ever. Part of that is due to the first-rate acting and the authentic-looking costumes and sets, but much of it is because of the script. Each episode aims for your heart. Each one feels as if it was made just for you. When the credits roll, you're left with a fresh perspective on the love, grace and mercy of Christ.
Each episode also focuses on the struggles of a single character, showing how Jesus impacted their life. The first episode of Season 2, for example, spotlighted James and John, the sons of Zebedee. At first, they struggle with their anger, but by the end, they are seeing there is a better way. The series takes some creative license yet stays true to the spirit of Scripture, basing each episode on or two biblical scenes.
One of the series' goals, Jenkins told Crosswalk, is to have the viewer feel as if when "these characters encounter Jesus, you feel like you're encountering Jesus."
Past movies about Jesus "sometimes skipped over the struggle part, the human part" of the disciples, Jenkins said. Too often, they lacked an emotional connection to the characters.
Asked what fans can expect in Season 2, Jenkins said, "Things get real now."
"It was all fun and games when the disciples were called to follow Jesus, and it's very exciting," Jenkins said, reflecting on Season 1. "But now they have to face what that means. As the fame of Jesus increases, so do the friends and enemies. We really explore the relationship dynamics, both good and bad. This season might not be as action-packed as the second half of Season 1, but it's deeper and more character-driven."
Jonathan Roumie, who plays Jesus, is outstanding in the role. But honestly, there is not a weak link in the cast.
Photo courtesy: ©Angel Studios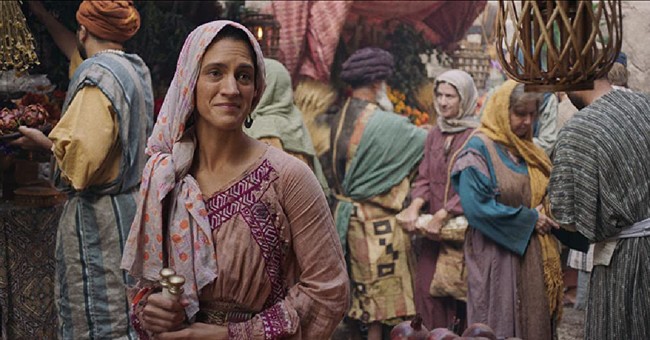 2. It's Still Crowdfunded
Seasons 1 and 2 were crowdfunded. This means the viewers – and not a Hollywood studio – paid for the production. Each season cost $10 million, with 75,346 people contributing to Season 1 and 125,346 people contributing to Season 2. The overwhelming majority of people (86 percent) who funded Season 1 turned around and funded Season 2 – which means they liked what they saw. Season 3, if you're curious, is already 12 percent funded.
"The Hollywood golden rule is he who has the gold makes the rules," Jenkins told Crosswalk. "And we believe that doing it this way has allowed us to control the content, and make sure that we're faithful to Scripture."
All total, seven seasons are planned.
Photo courtesy: ©Angel Studios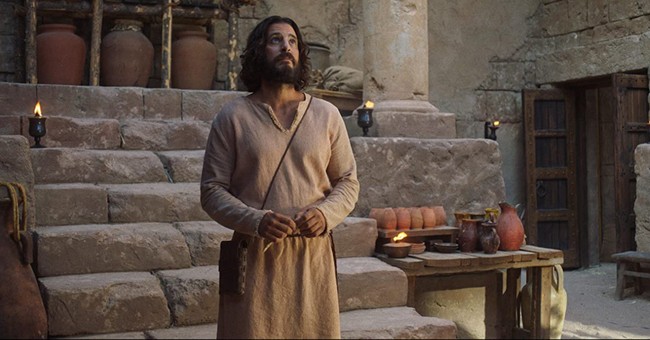 3. It's Mega-Popular
Angel Studios calls The Chosen the "largest crowdfunded media project in history." It's also one of the most popular streaming titles in the United States.
Several million people watched the first episode of Season 2, including 2 million on YouTube and 1 million on Facebook.
All total, the series has been streamed 117 million times since it debuted in 2017, according to data on The Chosen app.
It's a Bible-based series that has fans from all corners of Christianity. It even has drawn high praise from – can it be true?– those who typically hate Christian films. It has a perfect 100 percent rating from critics at Rotten Tomatoes and a 99 percent from Rotten Tomatoes fans (out of more than 7,000 votes).
"We work really hard to make it a good show first and foremost," Jenkins told Crosswalk when asked why The Chosenhas skyrocketed in popularity. "I'd like to think we've succeeded there, which ultimately allows the greatest story with the greatest man who ever lived to have even more impact."
Photo courtesy: ©Angel Studios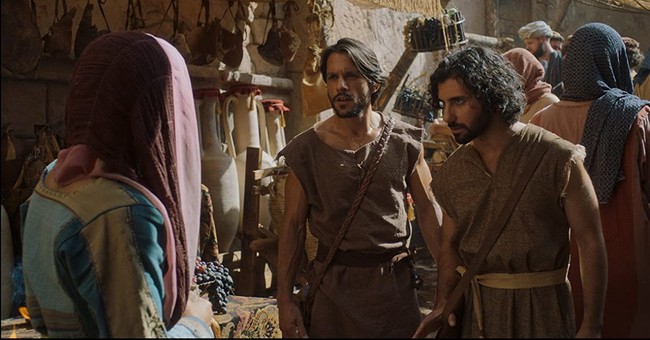 4. It's Free
Unlike streaming hits like The Crown (Netflix) or The Mandalorian (Disney Plus), The Chosen is free. But that doesn't mean you can't donate. After all, the entire series depends on it.
Each time you watch an episode on the app, you're given two choices: "Pay it Forward" and "Watch Now." If you click the latter choice, you're taken to your episode. But if you click on the former option, you're taken to a donation page. (You learn that a donation of $14.99, for example, will allow 10 other people around the world to watch an episode. It also will help create future seasons and will be used to translate the series into other languages.)
The more that people watch The Chosen for free, the more it generates in revenue.
Jenkins calls it "God's impossible math." But it works. Perhaps that's because fans of the series want Seasons 3-7 to be completed, as planned. Or maybe that's because the series is so powerful – and so well-done – that fans want others to see it, too.
Whatever the case, The Chosen continues to defy expectations by working outside of the typical Hollywood model.
With countless fans ready to keep it going, that likely won't change anytime soon.
Visit TheChosen.TV.
Photo courtesy: ©Angel Studios
---
Michael Foust has covered the intersection of faith and news for 20 years. His stories have appeared in Baptist Press, Christianity Today, The Christian Post, the Leaf-Chronicle, the Toronto Star and the Knoxville News-Sentinel.