Top 10 Marvelous Movie Moms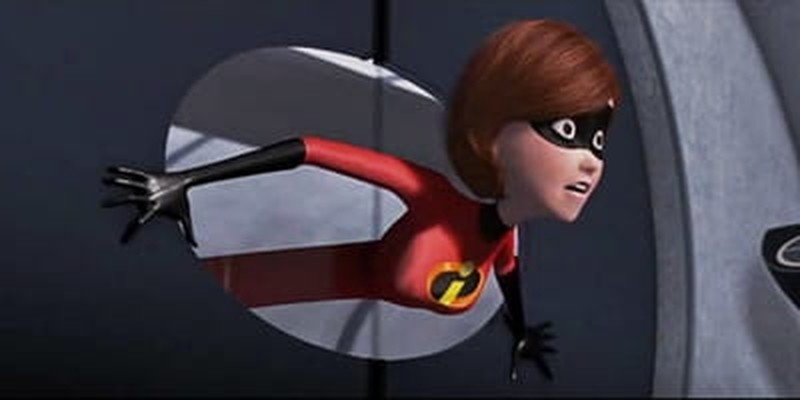 Although nearly everybody has a mother, decent moms are hard to come by in pop culture. From books, to movies, to television shows, mothers are too often showcased as wicked or domineering – if they're present at all. And while we love our orphaned heroes, there are a few noteworthy moms we just have to highlight in honor of Mother's Day.
Here, in no particular order, are our top ten inspirational mothers in film:
1. Sarabi (The Lion King)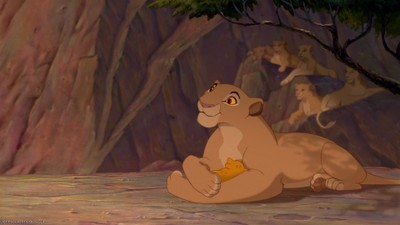 Sarabi may not be as famous as her mischievous cub Simba, or her husband the legendary father-figure King Mufasa, but this lioness is one of the strongest mothers in children's film. Voiced gracefully by actress Madge Sinclair, the matriarch is proud, noble, and fiercely protective of her family. From her tender banter with young Simba, to her willingness to resist the evil usurper Scar, to her vulnerability and emotional honesty in front of her sisters and children, Sarabi is an inspiring mom in a Disney canon mostly devoid of maternal influence.
2. Queen Elinor (Brave)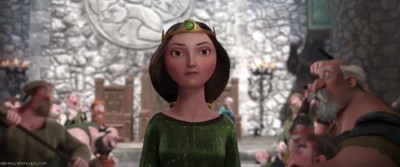 But Sarabi certinaly isn't the only Disney mom worthy of recognition! We fell in love with Queen Elinor from Brave. As strong and spirited (though not as wild) as her red-headed daughter Merida, Elinor is highly relatable as she tries to manage the rough waters of her only daughter's coming-of-age. And while the pair has a rocky relationship for much of the film, a new and beautiful side of the Queen emerges once she's cast under a magical spell and unable to care for her family the way she wants to.
In the final minutes of Brave, Merida is attacked by an evil bear called Mor'du. Queen Elinor, at this point cursed into the form of a bear, rushes to protect her. What follows is gut-wrenching. The audience knows Elinor has no chance; she's too small, and Mor'du is too fierce, but Elinor doesn't back down. She will never stop fighting to protect her child; she's a momma bear through-and-through.
3. Helen Parr (The Incredibles)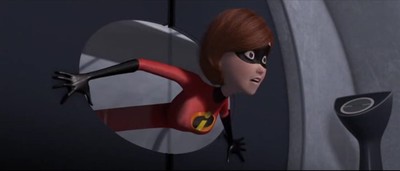 Helen Parr (a.k.a. Elastigirl) is the true hero of The Incredibles. We first meet her during an interview where she toes the line of the strong working woman who refuses to settle down and leave the crime fighting to the men. Yet, when love, children, and a new social order arrive, forcing her into the home, she proves to be as adaptable and "flexible" as her husband is not.  For all her capabilities, one thing she can't do is provide every answer for her exceptional children who are growing up in a world of fear and questions. All she can do is trust them to make the right choices and be there as an example when all seems lost. Helen is allowed one moment of panic in The Incredibles, but as soon as another woman reminds her of her true identity, she returns to being the unstoppable force for good she's always been.
4. Abigail ("Marmee") March (Little Women)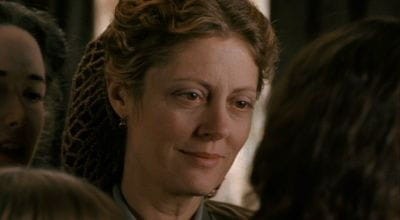 Many women have played Marmee on screen, such as Spring Byington in 1933, Mary Astor in 1949, and Susan Sarandon in 1994. But of course, Marmee originated on the written page of Louisa May Alcott's timeless Civil War-era novel Little Women.
"We are never too old for this, my dear, because it is a play we are playing all the time in one way or another. Our burdens are here, our road is before us, and the longing for goodness and happiness is the guide that leads us through many troubles and mistakes to the peace which is a true Celestial City. Now, my little pilgrims, suppose you begin again, not in play, but in earnest, and see how far on you get before father comes home." – Marmee March, Little Women.
Since its first publication, girls everywhere have been captivated by the sisterly affection in Little Women, and it's a well-worn volume in many homes. It's easy at first to identify and take comfort in the stories of each March daughter, at various stages of life. But to the mature reader, it's Mrs. March—Marmee—who grows to become the literary heroine.
Of course, as literary heroines go, Marmee seems almost too perfect (though she admits to Jo she struggles with a temper). But her near perfection is acceptable, because Marmee is meant to be the constant, steady foundation on which her girls lean on as they battle their own vices and grow into "little women."
Lifting from Bunyan's classic Pilgrim's Progress, Marmee leads her girls through their own pilgrim journeys, helping them learn to be and do good in a world inviting them to vanity, laziness and a host of other temptations. She models what it looks like to push against the culture around them: at a time when mothers encouraged their daughters to marry the most eligible (read: wealthiest) bachelor, Marmee is unconventionally progressive. She encourages her daughters marry for love, but not until they have first developed their character and have been educated to think for themselves. It's under this leadership and influence we see Meg, Jo, Beth and Amy slowly becoming more like the woman they most admire, their mother.
Marmee is in many ways that elusive Proverbs 31 woman. She is a prime example of godly mothering, she is a wife of noble character. And though we may think her nearly too perfect, Marmee is one of the few mothers in literature you'd want to call your own.  
5. Molly Weasley (The Harry Potter series)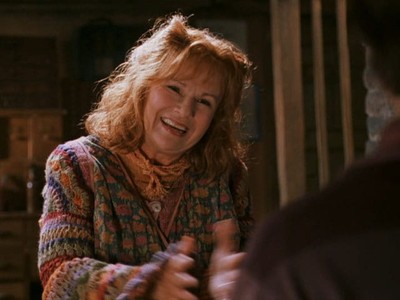 Molly Weasley, red-haired progenitor of seven children (including Harry's school friend Ron), functions throughout the seven Harry Potter books as a surrogate mother for Harry. It is through Molly rather than through Harry's own aunt that Harry learns what family is, and can be. Molly's lot in life is not easy, living just above the poverty line in cramped quarters, but the fact she manages to not only make due but make The Burrow a home to all who enter is a testament to hers being some of the most powerful "magic" in the whole story. Molly can be firm, tender, frightening, motherly… whatever quality is needed for the occasion. And just watch out if you push her too far or even think about hurting her lone daughter.
6. Maria von Trapp (The Sound of Music)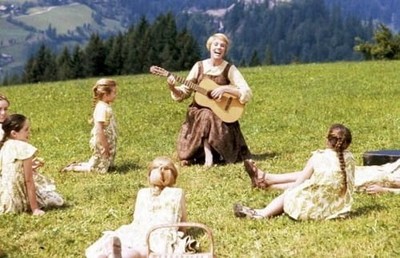 Few people can resist the charm of Julie Andrews as the nun-turned-singing-dancing-curtain-wearing governess. Maria from The Sound of Music (originally a Broadway role played by the delightful Mary Martin) launched Andrews irrevocably into the hearts of millions. Who can forget Maria, the unsure governess just wanting to find her place in the world, leading her brood of seven students across rolling Austrian hills, singing all the while? Maria's only real security –music– turns out to be exactly what the von Trapp family needed. Especially Captain von Trapp, a widower who gave up on music after the passing of his wife. Maria's spirit and stubbornness was enough to get the von Trapp family back into making music and. And more importantly, her unswerving faith in God was a stronghold for them as they navigated, and eventually fled, Nazi-controlled Austria.
But Maria gets an extra nod on our list because, before we watched her on the stage and screen, she was a real woman. The true Trapp family saga involved significantly less romance and fewer choreographed musical numbers; Maria even commented (paraphrase) "That was beautiful, but that wasn't our life," after viewing the film for the first time. But, whether you look at the real-life woman or any of her artistic incarnations, Maria is a strong and loving stepmother who stepped into the role of motherhood at a time she was sorely needed.
7. Mrs. Gump (Forrest Gump)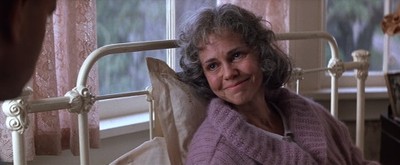 There are almost too many memorable moments in Robert Zemeckis' sweeping screen adaptation of Forrest Gump, starring Tom Hanks and Robin Wright. But Sally Field as Mrs. Gump, Forrest's doting mother, is one of the sweetest. And unlike the pristine Marmee March, Mrs. Gump certainly doesn't make the list because of her perfections. A single mom struggling to raise a child with physical and intellectual challenges, Mrs. Gump navigates many bumps and mishaps. She doesn't always know what to do for her little family, and as those who have seen the movie know, she makes a big-time compromise in order to ensure her young son gets an education.
But through her mistakes and silent sacrifices, Mrs. Gump remains a beacon of pure, maternal adoration. She loves Forrest unconditionally, and always manages to communicate things in ways that he can understand - such as her famous advice,
"Life is like a box of chocolates, you never know what you're gonna get."
and
"You're gonna have to figure [your destiny] out for yourself... you have to do the best with what God gave you."
When she eventually passes away after struggling with cancer, it's hard not to share Forrest's grief over the loss of such a woman. Though far from perfect, Mrs. Gump is a beautiful mother.
8. Marilla Cuthbert (Anne of Green Gables)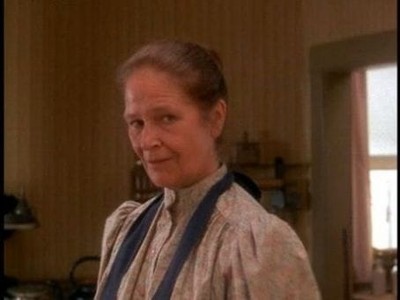 Lucy Maud Montgomery's classic work Anne of Green Gables was most famously adapted for the screen in 1985, starring Colleen Dewhurst as the sharp and intimidating Marilla Cuthbert. Although the story's narrative chiefly follows the starry eyed, freckle-faced heroine Anne Shirley, her impromptu guardian Marilla slowly but surely worms her way into our hearts (just as Anne worms her way into Marilla's).
Marilla, a prickly and serious-minded woman in her fifties, is in for a shock after she sends to the local orphanage for a boy to help on the family farm, and skinny, melodramatic Anne Shirley shows up at her front door instead. Marilla's reserved brother Matthew is instantly taken with Anne, so Marilla begrudgingly allows Anne to stay at Green Gables for a "trial run" of sorts. Marilla begins the story with no interest in being a mother, much less the mother of a girl, but over the course of the novel (and of further novels in the series) she begins to care deeply and fiercely for this strange but fascinating orphan girl. The most touching part of their relationship is undoubtedly the humility that grows in both Marilla and Anne over the course of the story. Proud and largely un-empathetic, Marilla is able to glean valuable insight from Anne's perspective once she lets her guards down. And eventually, Marilla even becomes the most beloved part of Anne's life. Theirs is truly the story of a fish and a bird learning to build a home together, and it's one for the ages.
9. Leigh Anne Tuohy (The Blind Side)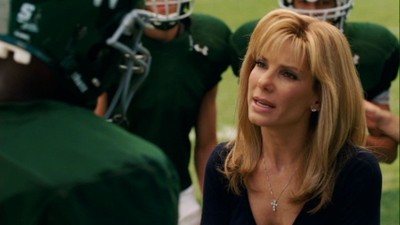 "There was a new force in Michael Oher's Life: a woman paying extremely close attention to him who had an eye for detail, a nose for trouble, the heart of a lion and the will of a storm trooper." – The Blind Side.
Sandra Bullock won her first Academy Award playing Leigh Anne Tuohy in The Blind Side, the true story of one determined mother making the difference for a kid whose life was in shambles. Michael Oher went from a kid on the streets to, under the care of Leigh Anne and her family, a man who is now a star for the NFL Tennessee Titans.
We watch it all unfold on the big screen: Thanksgiving weekend, Leigh Anne and the family driving home from her mother's house, when suddenly Leigh Anne notices Michael walking on the side of the road in chilling weather—in shorts. "Turn around the car," Leigh Anne demanded. The rest is history. They take Michael in and later adopt him into their family, making him their own.
One mother's acute sense of injustice and compassion couple with a touch of bullheadedness made all the difference for someone who might have stayed on the streets, but has instead gone on to do incredible things with his life.
10. Mother Darling (Peter Pan)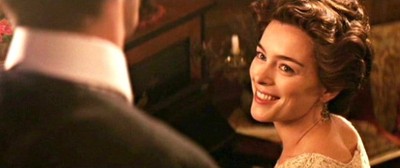 To finish off the list we have Mrs. Darling, mother of Wendy, John, and Michael, who is truly the quintessential, the archetype, of motherhood in J.M. Barrie's Peter Pan. And whether we watch her flit gracefully across the screen in Disney's classic animated version, with Heather Angel's voice soothing our ears, or we stare in delight at Olivia Williams' beautiful "kiss" in the 2003 live-action film, Mother Darling is a surefire heart-stealer. Not even given a first name by Barrie in the original play or novel, we view Mother in a surreal, fairy-like way, much the way her children see her. She is courteous and conversational with Nana, the family Dog (who also happens to be the children's Nursemaid). She takes the children quite seriously, where their father is more likely to scorn and scoff at their antics. And speaking of Mr. Darling, no one can soothe George's misgivings and outbursts quite like his gentle wife.
More than anything, Mrs. Darling represents the sacrificial, constant motherly love that all children desire (even, perhaps, Peter Pan himself). And while the children spend most of the story off in the Neverland (second star to the right, and straight on til morning) Mrs. Darling remains a steady beacon in their London home, ready and waiting for her little birds to fly back home.
Always, always with the window open.
Debbie Holloway, Shawn McEvoy, and Ryan Duncan are on Editorial Staff at Crosswalk.com. Kelly Givens is the Editor of iBelieve.com.
Publication date: May 9, 2014