Who's Watching All That Christian Media? Christians, but Not Many Others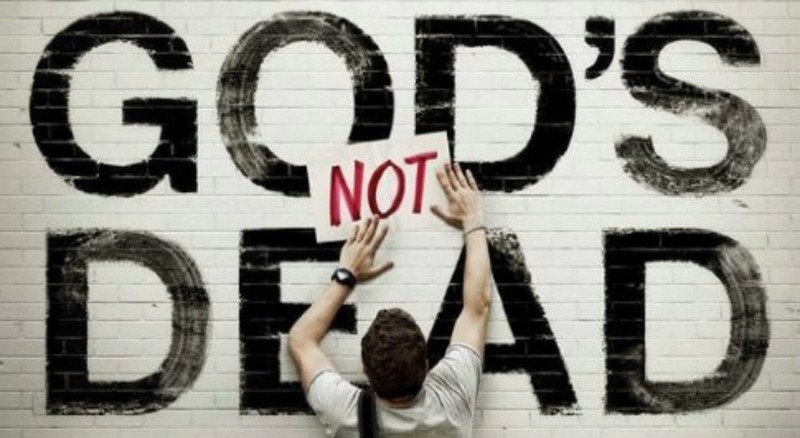 (RNS) -- All the preaching, teaching, music and entertainment beamed by Christian TV and radio is primarily consumed by evangelicals and weekly churchgoers — the folks most often found in the pews. Meanwhile, 2 in 3 Americans are tuned out, a new survey finds.
But Ed Stetzer, executive director of Nashville-based LifeWay Research, which released the data Wednesday (Feb. 25), sees good news in the numbers
"Most people would be surprised that 1 in 3 of their neighbors is watching Christian TV. Do 1 in 3 watch the nightly news? I don't think so. It's an overlooked segment of society that is larger than most people think," he said.
A look at online use found that 1 in 4 Americans say they watch or listen to Christian programming every week on their computer, phone or tablet.
Fewer than 3 in 10 unchurched people — people who don't attend worship services — are in the Christian media audience, yet Stetzer still strikes a positive note.
"Even if they rarely or never attend a worship service, they may still be people of faith. For some people, Christian media is their church," he said.
Among those few who said they turn to Christian media sometimes, many said they only tuned in on religious holidays. That may be good news for NBC, which has timed the release of its "A.D." miniseries — sequel to Mark Burnett and Roma Downey's series "The Bible" — for Easter.
Stetzer is scheduled to present the findings Wednesday to the National Religious Broadcasters, which sponsored the research. It is based on an online survey of 2,252 U.S. adults and a phone survey of 1,009. The margin of error on the Internet portion of the results is plus or minus 2.9 percentage points; on the phone portion, plus or minus 3.1 percentage points.
Among the phone survey highlights:
67 percent of Americans never or rarely watch Christian-based programming on television. Those who do watch at least sometimes are overwhelmingly self-identified evangelicals (69 percent) and weekly churchgoers (62 percent).
71 percent never or rarely listen to Christian radio. Those who do are similar to the Christian TV crowd — 67 percent are evangelicals and 57 percent are weekly churchgoers.
84 percent of Americans never or rarely listen to Christian-themed podcasts. Books and movies fared slightly better: 33 percent said they at least sometimes read Christian-based books. And 40 percent report seeing a Christian movie in the last year.
Stetzer found it "fascinating" that 14 percent of people are using podcasts, "a medium that didn't exist 10 years ago."
*This article first published by Religion News Service. Used with permission.
Publication date: February 26, 2015