Key #8 to Effective Prayer—Forgiveness
An important key to effective prayer is your relationship with others.  In Mark 11:24-26 Jesus says,
"Therefore I say to you, whatever things you ask when you pray, believe that you receive them, and you will have them.  And whenever you stand praying, if you have anything against anyone, forgive him, that your Father in heaven may also forgive you your trespasses.  But if you do not forgive, neither will your Father in heaven forgive your trespasses."
Pretty strong, isn't it?  Jesus cited unforgiveness as the number one reason for unanswered prayer.  If my prayers were not being answered, this would be the first place I would look—into my own heart, to see whether I had allowed bitterness toward another human being to reside there.  Whether I was harboring a grudge or had strife in my heart toward anyone else.
Jesus said if you have anything against anyone, anything—big or small, new or old—or anyone—yourself, your husband, your wife, a family member, a loved one, a neighbor, a co-worker, a relative, an enemy—if you have anything against anyone, it will lead to unanswered prayer.  
Sometimes people hold things against themselves.  They do not forgive themselves, even after God has forgiven them and after others have forgiven them.  They just want to whip themselves for their stupidity for falling into the same stupid sin again, or for whatever they have done, and they don't release themselves!
There are others too, including those closest to us, whom we must forgive.  If your prayers are not being answered, then look there. 
Perhaps you have searched the Scriptures, filled your heart with the Word, you are praying from the bottom of your heart, and you are expectant of answers; but before you can partake of the fruit of your prayers, you must forgive if you have anything against anyone!
---
Visit the Answers with Bayless Conley website for more ways to connect with God.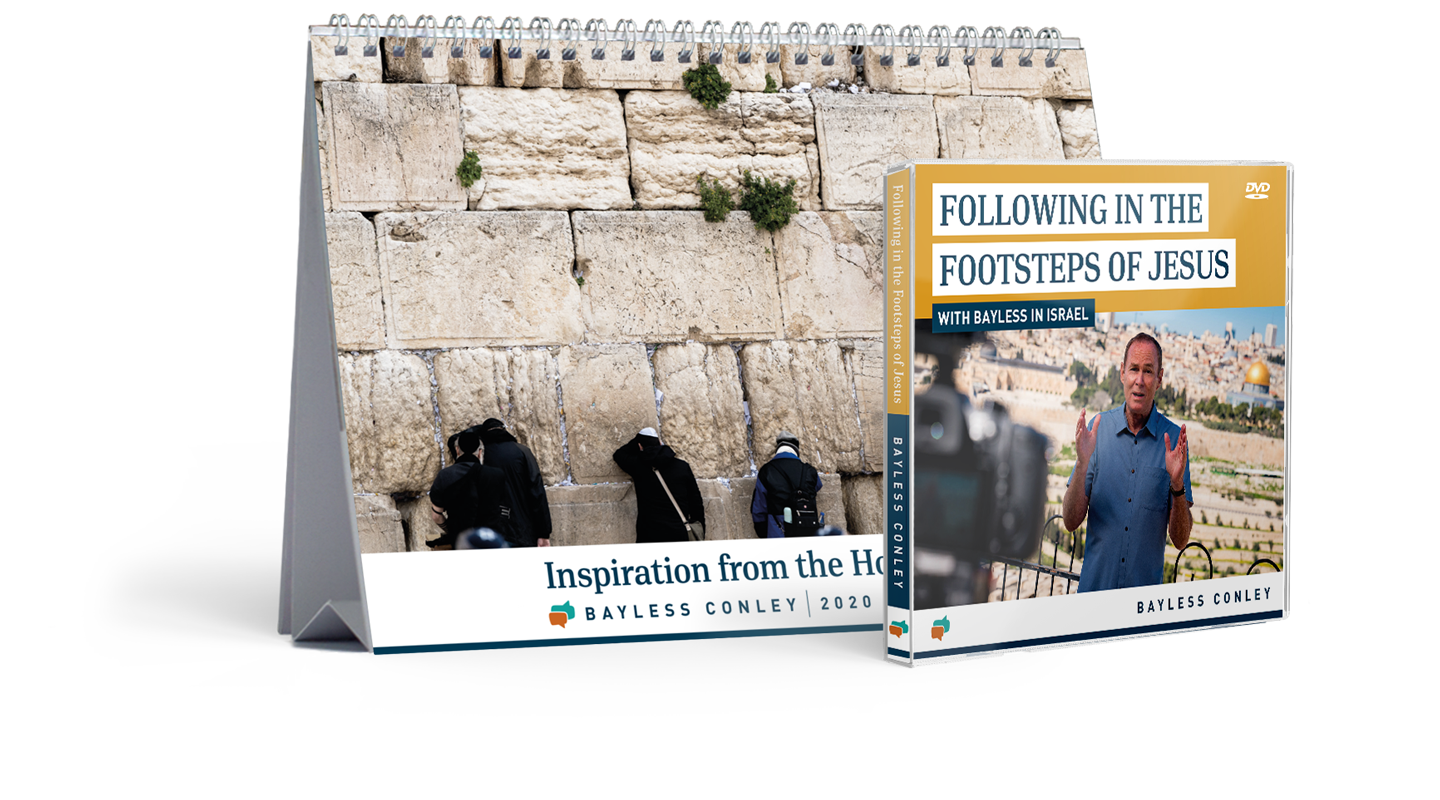 Be encouraged throughout the year ahead!
Request your copy of the new 2020 desk calendar, Inspiration from the Holy Land, as our thanks for your gift of any amount today. May the Scriptures in this scenic calendar be a source of inspiration for the year ahead!
And when you give $50 or more today, you will receive Bayless' full Israel Package, which includes
the scenic 2020 desk calendar, Inspiration from the Holy Land, and
a special 3-DVD series of messages filmed with Bayless in Israel, called Following in the Footsteps of Jesus
Follow Bayless as he shares insights from the Book of Matthew while taking you on a visual journey to follow in Jesus' footsteps—all to strengthen your
faith
in Him.
We pray these resources remind you of the eternal truths in Scripture and the hope we have in every season—and thank you for giving generously today to connect more people to our living Jesus!