Removed, Not Just Covered
Today I want to give you another reason why the new covenant is better than the old covenant. I want you to read Hebrews 10:11 first, then Hebrews 9:25-26,
And every priest stands ministering daily and offering repeatedly the same sacrifices, which can never take away sins.
And then talking about Jesus,
Not that He should offer Himself often, as the high priest enters the Most Holy Place every year with the blood of another—He then would have had to suffer often since the foundation of the world; but now, once at the end of the ages, He has appeared to put away sin by the sacrifice of Himself.
Under the old covenant, sins were merely covered. In the new covenant, Jesus removes our sin. In fact, John the Baptist declared, "Behold!  The Lamb of God who takes away the sin of the world!" Jesus doesn't just cover it, He takes it away!
I want to tell you, friend, we are not just some patched up old sinners. We have been made new creations in Christ Jesus.
I know a horse trainer who trains beautiful thoroughbred horses. If I took a mule over to this guy and said, "Look, I want this mule to run with the thoroughbreds," he could feed it, brush its coat every day, and trim its tail and ears to look like a quarter horse. But when the gun fires and the gates go up and the horses start to run, it is just a mule. That is all it is!
Religion dresses up the mule, but God changes the mule into a thoroughbred. He takes away your sin and makes you a new creature in Christ Jesus when you embrace salvation.
Our sin is not just covered, it is gone, and we have been made into new people.
---
Visit the Answers with Bayless Conley website for more ways to connect with God.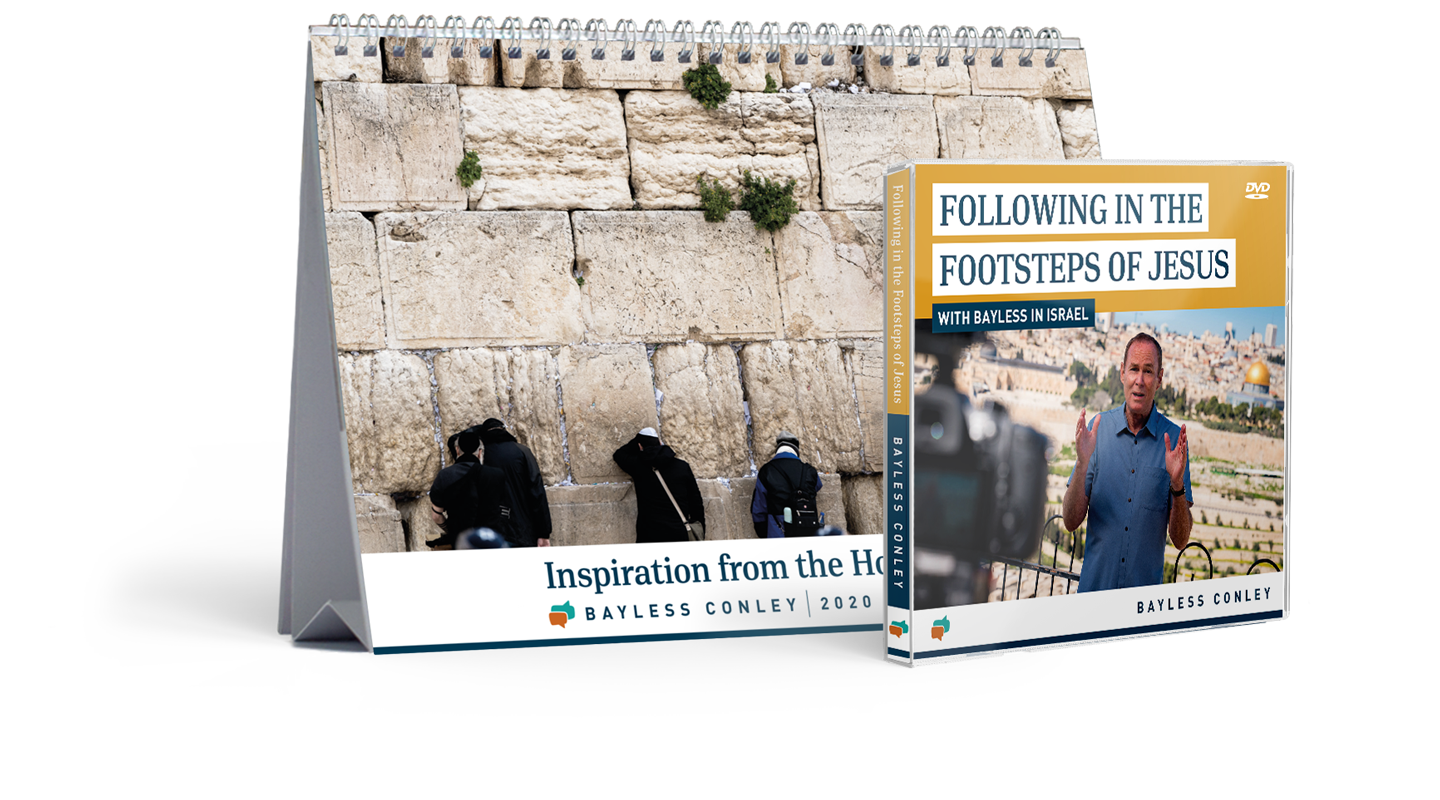 Be encouraged throughout the year ahead!
Request your copy of the new 2020 desk calendar, Inspiration from the Holy Land, as our thanks for your gift of any amount today. May the Scriptures in this scenic calendar be a source of inspiration for the year ahead!
And when you give $50 or more today, you will receive Bayless' full Israel Package, which includes
the scenic 2020 desk calendar, Inspiration from the Holy Land, and
a special 3-DVD series of messages filmed with Bayless in Israel, called Following in the Footsteps of Jesus
Follow Bayless as he shares insights from the Book of Matthew while taking you on a visual journey to follow in Jesus' footsteps—all to strengthen your
faith
in Him.
We pray these resources remind you of the eternal truths in Scripture and the hope we have in every season—and thank you for giving generously today to connect more people to our living Jesus!