Not Guilty
The new covenant provides cleansing for a guilty conscience.  In talking about the old covenant, read Hebrews 9:9,
It was symbolic for the present time in which both gifts and sacrifices are offered which cannot make him who performed the service perfect in regard to the conscience.
Then verse 14 about the new covenant,
How much more shall the blood of Christ, who through the eternal Spirit offered Himself without spot to God, cleanse your conscience from dead works to serve the living God?
At the point of conversion, not only is sin taken away, but the burden of guilt is lifted.  The conscience is cleansed.
Even if you sin as a believer, thank God for 1 John 1:9,  If we confess our sins, He is faithful and just to forgive us our sins and to cleanse us from all unrighteousness.
If you are still grappling with a guilty conscience after you have from your heart repented of sin and confessed it to God, then one of three things is happening:
1. The devil is accusing you.  He is called the accuser of the brethren.  He will run by your kitchen window with flash cards which say, "Remember when you did this?  Remember when you did that!"  Do not listen to the devil.
2. You have not forgiven yourself.  You are forgiven by God, but you have not forgiven yourself.  If God Almighty has forgiven you, you need to forgive yourself.
3. It may just be that you need to make restitution.  That is something you will have to work out between you and God.  Sometimes when you have injured a party through your sinful act, your conscience is going to bother you until you make things right with that person. 
Under the new covenant there is cleansing from a guilty conscience, and it makes an awfully soft pillow at night.
---
Visit the Answers with Bayless Conley website for more ways to connect with God.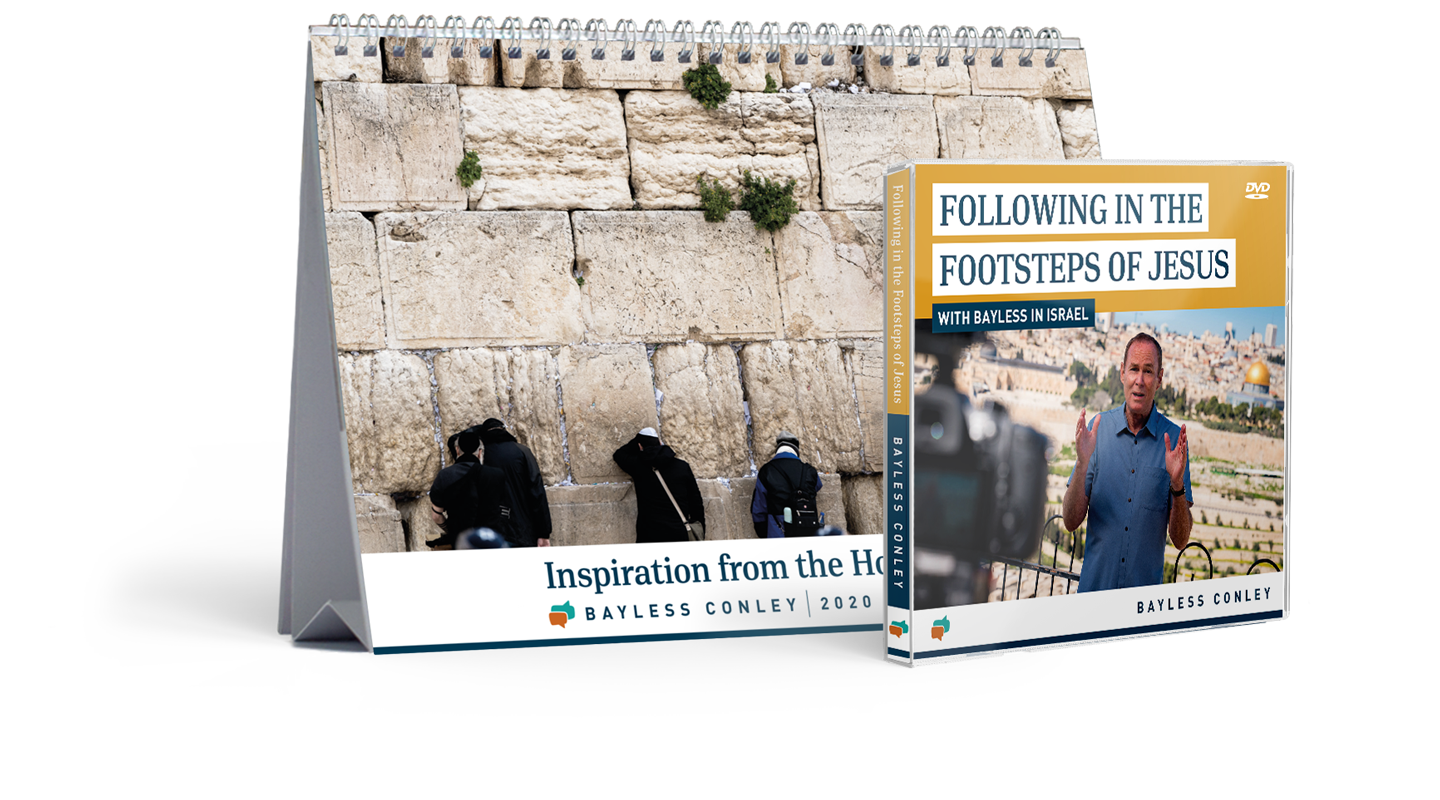 Be encouraged throughout the year ahead!
Request your copy of the new 2020 desk calendar, Inspiration from the Holy Land, as our thanks for your gift of any amount today. May the Scriptures in this scenic calendar be a source of inspiration for the year ahead!
And when you give $50 or more today, you will receive Bayless' full Israel Package, which includes
the scenic 2020 desk calendar, Inspiration from the Holy Land, and
a special 3-DVD series of messages filmed with Bayless in Israel, called Following in the Footsteps of Jesus
Follow Bayless as he shares insights from the Book of Matthew while taking you on a visual journey to follow in Jesus' footsteps—all to strengthen your
faith
in Him.
We pray these resources remind you of the eternal truths in Scripture and the hope we have in every season—and thank you for giving generously today to connect more people to our living Jesus!