For All People
In today's devotional, I want to give you the seventh reason why the new covenant in Jesus is better than the old covenant.  The old covenant was only for one nation—only one people—the Jews.
The new covenant is for the whole world.  It is for every nation, every people…anyone who will accept the free gift of salvation, by placing their faith in Jesus Christ.  Hebrews 7:25 tells us,
Therefore He is also able to save to the uttermost those who come to God through Him, since He always lives to make intercession for them.
Or, as one old preacher said, "He saves to the uttermost and to the guttermost." 
That may sound crass, but it is true!  Through Jesus Christ, God has made a way of salvation for every person, no matter your race, or what religion you were brought up in, or what you may have done in your life. 
>John 3:16 says,
For God so loved the world that He gave His only begotten Son, that whoever believes in Him should not perish but have everlasting life.   
That means no one has ever done anything so bad that it could make God stop loving them.  I don't care where they have been, how dark their past has been, or how burdened down their conscience is today with guilt for the things they have done—no one will be cast out if they come to Him. 
His blood has the power to wash anyone clean if they will come to God through Jesus.  His sacrifice takes away the sin of the world, the burden of guilt, and the shame of sin.  He can make anyone into a new person.  Only the blood of Jesus can do that…only the blood of Jesus.  Hallelujah!
---
Visit the Answers with Bayless Conley website for more ways to connect with God.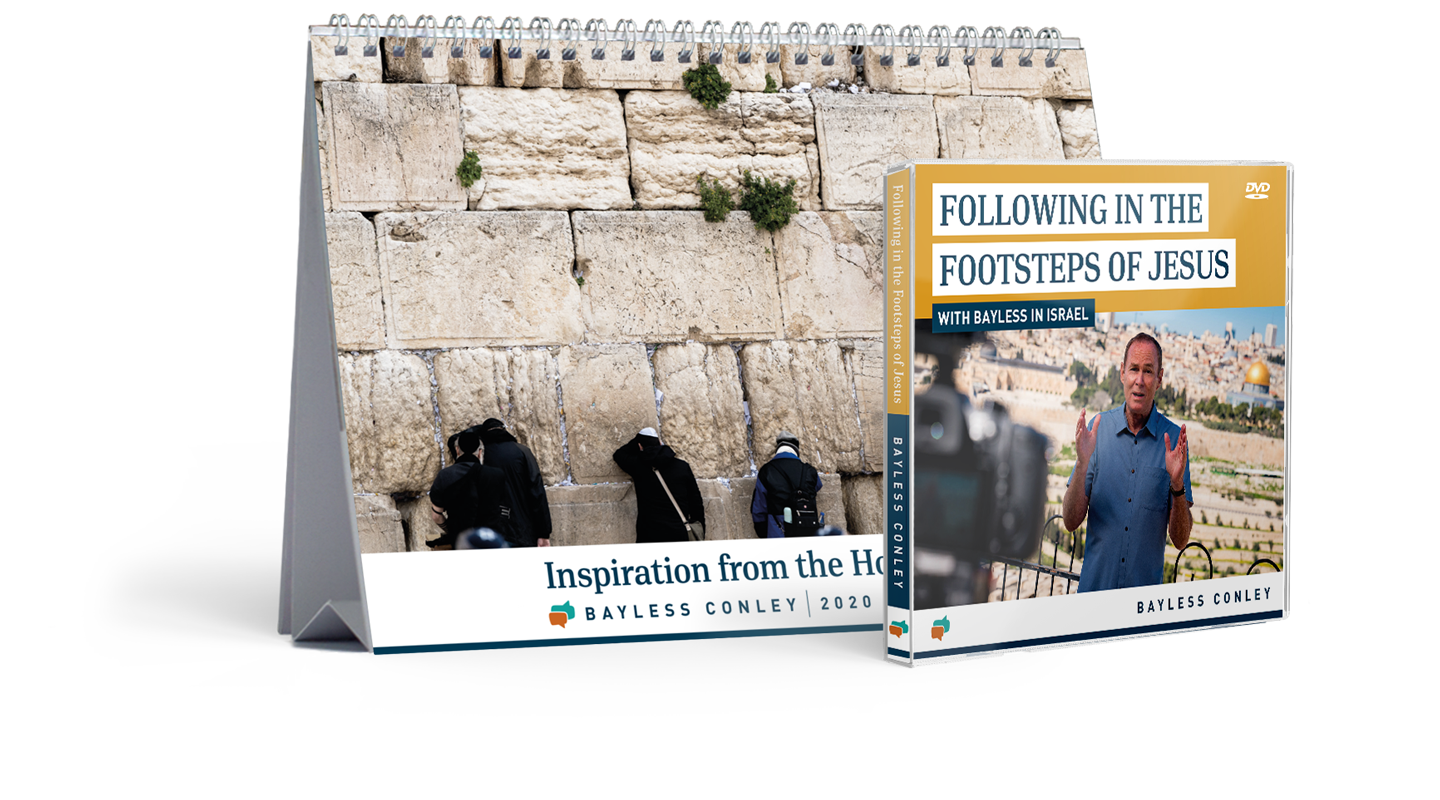 Be encouraged throughout the year ahead!
Request your copy of the new 2020 desk calendar, Inspiration from the Holy Land, as our thanks for your gift of any amount today. May the Scriptures in this scenic calendar be a source of inspiration for the year ahead!
And when you give $50 or more today, you will receive Bayless' full Israel Package, which includes
the scenic 2020 desk calendar, Inspiration from the Holy Land, and
a special 3-DVD series of messages filmed with Bayless in Israel, called Following in the Footsteps of Jesus
Follow Bayless as he shares insights from the Book of Matthew while taking you on a visual journey to follow in Jesus' footsteps—all to strengthen your faith in Him.
We pray these resources remind you of the eternal truths in Scripture and the hope we have in every season—and thank you for giving generously today to connect more people to our living Jesus!