Better Than Life
In Psalms 63, the psalmist makes an incredible statement,
O God, You are my God; early will I seek You; my soul thirsts for You; my flesh longs for You in a dry and thirsty land where there is no water.  So I have looked for You in the sanctuary, to see Your power and Your glory.  Because Your lovingkindness is better than life, my lips shall praise You.  Thus I will bless You while I live; I will lift up my hands in Your name.
What does the psalmist mean when he says that God's lovingkindness is better than life?  Let me try and explain.
First, lovingkindness literally means merciful love.  It is God's unfailing, merciful love.
And this is the love the psalmist says is "better than life." This merciful and unfailing love of God is better than life at its best without that love.
When I think of my life without Christ, I can remember many high times, laughter I shared with people, and great relationships.  But the least of God's mercies far outweighs the best of those times.
My life before coming to know Christ was chasing shadows.  It was doing the best with a counterfeit because I had never experienced the reality.  It was eating freeze-dried food when the Master Chef had prepared this sumptuous feast with the finest ingredients. 
His lovingkindness is indeed better than the best of life without it.  The natural response to such merciful love, to such an abundant life, is praise.  Which means that every day, until your dying day, should be a thanksgiving day.
---
Visit the Answers with Bayless Conley website for more ways to connect with God.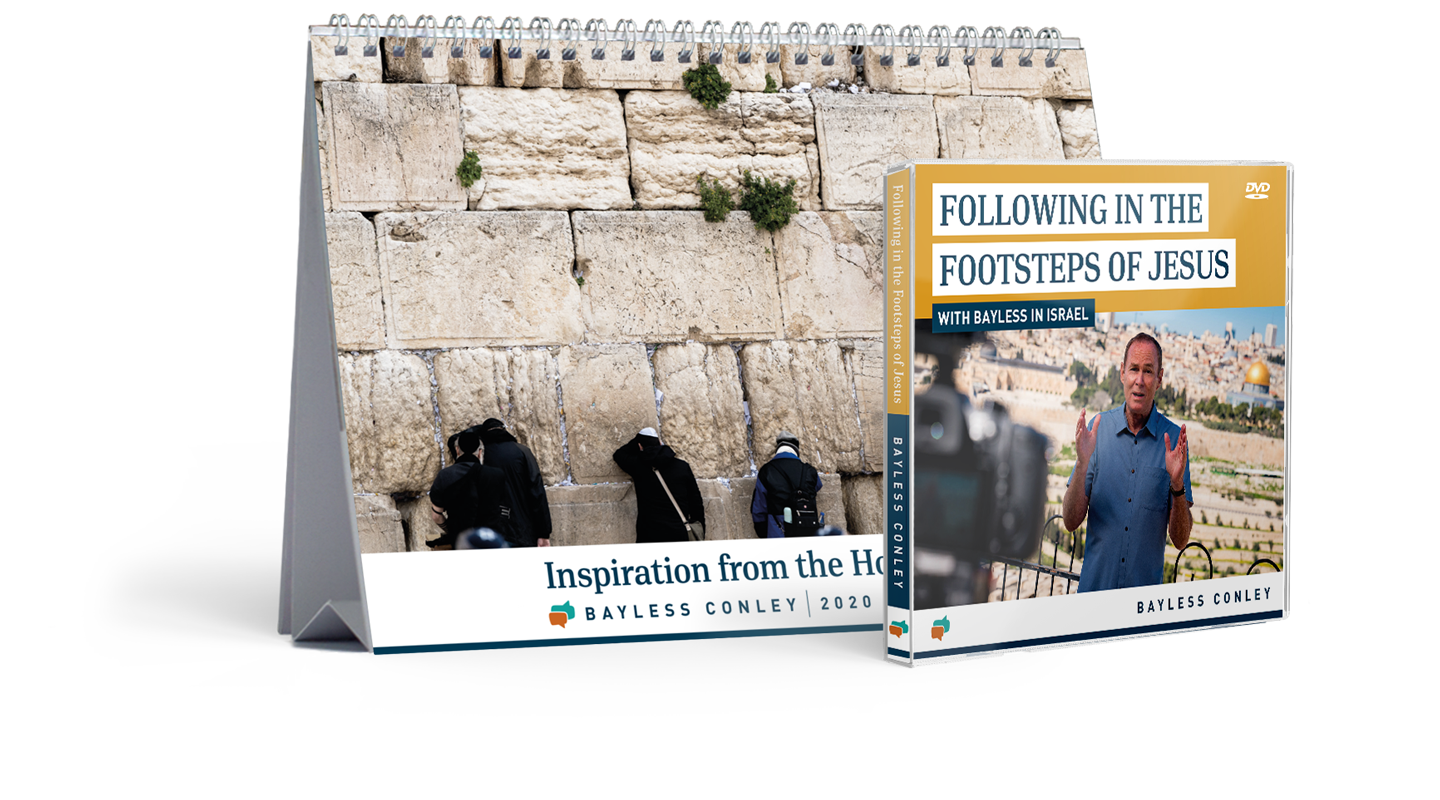 Be encouraged throughout the year ahead!
Request your copy of the new 2020 desk calendar, Inspiration from the Holy Land, as our thanks for your gift of any amount today. May the Scriptures in this scenic calendar be a source of inspiration for the year ahead!
And when you give $50 or more today, you will receive Bayless' full Israel Package, which includes
the scenic 2020 desk calendar, Inspiration from the Holy Land, and
a special 3-DVD series of messages filmed with Bayless in Israel, called Following in the Footsteps of Jesus
Follow Bayless as he shares insights from the Book of Matthew while taking you on a visual journey to follow in Jesus' footsteps—all to strengthen your
faith
in Him.
We pray these resources remind you of the eternal truths in Scripture and the hope we have in every season—and thank you for giving generously today to connect more people to our living Jesus!